OK, this is only my second site blog this year and it's not the weekend, despite being headlined as such. It's also the first thing we've posted on the site for days, and this follows on from a previous almost week-long dry period. So what's going on?
In two days time I am due to fly to Japan, a country I adore but only intermittently get the chance to visit. This trip has a very special significance. It's my first time travelling any distance since I technically became disabled, and pain management is going to be a potentially prickly adventure. The aim was to flee to lands afar to recharge after three years of unrelenting tension, despite the fact that I'm accompanying someone whose own health issues have to be carefully monitored and acted upon at the slightest sign of any deterioration.
Then things changed. Long-time readers will be aware of the family issues that have impacted my site productivity over the past three years, as my mother's ill health went in to serious decline and my sister and I (primarily my sister) devoted our lives to taking care of her until she passed away last year. There have been other complications since, but as the year progressed and my daytime work overload was addressed, I was building up to a period of more consistent review posting when comopletely out of the blue, my sister suffered a most unexpected and serious medical emergency. I'm not going to go into details here, but the impact it has had on her life and her physical wellbeing is off the scale. Things have settled down a little since, but the long-term effect will be genuinely life-changing, and to a certain degree will require me to pick up where I left off with my mother in terms of the support I will have to provide in the coming months or even years.
Fortunately, I am not alone on this one. Friends and family have all rushed to lend support, to the degree that I have been ordered by all and sundry to stick to my original plans and bugger off to Japan to recharge my batteries and get my strength back for what could be a long road ahead. I'm also aware that both my sister and my girlfriend are likely to find themselves in hospital for separate surgical procedures later this year – knowing us, both will be scheduled for the same week but at completely different hospitals in different towns.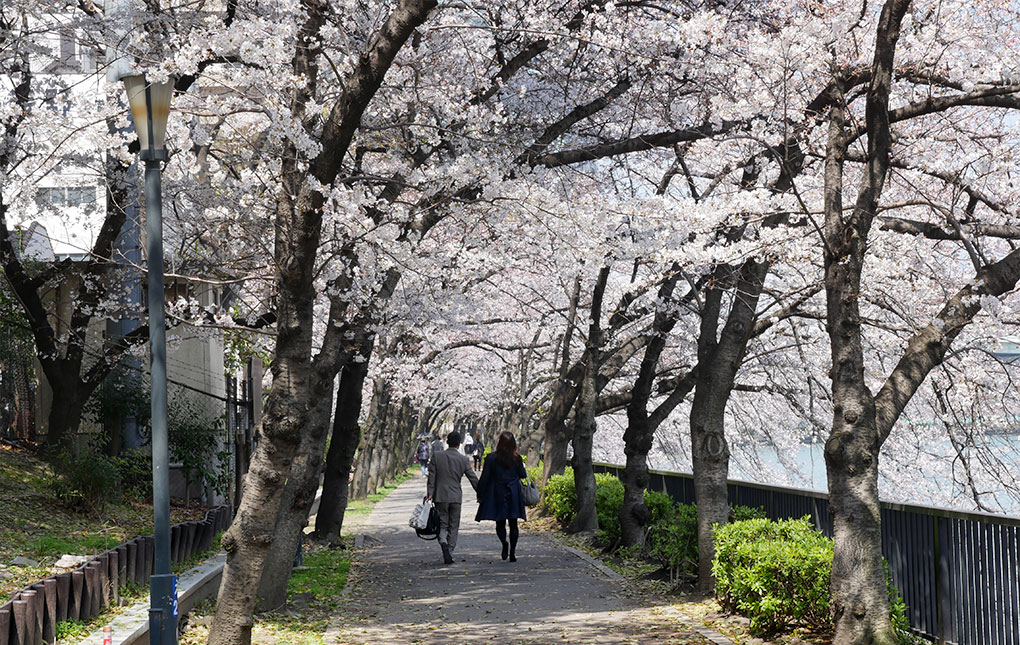 It's due to all of this that postings to the site have been very few and far between over the past few weeks. This is set to change. On past trips to Japan I have put the site on hold for the duration of the visit, and for good reasons. Only on my last visit four years ago did I have internet access at the budget hotel at which we stay for much of the time, and hauling a heavy laptop halfway round the world never appealed anyway. I was also going on holiday, dammit, and didn't fancy spending endless hours banging away on reviews instead of eating, drinking and taking in the sights. This time, however, my mobility issues mean I'll be sitting around a lot more. Added to that, my current MacBook Pro is a hell of a lot lighter and slimmer than the old one it replaced, and the prospect of watching review discs in my hotel late at night and on the long and boring airplane journey (not to mention the six bloody hours of stopover) has a very real appeal.
There are some limitations to this plan. Obviously, I can only cover discs that arrive on my doorstep before I depart – anything that turns up after then will either not be reviewed or will be covered and posted close to or after the release date. Nothing new there. Tomorrow night I plan to go through all of the discs I'm taking with me and assess the sound and picture information on my home cinema system, as you cannot safely judge those qualities on a laptop, no matter how good and how high res the screen and how beefy the speakers. I'm already behind on a number of recent titles and hoped to have one of them posted this evening, but the hopelessly late-in-the-day realisation that I am going on this trip after all has thrown me into a bit of a panic, as I try sort things out that should have been dealt with weeks ago but fell by the crisis-induced wayside.
So yes, new reviews will start appearing soon, and will probably be posted from halfway around the globe. Assuming, of course, that nothing else dramatic happens in the colourful melodrama in which I appear to now be living.