Like a good many people my age, I'm sure, my first exposure to the work of celebrated author John le Carré was the 1979 BBC production of his intriguingly titled 1974 novel, Tinker Tailor Soldier Spy. It featured at its centre a gorgeously low-key performance from Alec Guinness as Intelligence Service official George Smiley, a character who featured or made an appearance in a total of eight Le Carré novels. What I wasn't aware of at the time (come on, I was young) was that this was not Smiley's first screen incarnation. Back in 1965, he had a small supporting role in Martin Ritt's film version of The Spy Who Came in from the Cold, where he was played by Rupert Davies, and the following year he was the central character of Sidney Lumet's The Deadly Affair, in which he was played by the lovely James Mason. Except here he had a name change to Charles Dobbs. Charles Dobbs? Why change such a wonderful name to one so mundane? Well, you can lay the blame for this at the door of Paramount, who having bought the rights to the name George Smiley for their production of The Spy Who Came in from the Cold, refused permission for Lumet and his team to use it in their film.
I remain a hugely enthusiastic fan of the BBC's production of Tinker Tailor Soldier Spy, so much so that I was one of the few who was left largely unenthused by Tomas Alfredson's widely acclaimed 2011 feature adaptation. Now don't get me wrong here, I have no issue with the film itself, which I'll freely acknowledge was an impeccably made and impressively performed piece of cinematic storytelling. But having fallen in love with the BBC series – a faithful adaptation of the novel that as a series was able to play out in compellingly unhurried fashion over the course of over five hours – the film version felt like a compression of the story by comparison. And good though Gary Oldman was as George Smiley in the film adaptation, for me he still stands in the shadow of Alec Guinness's subtly layered interpretation. Just watch the moment when Smiley is first reunited with previously missing agent Ricki Tarr – when Oldman says "Hello Ricki" it's a loaded greeting, but when Guinness says it you get a srong sense that the two have a history and even a teasing flavour of what that history might consist of. And series director John Irvin surrounded Guinness with a veritable who's-who of British acting talent of the day, ensuring that even the smallest roles registered and that characters were instantly identifiable as they came and went during the course of the labyrinthine narrative. I mention this in part because 13 years earlier, Sidney Lumet had done likewise with The Deadly Affair. James Mason makes for a fine George Smiley – sorry, Charles Dobbs – but every role here has been cast with care and the performances are impressive across the board.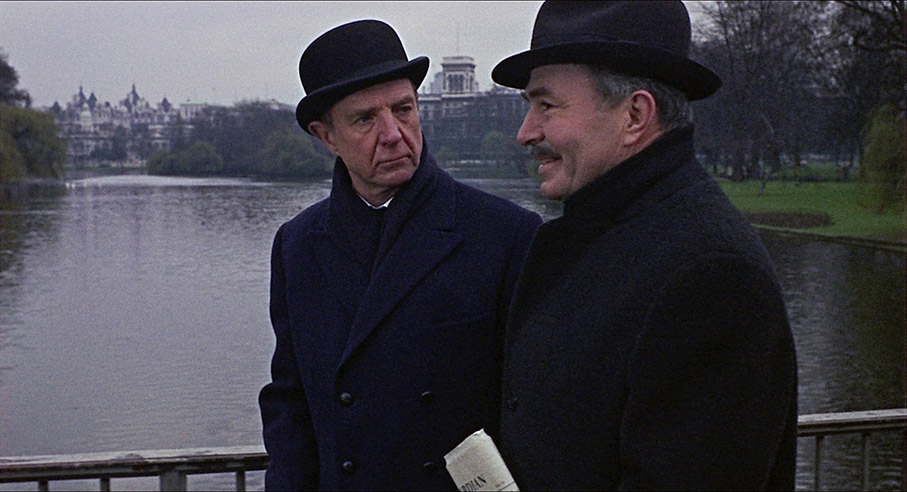 The film opens intriguingly in what feels like a scene in progress, as Dobbs walks through St. James's Park in London with respected Foreign Office official Samuel Fennan (Robert Flemyng), who is under investigation for his former communist sympathies but whom Dobbs does not regard as a cause for concern. Neither of them notices that they are being observed by an as-yet unidentified figure. That very evening the news comes in that Fennan has committed suicide. Dobbs doesn't buy it, and when visiting Fennan's concentration camp survivor widow Elsa (Simone Signoret), a call made to her house further arouses his suspicions. Despite pressure from his superior, whom the police and Foreign Office have nicknamed Marlene Dietrich (Max Adrian), to drop the case, Dobbs resigns his post and begins his own investigation, in which he is unofficially aided by no-nonsense former CID officer, Inspector Mendel (Harry Andrews).
These are just the basics. As with Tinker Tailor Soldier Spy, much of what makes The Deadly Affair so fascinating lies in the characters and what we learn about their lives, often from the manner in which they interact. Foremost on this score is Dobbs' relationship with his younger wife Anne (Harriet Andersson), whose nymphomania has her bedding what seems almost like a different man every night. It's something Dobbs wearily if sometimes angrily tolerates, distancing himself from the specifics of what he regards as an addiction by requesting that she never reveal the names of the men whose company she keeps. This all changes with the arrival of Austrian businessman Dieter Frey (Maximilian Schell), a close friend and former wartime colleague of Dobbs whom Ann seems a little too delighted to see roll up at their door. This brief visit and the confrontational exchange of words between Dobbs and Ann that follows is a pivotal scene, in how revealing it is about the couple's troubled marriage and how it subtly lays the groundwork for elements that will later play a significant role in the narrative.
It's these character-based asides that give the film a depth that you just don't find in more plot-centric espionage stories. Occasionally they appear to simply have been staged for the fun of doing so, as with the tawdry rehearsal for the Macbeth three witches scene, an amusing but lengthy introduction to a crucial interview with stage-struck prop girl Virgin (Lynn Redgrave), but most not only expand our understanding of the characters but impact indirectly on the narrative proper and even how we read it. The most notable of these is the world-weary Elsa's contemptuous and frankly superb deconstruction of the work Dobbs and his colleagues are engaged in, as she chides him for treating these life-and-death matters as a game, and then dismisses him with a wave of the hand and the instruction to just "go away and kill."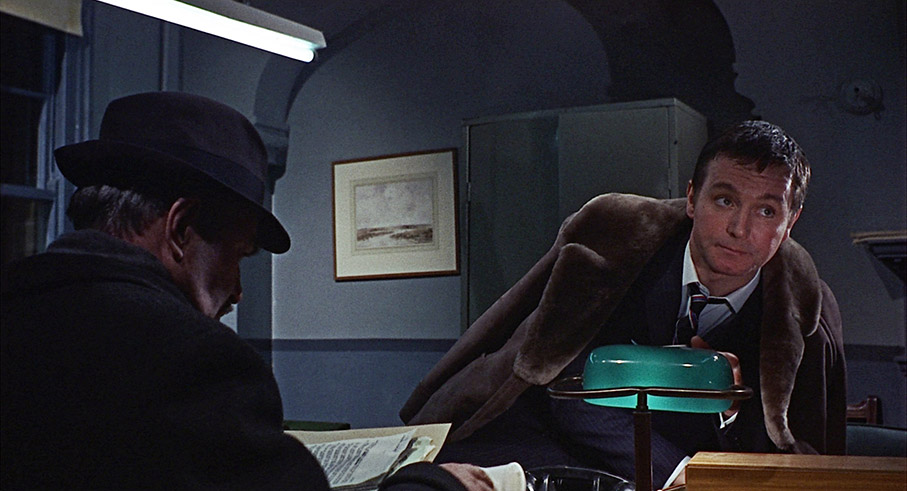 Such scenes are facilitated by a consistently excellent script from former spy trainer Paul Dehn (who also wrote the screenplay for The Spy Who Came in From the Cold, Seven Days to Noon, Goldfinger and Night of the Generals), which brings spark to every dialogue exchange, smuggles in a subtle gay subtext, and even peppers the largely sombre proceedings with moments of unexpected humour – "If he was Dutch, I'm a bloody Dutchman," says wheeler-dealer and flagrant bigamist Adam Scarr (a nicely cast and suitably slippery Roy Kinnear) to Mendel in a play on words that probably only works for a British audience. But as I stated above, where the film really does play like a precursor to the much-heralded TV adaptation of Tinker Tailor Soldier Spy is in its consistently impeccable cast, all of whom are at the top of their game here. James Mason plays Dobbs as a man carrying the weight of his marriage on his shoulders and who, over the course of the story, adopts the countenance of someone who is having all remnants of the joy of life slowly squeezed from him, often by those he knows and previously trusted. Harry Andrews oozes brusque authority and ruthless efficiency as Mendel, and is genuinely terrifying when he furiously calls out Scarr and beats him senseless in the street for a lie that has seriously backfired on Dobbs. As Elsa, Simone Signoret is stripped of every trace of her former glamour and carries the pain of her past life and her disdain for Dobbs and his work on every tired inch of her expressive features (she also gets some of the most telling dialogue). But my favourite here is Kenneth Haig as Dobbs' perennially chirpy right-hand man Bill Appleby, who seems to find an upbeat angle to everything and whose approach to work is the embodiment of Elsa's bitter claim that Dobbs and his colleagues treat their work as a game.
Not every element works quite as well for me, and I do want to emphasise that these are very small and very personal grumbles that are unlikely to bother others one iota. It's churlish to knock a film for its main title sequence, but the one here really is a bit of an oddity, consisting of tinted lithographic frame grabs from a scene that is completely unrepresentative of the film as a whole, suggesting that the job was given to an intern who'd not watched the film and was encouraged just to riff on the title. My second gripe is Quincy Jones' bossa nova and lounge jazz score. I appreciate that this is very much a personal taste thing and that it stems in part from the fact that I've never been a fan of the music of Mr. Jones, but even with that in mind it does feel distractingly at odds with the downbeat tone of the film and is the only component that seriously dates it.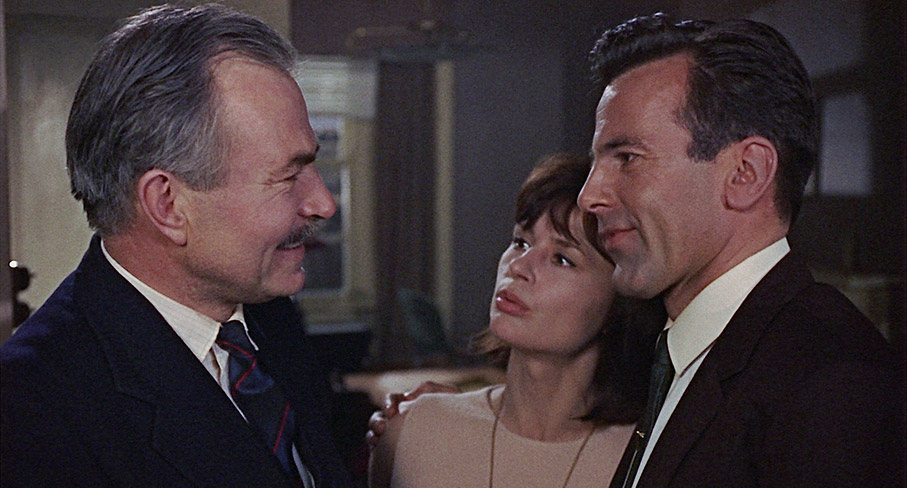 But this aside, The Deadly Affair is an absolutely first-rate look at the less glamorous side of the work of the British Intelligence Service. Methodical in its plotting, it really shines in its performances and its focus on character and quirky detail, from Appleby's habit of calling Dobbs "darling" to Mendel's colourful collection of animals and his habit of dozing off when others are theorising. We're even treated to a climactic encounter set during a performance of Christopher Marlowe's Edward II directed by Peter Hall and featuring a young and uncredited David Warner in the title role. Indeed, there's so much to get your teeth into here that I'm convinced I got even more out of the film on my second and third viewings. And although helmed by a top flight American director, The Deadly Affair is still as dourly British an espionage drama as you could hope to find and is all the better for it. For fans of le Carré, it's an absolute must.
Sidney Lumet apparently wanted to shoot The Deadly Affair in black-and-white, but Columbia insisted that it be shot in colour. By way of compensation, cinematographer Freddie Young conducted a series of experiments involving a technique known as pre- fogging, which involves exposing the film stock to a low level of light before shooting, which partially desaturates the colour and gives the film the "colourless colour" look that Lumet was seeking. Unsurprisingly, then, the colour on the 1080p transfer here is muted and the image is often as gloomy as the inclement weather that casts a glum pall over many of the exterior scenes – I don't think there's a single brightly-lit scene in the entire film. But given that this was a deliberate choice on the filmmakers' part, this HD restoration from Sony does the film proud, retaining shadow detail even when actors are framed against windows or open doorways with little in the way of fill-in lighting. The black levels are solid and the image is clean, and while the colour is never vibrant, it is still attractively reproduced. The image is sometimes pin-sharp, but what I can't be sure of is whether there has been any digital enhancement here – on my carefully calibrated TV at least, there was some minor shimmering on a select few highlights and even a small trace of moiré on Dieter's jacket when he and Dobbs meet at the Serpentine Restaurant in Hyde Park. It's an effect I've not witnessed on the transfers on other Indicator discs, and has not been picked up on by any other reviews I've read so may be an issue with my equipment. The visible grain is an accepted effect of the pre-fogging process, and is never intrusive.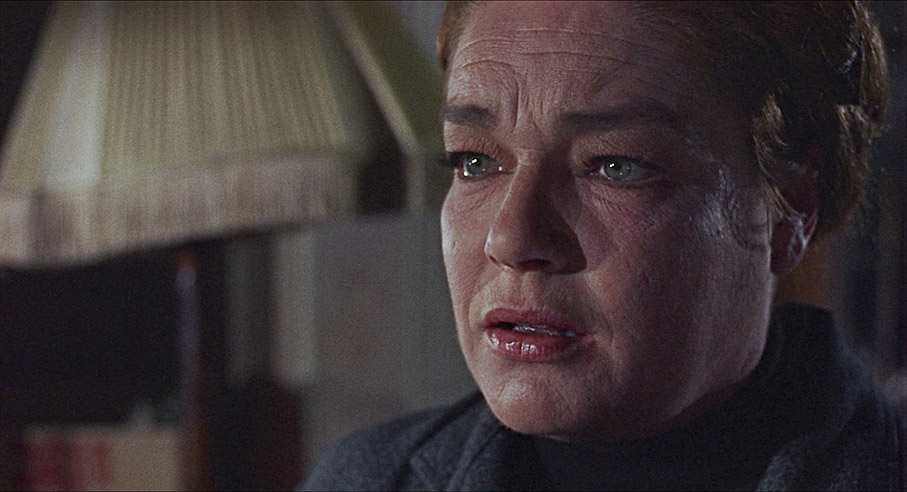 The Linear PCM 1.0 mono soundtrack is very clear on dialogue, while the slight treble bias and lack of bass punch is normal for a film of this vintage. There are no traces of damage or background hiss or fluff.
Optional English subtitles for the deaf and hearing impaired are available.
Audio Commentary
Film writers Michael Brooke and Johnny Mains team up here for a commentary so crammed with information and opinion I had to keep putting it on pause to make notes. Just about every aspect of the film gets some coverage here, including the original novel (which was titled Call of the Dead and was le Carré's first) and the changes made to it for the film, the pre-fogging process, the actors, the locations, the soundtrack, the gay subtext, a possible cut sequence, Lumet's working methods, the critical reception and a whole lot more. Of all the fine extras here, as a companion to this film, this is probably the most detailed and essential.
The Guardian Lecture with Sidney Lumet (99:01)
An audio recording of an interview with Sidney Lumet, conducted by Derek Malcolm at the National Film Theatre in London in 1983, that runs under the film as a second commentary track, sparing us plasma TV owners any risk of the sort of screen burn-in that a still image would likely have delivered. Although The Deadly Affair barely gets a mention here, this is still a welcome inclusion, visiting as it does a number of key films from Lumet's illustrious career, although a sizeable chunk is devoted to the then newly released Prince of the City. Lumet is considered and detailed in his response to questions from Malcolm and the audience, and even helpfully repeats or summarises audience questions that I couldn't make out, despite the best efforts of those preparing the understandably imperfect audio for this disc. There's a lot of ground covered here, and it was interesting to hear that Lumet counts The Offence, The Seagull and The Wiz amongst his favourite of his own films, but feels that 12 Angry Men – I film I believe is as close to perfect as a film can be – looks a little sentimental today.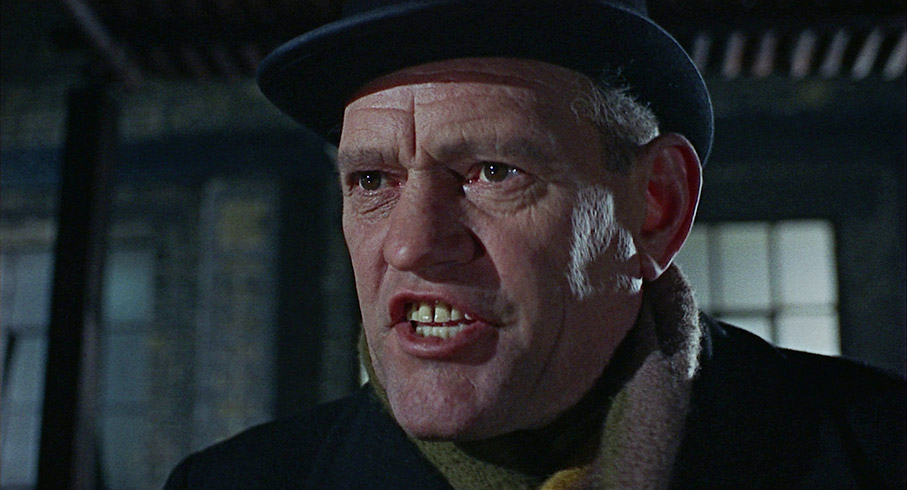 The John Player Lecture with James Mason (47:50)
Recorded in 1967 at the National Film Theatre and hosted by Leslie Hardcastle, this audio recording of an on-stage interview with James Mason is initially true to its title, with Mason delivering a hugely entertaining monologue on the journey from childhood to becoming an actor, a profession he describes early on as "a bad lot." There are questions from Hardcastle and from the audience, all of which Mason answers with a most engaging blend of honesty and good humour. Once again, this runs under the film in the manner of a commentary track.
A Different Kind of Spy (16:52)
The Schreiber Theory author David Kipen provides some welcome information on screenwriter Paul Dehn, including his background in espionage training and his subsequent film work. He regards The Deadly Affair as a "brilliant adaptation of the book" and can't think of a Sidney Lumet film that surpasses it, and makes a good case for regarding conversation exchanges as set-piece scenes.
Take One and Move On (4:58)
The film's camera operator Brian West recalls working with cinematographer Freddie Young and has a couple of interesting anecdotes from the shoot.
Lumet's London (4:04)
The various London locations at which the film was shot are identified and sometimes accompanied by stills to show how they look today. Definitely of interest and commendably brief.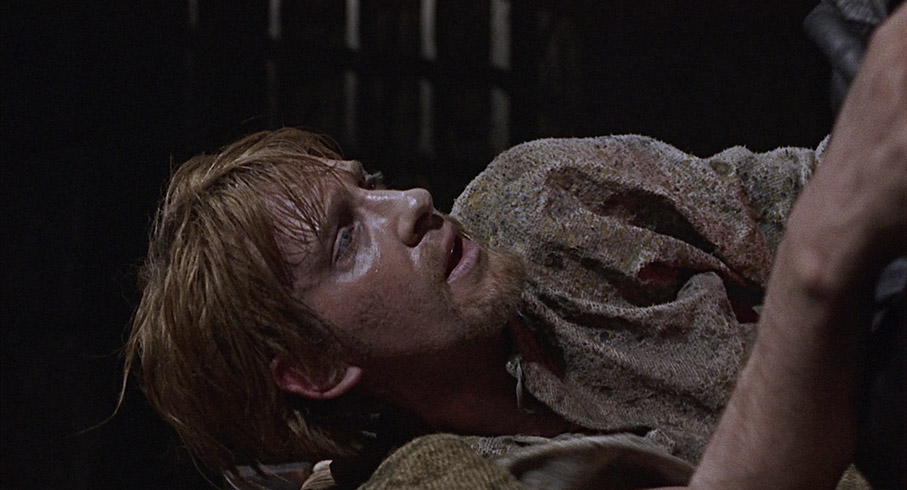 Trailer (2:33)
"How did the deadly AFFAIR... turn into the DEADLY affair?" is the perplexing question asked by this glum and not that revealing trailer.
Image Gallery
25 slides of promotional stills, behind-the-scenes photos, posters and even the album cover of Quincy Jones' score.
Booklet
Running the commentary track a close second for the position of most essential companion to the film is the typically excellent booklet that comes with this dual format package. Following detailed credits for the film itself, we have a compelling essay on it by critic Thirza Wakefield, a revealing interview with cinematographer Freddie Young on his film career (which includes specific detail on the pre-fogging process), extracts from a 1967 interview with James Mason about his work on the film, and reproductions of contemporary reviews from Sight & Sound and Monthly Film Bulletin.
A compellingly written, well-crafted, smartly cast and impressively performed character-centric film adaptation of John le Carré's first novel, one that few I've spoken to were even aware of but which deserves to find a wider modern audience, particularly on a release as comprehensive as this one. A strong transfer and some excellent special features mark this as another triumph for the Indicator label. Warmly recommended.