Possibly the most striking and unexpected image in Nuru Bilge Ceylan's quietly mesmerising 2002 film Uzak was the sight of Istanbul buried under a carpet of snow. It's not that it never snows in Istanbul, but that we so rarely see it shown that way on film. Istanbul is almost always portayed as a scorching hot location, and to see if covered in the white stuff was, for me at least, an eye-bulging moment. With It's Winter [Zemestan], Iranian director Raffi Pitts provides us with a similarly wintry view of Tehran, another city that has largely escaped such cinematic presentation in the past. At least you're a little more prepared here by the title and the poster, which features a heavily coated figure running through a bright white and only sparesely featured snowscape.
There are those who go into depression during the winter months, who whither when deprived of the summer sunshine and heat. I am not one of them. Quite the opposite. For me, summer is too bright and too damned hot.* I like the winter, but snow is something I now see on TV or in films or read about rather than experience. I miss it. But I appreciate the potential of bleak, snowy winters as a metaphor for isolation and unhappiness (memorably realised in Dagur Kári's 2003 Nói albinoi), the landscape reduced to a single colour, its inhabitants cocooned against the cold in heavy clothing that strips them of their individuality. Insufferably upbeat Christmas stories aside, snow is rarely one of cinema's good omens.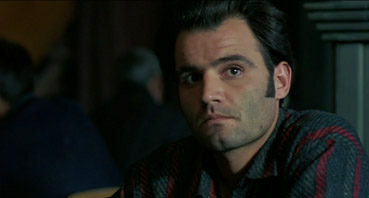 This is certainly the case in the evocative opening scene of It's Winter, where a man's dejected face and posture, the closing of a workshop, a close-up of a padlock being secured and a slow, unhappy walk through a snowstorm are all that is needed to tell us that the character we are following, the unfortunate Mokhtar, has lost his job and has little prospect of finding another. By the time he reaches his isolated house he has come to a decision, to leave his young daughter, his mother and his wife Khatoun, and go of in search of work abroad, promising to return with money as soon as he can.
As Mohktar leaves the district, enigmatic drifter Marhab arrives, landing at the local hostel too late for a meal but still with enough energy to ingratiate himself with fellow occupant Ali Reza, whom he persistently pesters into friendship. Marhab is also looking for work and is initially undeterred by the lack of opportunities here, harassing potential employers like an Iranian Yosser Hughes and eventually landing engineering work alongside his new friend. But the boss doesn't seem to like him, his pay is not forthcoming, and Marhab would frankly rather be off having fun. By this point he's caught sight of Khatoun going about her daily business and has become entranced by her, to the point where he will sit across the railway tracks from her house just to watch where she lives. When she is unable to afford a red sweater for her daughter at a market, Marhab buys it and delivers it to her house, offering it to the daughter but chased away by Khatoun's morally protective mother. One day, with nothing heard from Mohktar since his departure, the police arrive at Khatoun's door with bad news, which Marhab observes from his watching place across the tracks. Is now the time to approach Khatoun and declare his interest?
But what exactly is his interest in her? If the above gift-giving makes Marhab sound like a sensitive gentleman, then I've perhaps been sugar coating him just a little. He's interesting, sure, but not instantly likeable, coming across as pushy, boastful and a little shifty, and for a while it's uncertain that his intentions towards Khatoun are in any way honourable. But increasingly, there's the sense that the man really is captivated by this woman's quiet elegance and beauty (and as played by one of Iran's top female stars Mitra Hajjar, she certainly displays both), and that there is more than just lust involved here. This is heightened in their first awkward meeting, when Khatoun confronts Marhab and demands to know why he has been following her, prompting the sort of fumbled, embarrassed response you'd expect more from a shy teenager than a seemingly self-assured man in his thirties.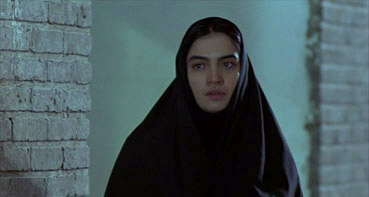 Marhab's subsequent increase in confidence and more determined pursuit of Khatoun's attention could probably have filled half-an-hour of screen time, but is dealt with here in less than a minute's worth of carefully chosen shots. This stylistic economy allows Pitts to develop the story briskly without ever hurrying the pace, his focus on character balanced by a critical view of the employment prospects and financial hardships in this particular quarter of Iranian society. There's a captivating sequence towards the film's end when Marhab bemoans his situation to the proprietor of a bar in which he is resting, but the camera is angled in such a way that he appears almost to be directly addressing the audience. "What's the point?" he asks us, "To know a trade and be unemployed. What's the point?" It's a pertinent question and one that transcends national boundaries – at this moment he could be sitting in the run-down industrial quarter of just about any number of cities.
For both Mokhtar and Marhab, an inability to find work acts as a form of emasculation, excluding them from one of the very things that defines their role in both society and their own family (that Khatoun remains in work throughout the story no doubt adds to their feelings of dejection). Marhab may prefer to have a good time rather than work, but this is hardly the point – he wants to be in a position to choose, not to have it forced on him by circumstance. It's an issue whose cinematic lineage goes back to depression-era America and even silent cinema, and was memorably captured on British TV in 1982 by Alan Bleasdale's Boys From the Blackstuff. The unchanging nature of the problem is underlined here by the sense that history seems destined to repeat itself, though is also reflective of the cyclic nature of much of Iranian cinematic storytelling. But Pitts is wise to this sense of the inevitable, and nicely upsets expectations with a particularly poignant late-story sting.
It's Winter has been repeatedly described as bleak, but this fails to acknowledge its visual poetry (Mohammad Davudi's cinematography is consistently excellent), its arresting location work and sense of place, its dramatic and thematic depth, its brief but memorable upbeat moments, and the hold it can exert over the willing viewer. There's an honesty to both the drama and the social commentary that springs in no small part from the naturalistic performances from a primarily non-professional cast – Marhab's speech about his poor employment prospects doubtless comes from the heart, given that the man who plays him, Ali Nicksaulat, is not an actor by trade but an engineer who works in the very district in which the film is set. It's an absorbing and haunting film that cares about its characters and their fate, and while specifically Iranian in identity, speaks clearly to a far wider audience.
An excellent 1.85:1 anamorphic transfer really does justice to Davudi's cinematography, with contrast and detail both of a very high order, perfect black levels but good shadow detail and naturalistic colours – when they need to be brighter, as in the factory that Marhab invades in search of work, they shine.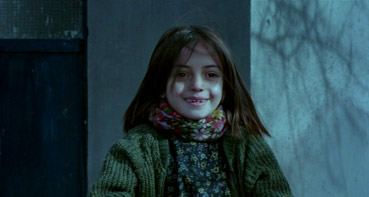 The soundtrack is Dolby 2.0 stereo only, but the clarity and separation are both first rate and add to the film's strong sense of place, particularly in the exterior locations – you can even hear the snow as it lands. A really good job all round.
Interview with Director Rafi Pitts (40:19)
Even if you've done your research and know that Rafi Pitts was born in Tehran but fled during the Iran-Iraq war and studied film at the Polytechnic of Central London, you're still likely to be surprised at just how English his accent is. Right from the start, this is enthralling and informative stuff, as Pitts discusses neo-realism, poetry, the preparations for the film, the intention to make a work that the community in which it is set would go to see, and a whole lot more. The story of how he got non-actor Ali Nicksaulat to look so embarrassed when confronted by Khatoun is particularly enjoyable. In the absence of a commentary, this will do very nicely.
There's also a brief Biography of Rafi Pitts.
A engrossing blend of personal drama and social commentary whose downbeat tone feels appropriate for its setting and story, and it's so well handled that although a sobering experience, it's not a depressing one. It's well presented on Artificial Eye's DVD, with a first class transfer and an enthralling interview with its director. Recommended, unless your viewing consists solely of upbeat Hollywood actioners, and then the chance is you didn't make it to this part of the review anyway.
---