| | |
| --- | --- |
| | "Everyone subscribed to that old Hollywood myth that Executive producers hate everything and chop everything up after you've done it. When they'd walk into a studio, it would be, "Look out, lads, here comes 'The Money'," with everybody cringing at those fat cats. So it is sort of funny being a simple musician who's now a producer or – inverted commas – 'The Money'. I can see it from both sides." |
| | Ex-Beatle, George Harrison* |
What is a film studio? In Hollywood terms it all boils down to money. Power is having the resources to approve a project and in Hollywood, money is the goal of both artist and studio because both know that the potential of the green stuff leads to the green light. There are not many filmmakers who find great joy in dealing with 'the deal' which is why the ecosystem of Hollywood is crammed with bright, popular flowers being supported by myriad of dark roots consisting of agents, managers and sundry supporting and parasitical hangers on. Hollywood's dark underbelly is supremely practical in its greed and despite this simple goal, it can sometimes be nigh on impossible to navigate the labyrinthine twists and turns to get an inch closer to getting a project off the ground. Douglas Adams once memorably described the process; "Getting a movie made in Hollywood is like trying to grill a steak by having a succession of people coming into the room and breathing on it." Michael Crichton (you may know him as the author of Jurassic Park but he was also a decent director back in the seventies) used to find that the best way to approach a studio was to have the entire project presented (stars, budget, schedule) so that it left the studio boss just two options… "Yes," or the other one. This is precisely what made HandMade stand out. If either George Harrison or his financial advisor Denis O'Brien liked an idea, the light was green. They made the quirky films that big studios wouldn't touch and the existence of this remarkable studio, in its short life, made our own cultural lives that much richer. It is now impossible in my house to say the word 'soup' without a flurry of Richard E. Grant impressions spewing forth. "Have you got soup? Why don't I get any soup?"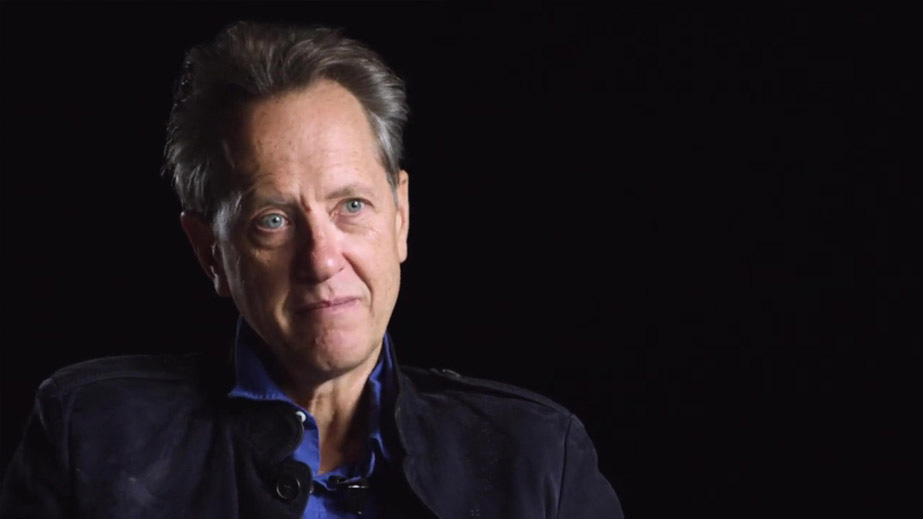 In my job, I work with waveforms of sound and it struck me that the life of HandMade resembled the waveform of an explosion which looks like a tadpole, fat at one end, tapering to thin at the other. It's muscular start, over a decade petered out with nary a blip that hit anywhere near the heights of that grand beginning despite the studio, from an outsider's point of view, taking on a lot more projects. An Accidental Studio is a very affectionate tribute to a company whose signature Gilliam graphic often promised something new, something perhaps risqué but with few exceptions, something always entertaining and interesting. As a complimentary film version to Robert Sellars book on the studio Very Naughty Boys, the movie is a real treat lining up the best people you could ever assemble for the greatest party ever. It's a genuine pleasure to have all these recollections in one place. It also underlines the number of people we have lost from then to now but archive interviews let them talk about their films more dynamically than ever. I loved the far away look of Bob Hoskins on a US talk show when he suddenly realises he may be about to break Hollywood. However, one major player in the HandMade's Tale was not included and the internet is convinced he's still with us so wherefore art thou, Denis? Studio boss and business man Denis O'Brien's absence from the film is quite significant. It's like looking at the career of Simon and Garfunkel without Art Garfunkel… I guess that scenario may have already happened. Clearly producers/directors Bill Jones, Kim Leggat and Ben Timlett must have attempted to get O'Brien in front of a camera. Perhaps (and this is just conjecture) O'Brien may have thought the story of HandMade would reflect his own ambition that got the better of him and alienated the creatives he had to work with. Just conjecture. The nasty truth of Harrison and O'Brien fighting it out over the latter's possible embezzlement of the former may also have something to do with his no show. Even Wikipedia is not sure of the man's birthdate but he may be too frail at seventy-six? That's Wikipedia. The IMDb has him down as seventy-eight. Mr. O'Brien is clearly an enigma.
In documentary filmmaking, there is a two-word bête noir. Some productions have gone to absurd lengths to treat this terrible requirement with over-produced creativity so that often instead of impressing audiences with its va-va-voom, it just pisses them off. I am talking, of course, about the 'talking head', the necessity of showing someone speaking on camera is often seen as anti-cinematic. My feeling always has been that if a filmmaker has edited a person talking to camera then what they say must have been pre-judged to be worth listening to. There is no such odd framing nonsense in Studio. In their own way, the filmmakers have used the tools of the trade to make the visuals interesting as well as sharp angle-change editing to stir things up a little. Equipment is seen in the frame and it all seems so normal and modern despite this part of the documentary (recollections from those who were there) being so integral to the film itself. Archive interviews are framed with what look like blown up 16mm sprockets graphically tarted up. In short, the aesthetic of the film is pleasing, especially to an old film technician like myself. But then again, HandMade's story is a great one and it began with a great film.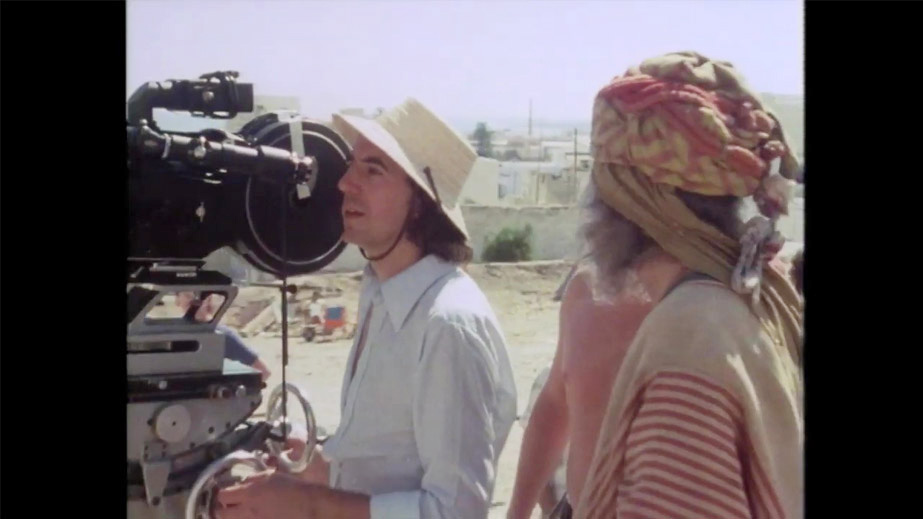 At a time when British cinema attendance was at an all time low (the average person would go 0.4 times a year), it must have seemed folly to consider starting a film studio in the U.K. But thanks to Beatle George Harrison's own love of Monty Python, British film history took a detour. He stepped in, got the man who had saved his financial ass over complex tax issues, Denis O'Brien to effectively run 'the studio' and lo, Life of Brian, one of the most perfectly realised comedies ever made was born. If George had ensured that Denis was going to put resources into one of two films a year, films into which George wanted to promote hope and comedy, then perhaps HandMade may have closed earlier or still been around today. But it seems that George was a mere figurehead with little to do with his own company's productions and acquisitions. It was funny to hear how surprised he was at the violence in The Long Good Friday after HandMade had bought it from Lew Grade.  HandMade became, for good or ill, a Denis O'Brien company with the financial wizard having green light power over artists he may have believed were beholden to him. It was no secret that O'Brien was a divisive figure and in the film there is a lovely, if morbid misunderstanding pertaining to Alan Bennett's cat…
Some details stand out… Gilliam affectionately lays the blame of HandMade's demise at the door of Michael Palin (The Missionary, anyone? See accompanying review coming soon). Then, there's Brenda Vaccaro's penis mispronunciation.  But for wisdom beyond the call of duty, you have to defer to the most excellent Bruce Robinson, the writer/director of the incomparable Withnail and I… "The thing about making movies is that no matter how good the crew is, how good the script is, how good the actors are, how good you are, if you haven't got luck, you're fucked." Got it in one, Bruce. So if you have a passing interest in movies such as Life of Brian, The Time Bandits and the glorious Withnail and I, An Accidental Studio is the perfect recap of a wonderful decade of British filmmaking. Highly recommended.
---