Luis Buñuel one of the most influential directors ever, and a personal favourite with at least one of the Outsider crew. His films changed the way people view cinema and yet his work has been woefully under-represented on DVD. But that's about to change, just a little, as the fine people at Mr Bongo Films has announced the release of two of Buñ̃uel's earlier works, The Brute and Susana on DVD for the first time ever.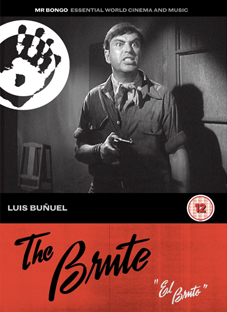 The Brute (El Bruto, 1953) is a bold, brutal and blistering melodrama starring two of Mexico's finest actors, and is the highlight of Buñuel's Mexican period. A brutal landlord hires a powerfully built but simple minded slaughterhouse worker (Pedro Armandariz – Maria Candelaria, Three Godfathers) to evict unwanted tenants, but things soon get complicated when he falls for the landlord's seductive wife played by award-winning actress Katy Jurado (Broken Lance, High Noon).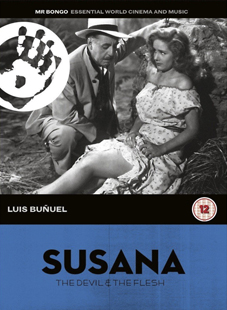 Susana, aka The Devil and The Flesh (1951), is a powerful melodrama in which a beautiful, sultry delinquent girl (Rosita Quintana) escapes from a reform school and finds solace in the home of a well to do family. She uses her feminine wiles to tempt the men around her and turns the orderly lives of the locals into a frenzied chaos. The film uses the power of eroticism to reveal the hypocrisies or modern society.
The Brute and Susana will be released individually on UK DVD by Mr. Bongo's Films at £12.99 each. No extras have been listed.