As Indonesia prepares to invade the tiny nation of East Timor, five Australian based journalists go missing. Four weeks later, veteran foreign correspondent Roger East is lured to East Timor by the young and charismatic José Ramos-Horta to tell the story of his country and investigate the fate of the missing men. As East's determination to uncover the truth grows, the threat of invasion intensifies and an unlikely friendship develops between the last foreign correspondent in East Timor and the man who will become President.
Directed by Robert Connolly (Three Dollars; The Bank) and adapted from journalist and author Jill Jolliffe's book Cover Up by renowned Australian playwright and screenwriter David Williamson (The Year Of Living Dangerously; Gallipoli; The Club; Don's Party), Balibo is "a tense, character-driven thriller" (Variety) starring Golden Globe winner Anthony LaPaglia (Without a Trace; Summer of Sam; Lantana) and Oscar Isaac (Che; Body of Lies; Robin Hood).
Featuring a haunting score by Lisa Gerrard (Gladiator) and an outstanding performance by LaPaglia, Balibo was the winner of the 2009 Australian Film Awards for Best Lead Actor (LaPaglia), Best Supporting Actor (Isaac) and Best Adapted Screenplay (Connolly), and of the Australian Screen Music Award for Best Feature Film Score (Gerrard).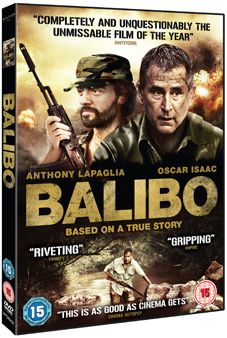 Balibo (cert. 15) will be released on DVD by High Fliers Films on 25th April 2011 at the RRP of £12.99. No extras have been listed.