Peccadillo have confirmed their DVD release schedule for April and May 2011. We're a couple of days late with this one, but there's some good stuff in here and it's worth promoting. Each is priced at £14.99.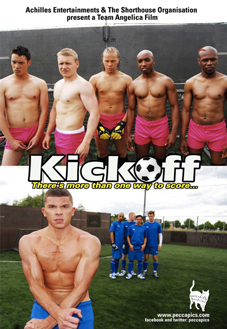 Kickoff (UK 2010) – DVD release on 4th April
Directed by Rikki Beadle-Blair
Starring Jay Brown, Ludvig Bonin, Ian Sharp, Jason Maza
What happens when the hardest team in the Sunday Soccer league comes up against a gay team and finds they've finally met their match? Watch and wince as fledging referee Elton Glixton struggles to control this testosterone tsunami as rude-boy meets bum-boy in this outrageous new comedy set in the crazy gung-ho world of 5-a-side football.
British director Rikki Beadle Blair's (Metrosexuality, Stonewall) latest celebration of youth and being out and proud stars a whole slew of exciting young British talent, with some familiar faces in Stephen Hoo (FIT), Jay Brown (Summer) and Jason Maza (TV's Casualty). A hint of Sherry Horman's 2004 Balls here, and if it's as good then we're onto a winner. Extra features have yet to be confirmed.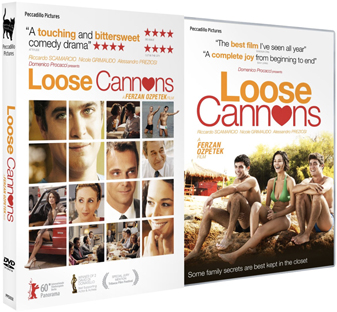 Loose Cannons (USA 2010) – DVD release on 23rd May
Directed by Ned Farr
Starring Dreya Weber, Paris P Pickard, Christine Mourad
I Am Love meets Meet the Parents in this outrageous 'al dente' family comedy from celebrated award-winning director Ferzan Özpetek. Tommaso is the youngest child in the large, eccentric Cantone family who own a pasta factory in Puglia. When the Cantones gather for a family dinner to both welcome Tommaso's return and to discuss the future of the family business, a secret is revealed that throws the whole family into turmoil, and the strong familial ties which bind them together are put to the test with explosive and hilarious results.
"With its themes of family secrets, oddball character parts, bittersweet tone and sunny outlook, this is easily the most Almodovar-esque of all Ozpetek's films" – Screen International.
Extras will include:
Making Of featurette;
Deleted Scenes;
Pop Video.
You can read our cinema review here.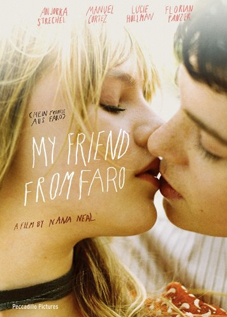 My Friend From Faro / Mein Freund aus Faro (Germany 2008) – DVD release on 16th May
Directed by Nana Neul
Starring Anjorka Strechel, Lucie Hollmann, Manuel Cortez
Eternal daydreamer Mel can't wait to quit her sucky catering job and fly to her dream destination: Portugal. Things change when the beautiful Jenny literally crashes into her life when Mel nearly runs her over in her classic BMW. It is love at first sight, however there is just one problem: Jenny mistakenly assumes Mel to be a boy. Despite this, the pair become boyfriend and girlfriend. With Mel attempting to disguise her true gender at every turn, her journey from tomboy to out lesbian is fraught with life-defining dilemmas and sweet surprises.
Nana Neul's blistering directorial debut has drawn comparisons with Boys Don't Cry and Unveiled. An assured, mature piece of work that draws heartfelt performances from its leads, Neul's future work will be worth watching out for.
Extra features have yet to be confirmed.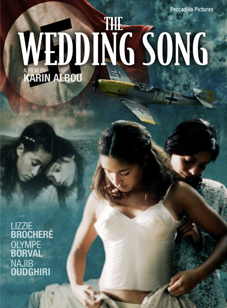 The Wedding Song / Le chant des mariées (France/Tunisia 2008) – DVD release on 16th May
Directed by Karin Albou
Starring Lizzie Brocheré, Olympe Borval, Najib Oudghiri, Simon Abkarian
Tunis, 1942: Against the Allied bombs and the goosesteps of the Nazi occupiers, two teenage girlfriends, one Muslim, the other Jewish, cling to the bond they've shared since childhood. However, the world shared by Jews and Arabs is being split by German promises of liberation - they'll rid Tunis of the French and the Jews. As Myriam is no longer safe, her mother attempts to marry her off to a wealthy doctor to save them both. But Myriam doesn't want to get married, so she and Nour make efforts to scupper the wedding plans.
César nominee writer/director Karin Albou's bold second feature lifts the lid on a chapter of WWII history that has rarely been shown. Reminiscent of women-led wartime films such as Aimée & Jaguar and The Diary of Anne Frank, The Wedding Song explores both Jewish and Arab cultures and female sexuality to winning effect.
Extras are awaiting confirmation.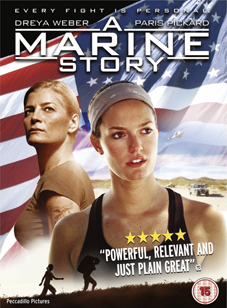 A Marine Story (USA 2010) – DVD release on 23rd May
Directed by Ned Farr
Starring Dreya Weber, Paris P Pickard, Christine Mourad
Tough, accomplished and decorated lesbian Marine officer Alexandra Everett unexpectedly returns home only to find that, away from the gunfire and harsh conditions of the Iraqi desert, life in the real world isn't all she hoped for. After a bar brawl and bout of binge drinking, Alexandra pulls herself together and finds an unlikely sparring partner in Saffron, a tearaway teen who she has been recruited to prepare for boot camp. Just as the pair begin to bond, the true reasons for Alexandra's return begin to unravel, threatening the future for both of them.
A Marine Story highlights the absurdity of the US military's 'Don't Ask Don't Tell' policy through the personal story of one courageous woman. Extra features have yet to be confirmed.