Shortly before they undergo a name change to StudioCanal, Optimum Home Entertainment have announced the September release of six prestige Miramax titles on Blu-ray, all receiving their UK Blu-ray premiere. The titles are: The Talented Mr. Ripley, Emma, The Aviator, City of God, The Quiet American and The English Patient. All will be released on 19th September 2011, each at the RRP of £24.99. Details of the individual discs are below.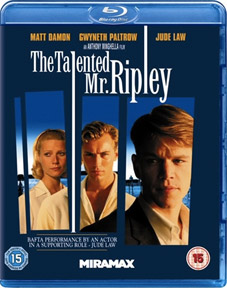 The Talented Mr. Ripley (1999)
In late 1950's New York, Tom Ripley (Matt Damon), a young underachiever, is sent to Europe to retrieve a rich and spoiled millionaire playboy, named Dickie Greenleaf (Jude Law). But when the errand fails, Ripley takes extreme measures.
An American psychological thriller written for the screen and directed by Anthony Minghella, The Talented Mr. Ripley is an adaptation of the Patricia Highsmith 1955 novel of the same name, which was previously filmed as Plein Soleil (1960).
Extra features:
Audio commentary with director Anthony Minghella;
Teaser Trailer;
Full length trailer;
Cast and crew interviews;
Inside The Talented Mr. Ripley;
Making of the soundtrack.
Emma (1996)
Based on the novel by Jane Austen, this period romantic comedy stars Gwyneth Paltrow as Emma Woodhouse, a young woman who imagines herself an authority on matters of the heart. With the best of intentions, Emma plays matchmaker for her friends, most notably her friend Harriet (Toni Collette), who Emma links up with the Reverend Elton (Alan Cumming), and her governess, (Greta Scacchie), who she introduces to her future husband, Mr. Weston (James Cosmo). However, Emma is not nearly as good at playing Cupid as she likes to imagine, and she spends so much time trying to solve everyone else's romantic problems that it takes her quite some time to realize that she's fallen in love with Mr. Knightly (Jeremy Northam).
Extra features: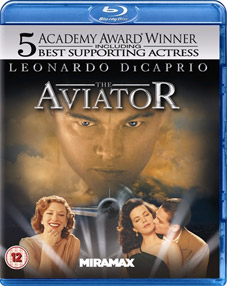 The Aviator (2004)
Directed by Martin Scorsese, The Aviator is the story of aviation pioneer Howard Hughes (Leonardo DiCaprio). The film centers on Hughes' life from late 1920s to 1947, during which time he became a successful film producer and an aviation magnate while simultaneously growing more unstable due to severe obsessive-compulsive disorder.
The Aviator was nominated for 11 Academy Awards, winning five, including one for actress Cate Blanchett.
The extra features have yet to be confirmed, but on-line retailers are suggestion there could be quite a few.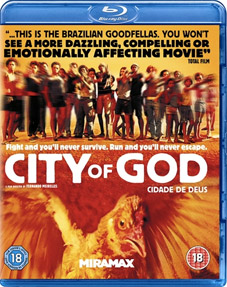 City of God / Cidade de Deus (2002)
City of God was adapted by Fernando Meirelles from the 1997 novel of the same name written by Paulo Lins. It depicts the growth of organized crime in the Cidade de Deus suburb of Rio de Janeiro, between the end of the '60s and the beginning of the '80s, with the closure of the film depicting the war between the drug dealer Li'l Zé and criminal Knockout Ned.
One of the most acclaimed films of the past decade, City of God was also a major international award winner, including four Oscar nominations (rare for a non-American film), nine wins at teh Havana Film Festival, and six wins and ten nominations at the Cinema Brazil Grand Prize.
Extra features:
News from a personal war;
A Conversation with Fernando Meirelles.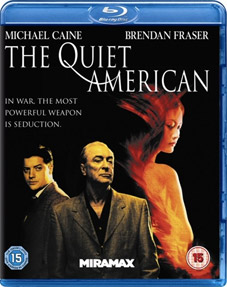 The Quiet American (2002)
Saigon, 1952, a beautiful, exotic, and mysterious city caught in the grips of the Vietnamese war of liberation from the French colonial powers. New arrival Alden Pyle (Brendan Fraser), an idealistic American aid worker, befriends London Times correspondent Thomas Fowler (Michael Caine). When Fowler introduces Pyle to his beautiful young Vietnamese mistress Phuong the three become swept up in a tempestuous love triangle that leads to a series of startling revelations and finally – murder.
Directed by Phillip Noyce, The Quiet American is an adaptation of Graham Greene's bestselling novel of the same name. The film illustrates Pyle's moral culpability in fostering intrigue within the South Vietnamese government. Michael Caine was nominated for the Oscar as Best Actor.
Extra features:
Anatomy of a scene;
Feature commentary;
Original Featurette;
Interviews;
B-Rolls.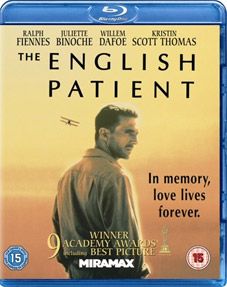 The English Patient (1996)
Beginning in the 1930's, The English Patient tells the story of Count Almásy (Ralph Fiennes), a Hungarian map maker employed by the Royal Geographical Society to chart the vast expanses of the Sahara Desert along with several other prominent explorers. As World War II unfolds, Almásy enters into a world of love, betrayal, and politics that is later revealed in a series of flashbacks while Almásy is on his death bed after being horribly burned in a plane crash.
Directed by Anthony Minghella, The English Patient was based on the novel of the same name by Sri Lankan-Canadian writer Michael Ondaatje. It won nine Academy Awards, including Best Picture.
Extra features:
Commentary with director Anthony Minghella;
Commentary with director, producer, author;
About Michael Ondaatje;
From Novel to Screenplay;
The Formidable Saul Zaentz;
A historical look at the real Count Almasy;
A conversation with Anthony Minghella;
A conversation with Saul Zaentz;
A conversation with Michael Ondaatje;
A conversation with editor Walter Murch.