With Hallowe'en on the distant horizon, the horror releases are inevitably on the increase. Joining the ranks are Second Sight, who have announced the UK DVD debut of three horror movies of note for 17th October, Shiver (2008), The Guardian (1990) and Buried Alive (1990).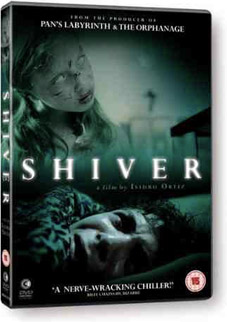 Shiver (Eskalofrío)
Santi is a teenage outcast who suffers from photophobia, a severe aversion to sunlight that disfigures the skin immediately on contact with the sun. He and his single mother are forced to move away from the city to a shaded, remote village in the Spanish mountains, where they take up residence in an old farmhouse. But soon after their arrival strange things start happening; animals and then people are found brutally murdered and suspicion soon falls on the newcomer. But in the darkness of the forest something is hiding. And now it's coming for Santi.
Written and directed by Isidro Ortiz (Fausto 5.0), executive produced by Álvaro Augustín (Pan's Labyrinth, The Orphanage) and starring Julio Valverde (The Devil's Backbone), this nerve-jangling Spanish chiller premieres on UK DVD on 17th October 2011 from Second Sight Films at the RRP of £15.99.
No extra features have been listed.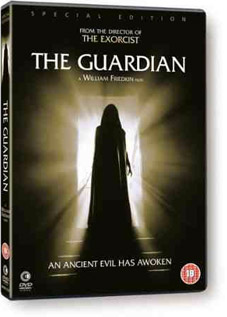 The Guardian
Seventeen years after directing The Exorcist, one of the most frightening, beautifully made and celebrated horror film in cinema history, director William Friedkin returned with another tale of supernatural horror in The Guardian.
Phil and Kate are a young couple living an idyllic life in their LA home. When Kate falls pregnant with their first child they begin the search for a nanny to care for their newborn. The lovely young Camilla (Jenny Seagrove – Judge John Deed) seems like the perfect candidate for the live-in role. She is a beautiful woman who devotes herself to looking after the baby, but it soon become apparent that the nanny is not what she seems.
Initially mocked for its grandstanding silliness, The Guardian has since attracted a small cult following, who will doubtless be delighted when the film known for its man-eating tree and chainsaw carnage finally get a UK DVD reelase on 17th October 2011 from Second Sight Films at the RRP of £15.99.
It also has some potentially interesting extra features:
Return to the Genre – an interview with director William Friedkin;
The Nanny – an interview with star Jenny Seagrove;
Don't Go In The Woods – an interview with co-writer Stephen Volk.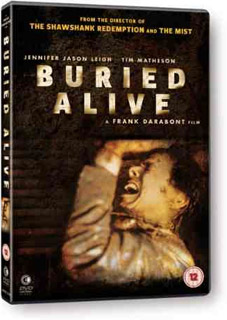 Buried Alive
Hard-working construction company owner, Clint, is married to Joanna, but little does he know she's having an affair with a doctor and the pair are plotting to kill him to get a hefty insurance payout. One night Joanne injects Clint with poison and with the help of her lover they set about burying him in a shallow grave. But there's one slight problem; Clint isn't dead!
Starring Tim Matheson (Animal House) as a husband who is buried alive by his cheating wife Jennifer Jason Leigh (The Machinist), Buried Alive was the debut feature (made for American television) by then up-and-coming director Frank Darabont, four years before he struck international gold with The Shawshank Redemption. Darabont has since returned to his TV roots with the excellent zombie series The Walking Dead.
Buried Alive makes its UK DVD debut on 17th October 2011 from Second Sight Films at the RRP of £15.99. No extra features have been listed.