John Simm gives an electrifying lead performance in one of the most controversial and gripping series of the 1990s, The Lakes. Originally screened on the BBC, it now comes to DVD as the Complete Series One and Two from Second Sight.
Leaving the dole queues of Liverpool behind him, Danny Kavanagh (John Simm – Life On Mars) heads off to make a fresh start in The Lake District. Finding work in a hotel he soon settles into the off-duty booze and sex culture. His new life is soon rocked however when a series of events shatter a local community and he find himself embroiled in the emotional turnmoil that follows.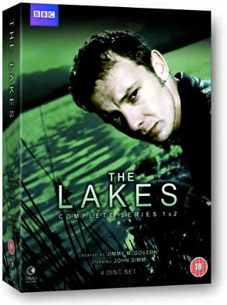 Written by Jimmy McGovern (Cracker) The Lakes Complete Series 1 & 2 will be released on UK DVD on 16th April 2012 by Second Sight at the RRP of £24.99.
Not too many extra features, but we do have:
First Episode commentary by John Simm;
First Episode commentary by director David Blair.