A series of brutal murders puts the lives of three men on a collision course: The father of the latest victim now out for revenge, a vigilante police detective operating outside the boundaries of law, and the main suspect in the killings – a religious studies teacher arrested and released due to a police blunder.
As the tension mounts and the victim maintains his innocence, the lines between justice and vengeance, innocence and guilt, become increasingly frayed. Just how far should you go before you accept a truth? And what does it cost you to find out?
The latest film from directors Aharon Keshales and Navot Papushado, the Israeli-born duo behind the neat 2010 horror work Rabies [Kalevet], Big Bad Wolves was acclaimed by none other than Quentin Tarantino as the best film of the year and described by Total Film as "Brutally simple and brilliantly told," and Film Comment as "an extremely well-made work that cleverly toys with genres."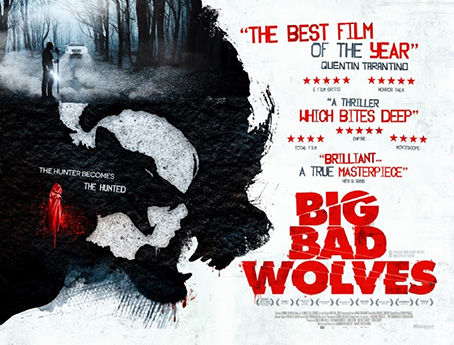 Big Bad Wolves comes to UK DVD on 28th April 2014 from Metrodome Distribution at a to-be-confirmed RRP.
We've no info on any extra features yet, should there be any, of course...