Peccadillo have announced their DVD, Blu-ray and VOD releases for March, April, May and June 2014, which include the widely acclaimed drama Stranger By the Lake. More details on each title are likely to be announced nearer the release date.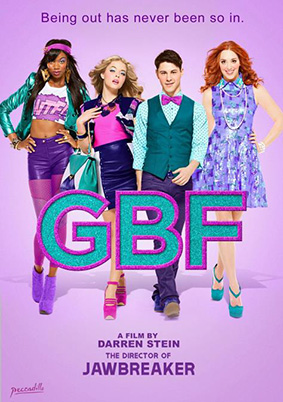 G.B.F. – Dir. Darren Stein | Country: USA
Released On Demand 21st March & on DVD and Blu-ray 7th April
Meet Tanner and Brent. They are two gay best friends. Brent longs for the spotlight and believes that coming out will make him instantly popular as North Gateway High's very first G.B.F. (or Gay Best Friend). Tanner on the other hand, would rather fly under the radar and finish high school without ever being noticed.
When things don't go according to plan and Tanner is outed instead of Brent, the two boys go from B.F.F.s to instant frenemies. Enter the three most popular girls in school – queen-of-mean bombshell Fawcett, drama club diva Caprice, and sweet, Mormon good-girl 'Shley, who launch an all-out social war to win Tanner's friendship.
From the director of cult 90s teen movie Jawbreaker comes this comic satire of American high school clique culture in the vein of Mean Girls and American Pie. Featuring an all star cast including Desperate Housewives' Andrea Bowen, Will & Grace's Megan Mullally, Orange Is The New Black's Natasha Lyonne and Harry Potter's Evanna Lynch.
G.F.F. has been officially selected for BFI Flare (London LGBT Film Festival) 2014.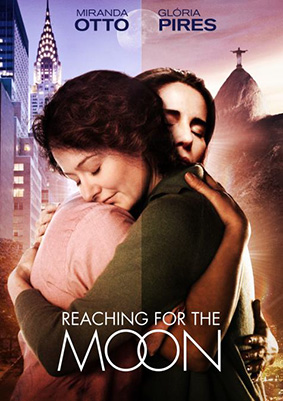 Reaching For The Moon – Dir. Bruno Barreto| Country: Brazil
Released on demand and on DVD on 28th April
Set at the height of 1950s glamour, this audience award winning drama recounts the extraordinary relationship between Pulitzer Prize-winning poet Elizabeth Bishop (played by Miranda Otto, Lord of the Rings) and Brazilian architect Lota de Macedo Soares (the beautifully handsome Gloria Pires). In search of inspiration, Bishop leaves America having accepted the invitation of an old college friend to stay with her on her sprawling country estate in Brazil. But she never counted on meeting the love of her life - her friend's partner.
At first, the fiery personalities of the two women collide and lead to passion-fuelled debates, but animosity quickly turns to attraction, then desire. From Oscar nominated director Bruno Barreto, Reaching for the Moon is an intimate portrait of two remarkable artists as they discover the most incredible love.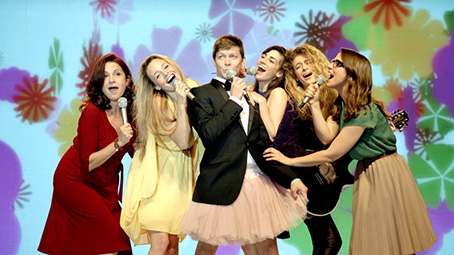 Cupcakes – Dir. Eytan Fox | Country: Israel
Released on demand and on DVD on 12th May
When a group of best friends in Tel Aviv gather to watch Universong, they are less than impressed by the official Israeli entry. Believing that they can do better, they spontaneously create and record their own song on a mobile phone.
Little do they know, their performance is seen by the Universong judges and soon they are reluctantly thrown into the spotlight as Israel's next official entry. After initial reservations about their new found celebrity status, they decide to just go for it and find themselves on the road to international stardom. They embark on a flamboyant journey that brings about hilarious end results as they go head to head with the Russian entry in the Universong final.
From Eytan Fox the director of Yossi, comes this extravagant and unashamedly entertaining Eurovision parody featuring a feel-good soundtrack provided by Babydaddy from the Scissor Sisters. With bright, Almodóvar-esque styling, irresistibly catchy tunes and a gloriously uplifting storyline, this laugh-out-loud comedy is a refreshing ode to music, friendship and romance.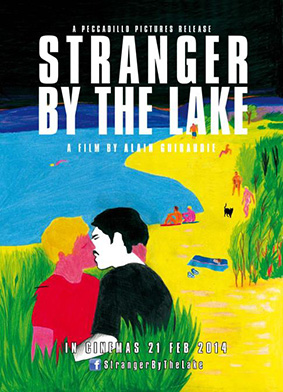 Stranger By The Lake – Dir. Alain Guiraudie | Country: France
Released on DVD & Blu-ray on 26th May
Summer time. A cruising spot for gay men seeking nameless sexual encounters, is tucked away on the shores of a picturesque secluded lake in rural France. Franck is an attractive young male who falls in love with Michel, a striking, extremely potent but lethally dangerous man. Franck has witnessed this first hand, but his desire for Michel knows no bounds, this is a relationship he must have – at any cost. Stranger By the Lake is a tense thriller set against the secluded back drop of, what becomes inevitably, the most dangerous lake in France...
A provocative and accomplished effort by France's bad boy auteur, Stranger By the Lake is Alain Guiraudie's steamy mix of the comic and the tragic, winning Best Director for Un Certain Regard in addition to the Queer Palm at the 2013 Cannes Film Festival.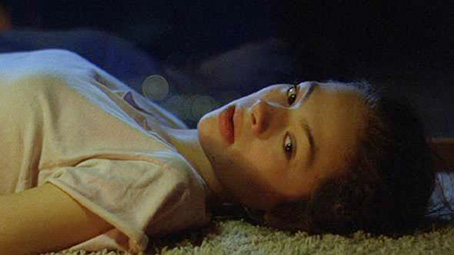 Girls On Film: The First Date – Dir. Various | Country: Various
Released on DVD on 9th June
From the distributor that created the world's most successful short film collection, Boys on Film,, comes a new series aimed at women. Girls on Film is set to feature some of the most provocative, engaging and beautiful filmmaking from around the world; featuring award winning lesbian short films and following on from the HERE Girls on Film collection, comes a new experience in filmmaking.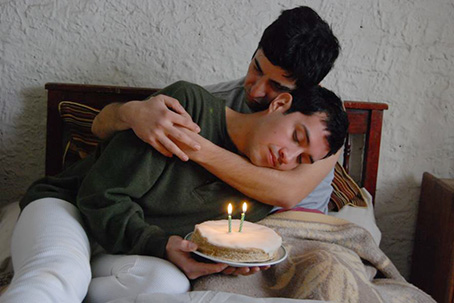 My Last Round – Dir. Julio Jorquera Arriagada | Country: Chile/Argentina
Released on demand and on DVD on 23rd June
Unfazed by the attention he receives from women, Hugo searches for something meaningful in his life. The young man becomes captivated with Octavio, a local boxing champion, who must maintain a hard and gruff image for his fans and fellow fighters. But when Octavio acts on the subtle flirtations Hugo throws at him, he is abruptly rejected.
Hugo tries to curtail his desire, but eventually surrenders to their magnetic attraction and they enter into an intense romance that can never be accepted in their small town in southern Chile. The couple moves to the capital Santiago with energized dreams of building their life together and protecting their love from a hostile world. But when Hugo confuses his feelings for a naïve colleague at his new workplace, nothing turns out as planned.
Having drawn comparisons to Darren Aronofsky's The Wrestler and Ekachai Uekrongtham's Beautiful Boxer, Julio Jorquera's sensitive study of love bravely challenges perceptions of masculinity and sexuality in competitive sport, with electrifying results.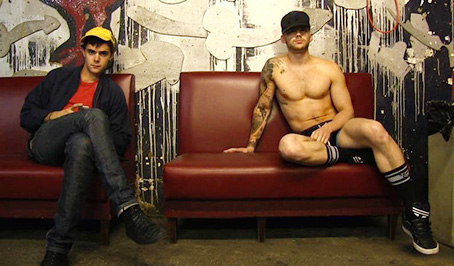 Getting Go: The Go Doc Project – Dir. Cory Krueckeberg| Country: United States
Released on demand and on DVD 23rd June
College boy Doc (Tanner Cohen – Were The World Mine) is obsessed with a well-known NYC go-go boy (Matthew Camp). He befriends his hunky crush with the intention of shooting a documentary about what it's like to live in his skin. But as they grow closer, flirtation blurs the line between subject and filmmaker until a steamy night together solidifies deeper feelings. Cory Kruekeberg's explicit directorial debut explores the thrill and danger of getting exactly what you wished for.