From Icon Film Distribution comes the second instalment of the Easy Money trilogy; Easy Money: Hard to Kill [Snabba cash II]. Starring Joel Kinnaman (The Killing) and based upon the novels by Jens Lapidus, this follow-up to the critically acclaimed Easy Money comes to DVD, Blu-ray and iTunes 7th April at the RRP of £12.99 for the DVD and £17.99 for the Blu-ray – iTunes price to be confirmed.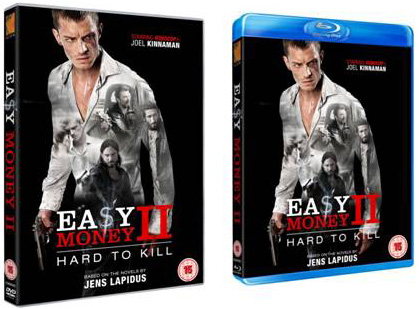 JW (Kinnaman), the promising business student who became an organized coke smuggler in Easy Money, is serving hard time in prison and struggling to get back on an honest path. There are glimmers of hope in his life - some venture capitalists are interested in a new piece of trading software he's developed, and while behind bars he's made peace with an old enemy. This all proves to be an illusion. On leave from prison, and back in contact with his former gang, JW learns that once you've walked in the shoes of a criminal there just may be no going back.
Directed by Babakna Jafi (Sebbe), Easy Money II ups the stakes from the first film in the action and tension and boasts strong performances from returning cast members Matias Varela, Dragomir Mrsic, Fares Fares and Lisa Henni.
No extra features have been listed, which would be in line with Lionsgate's bare bones release of the first Easy Money, but still a tad disappointing.