"People need to see Jancsó's really beautiful three or four first movies. The highest mountain is The Round-Up..." – Béla Tarr

"It is rarely advisable to call a film a masterpiece after a single viewing, but this is what I consider The Round-Up to be." – Phillip French
Miklós Jancsó was Hungarian cinema's most renowned filmmaker, a profound influence on filmmakers from Sergio Leone to Béla Tarr. Jancsó was one of cinema's greatest visionaries, a giant of world cinema. He passed away at the age of 93 on 31st January 2014.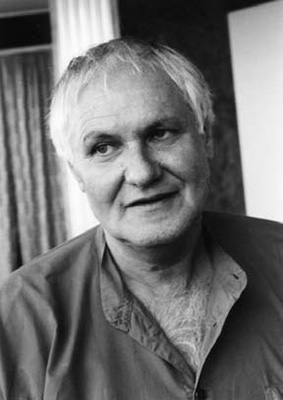 On many writers, critics and filmmakers 'Best Film' lists, The Round-Up is set in a detention camp in Hungary 1869, at a time of guerrilla campaigns against the ruling Austrians. Jancsó deliberately avoids conventional heroics to focus on the persecution and dehumanization manifest in a time of conflict.
Filmed in Hungary's desolate and burning landscape, Jancsó uses his formidable technique to create a remarkable and terrifying picture of war and the abuse of power that remains relevant even today.
Second Run and the ICA have announced a very special memorial 35mm screening of Jancsó's first acknowledged masterpiece – the 1965 The Round-Up [Szegénylegények], at the ICA Cinema in London on Sunday 23rd March 2014, 5.30pm.
Anna Jancsó , grand-daughter of Miklós Jancsó, has kindly agreed to attend this special screening.
To book tickets please call the box office on 020 7930 3647 or visit www.ica.org.uk.
Miklós Jancsó's extraordinary films My Way Home, The Red and the White, The Round-Up, Red Psalm and The Confrontation and the 3-DVD set The Miklós Jancsó Collection are available from Second Run DVD.