Arrow Films have now confirmed the details of their upcoming multi-disc box set, Camera Obscura: The Walerian Borowczyk Collection, which will be released in the UK in June as part of the Arrow Academy label.
This groundbreaking collection brings together Walerian Borowczyk's key films from a twenty-five-year period stretching from 1959 through to 1984. This unique release includes five of Borowczyk's provocative feature films: Theatre de M et Mme Kabal, Goto, l'ile d'amour, Blanche, Contes Immoraux and La Bete as well as his groundbreaking short films from this period. Not only are many of these films available on Blu-ray and DVD for the first time, but also in new digital high definition restorations approved by the director's widow, Ligia Branice.
In addition to exclusive documentaries featuring cast and crew, an hour long portrait of Borowczyk is to be included, featuring the director's musings on painting, animation and sex.
Accompanying this seminal release is a book edited by Borowczyk experts Daniel Bird and Michael Brooke featuring newly commissioned essays on Borowczyk's films and art, as well as an account of the meticulous restoration process involved.
To round off the release is, for the first time, an English translation of Borowczyk's 1992 collection of short stories, Anatomy of the Devil, translated by the director's assistant, Michael Levy.
Arrow Academy's Walerian Borowczyk Collection is a vital addition to anyone interested in either world cinema, animation or experimental film.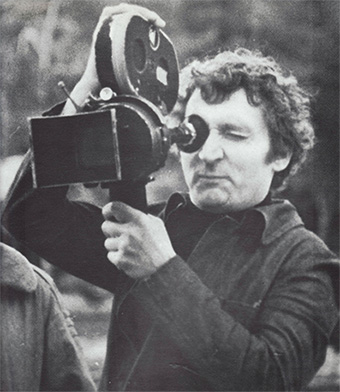 Camera Obscura: The Walerian Borowczyk Collection will be released on UK Dual Format Blu-ray and DVD on 30th June 2014 by Arrow Films as part of the Arrow Academy label at the RRP of £149.99.
This limited edition collection will contain the following five feature films, all of them brand new 2K restorations:
Theatre of Mr & Mrs Kabal (1967)

Goto, Isle of Love (1968)

Blanche (1971)

Immoral Tales (1974)

The Beast (1975)
and the following short films:
The Astronauts (1959)

The Concert (1962)

Grandmother's Encyclopaedia (1963)

Renaissance (1963)

Angels' Games (1964)

Joachim's Dictionary (1965)

Rosalie (1966)

Gavotte (1967)

Diptych (1967)

The Phonograph (1969)

A Private Collection (1973)

Venus on the Half-Shell (1975)

The Greatest Love of All Time (1978)

Scherzo Infernal (1984)
The special features are:
Newly created exclusive content

Collector's booklet featuring limited edition exclusive content, new writing on the film, archive content and more!

More to be announced closer to the release date