Given our fondness for political cinema, our attention was grabbed by the news of the upcoming release of Tony Benn: Will and Testament, an intimate and personal reflection on life, work, love and loss from one of the UKs most influential and charismatic political figures.
In this unique autobiographical feature-length film Tony Benn – political firebrand, prolific diarist, writer, charismatic anti-war campaigner, husband and father – presents his own personal reflections on his childhood and youth, marriage and family, political career and retirement through intimate, confessional interviews wonderfully illustrated by his personal photographic and film archives. Never before has a political figure of his calibre and reputation spoken to camera in such a direct way.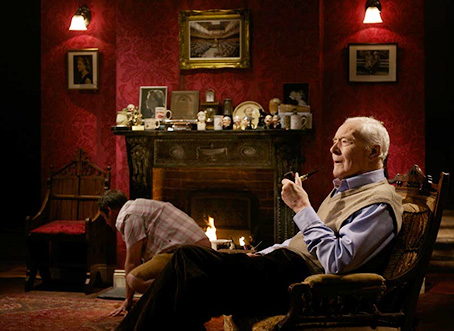 Will and Testament has just been completed in post-production following an 18-month journey that took the crew and Tony all over the country, from the shores of Cromarty in the very north of Scotland to Bideford on the Devonshire coast and a dozen locations in between during which Tony Benn bore witness to the major social and political upheavals and events that influenced him during his life and political career. From the introduction of nuclear power stations to Britain, his move to the left following his ministerial career, battling the Tory government during the miner's strike, his personal fight to renounce his peerage and being a hate figure for the right-wing media, Will and Testament lifts the political mask to reveal a very human face.
After approving the final cut, Tony's hope was that Will and Testament would be seen by as many people as possible and perhaps start a national debate about the nature of modern society and its political, social and economic values. Praslin Pictures, in association with Marketing & Distribution Consultants We Are The Tonic and Shear Entertainment will be releasing Will and Testament at cinemas and special venues across the UK this Summer.
Prior to this, on 17th April 2014, Praslin Pictures will host the very first screening at BAFTA in London to mark a celebration of his life with friends, family and crew to view the film and raise a glass (or a cup of tea) to a life-long teetotaller.
You can read more about the film at www.tonybennfilm.com and keep tabs on on progress and screenings by subscribing to its Twitter feed at twitter.com/TonyBennFilm or its facebook page at www.facebook.com/tonybennfilm.