In 1980s Stockholm, young Bobo and Klara are their closest of friends. Their love affair with punk rock has shaped their look and their anti-capitalist ideology, but what they really want to do it form an all-girl punk band. Hampered by their own limited musical skills, they employ Christian classmate and guitar prodigy Hedvig to teach them how to play. Against all expectations, Hedvig becomes seduced by their enthusiasm and the three are soon inseperable, both as friends and musicians.
We Are the Best! [Vi är bäst!], the latest film from acclaimed Swedish director Lucas Moodysson (Together, Lilya 4-Ever, A Hole in My Heart), one adapted from the graphic novel written by Moodysson's wife Coco, harks back to his joyous breakthrough film Show Me Love [Fucking Åmål], shaking off the cynicism of his more recent work to deliver one of the year's most upbeat and enjoyable films.
It was described by Empire as "Wonderful…this lovely film is a study of friendship in more innocent times, and its indomitable teen spirit is simply irresistible," and The Guardian Guide as "A coming of age masterpiece which recalls the perceptive comedy of Shane Meadows' A Room For Romeo Brass and Rob Reiner's stirring representation of friendship in Stand By Me.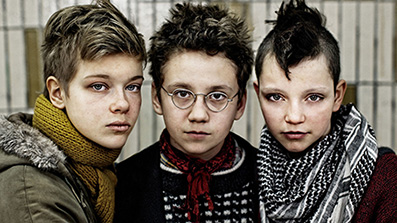 We Are the Best! will be released on UK DVD on 28th July 2014 by Metrodome Distribution at the RRP of £15.99.
No extra features have been listed.