This June, Arrow Video will be celebrating its 5 year anniversary with a host of special announcements being made in the coming weeks to commemorate its 5th birthday.
To kick the celebrations off, 6 specially re-packaged Steelbooks will be released exclusively via Zavvi, starting on 23rd June with the release of William Lustig's Maniac Cop and followed by George Romero's Day of the Dead on the 30th June. Shortly thereafter Arrow Video will release Mario Bava's Black Sunday, Dario Argento's Inferno, Lucio Fulci's City of the Living Dead and Argento's Phenomena as part of this special commemorative Steelbook re-issue.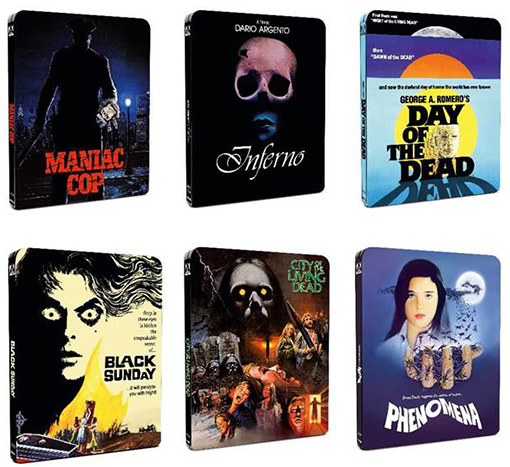 In one of these Limited Edition Steelbooks, Arrow Video will place a Golden Ticket, for which one lucky fan will win the entire Arrow Video back-catalogue (where titles are still in print) and all upcoming 2014 titles.
This will be followed throughout the year with a host of further celebrations including talent-led fan-events, unique merchandise and exciting interactive competitions for fans to take part.
Stay tuned for further announcements and some very exciting content in the coming weeks.