Network Distributing have announced a further three title for late June DVD release as part of their ongoing 'The British Film' collection, Cat and Mouse, Wonderful Things! and Up Jumped a Swagman.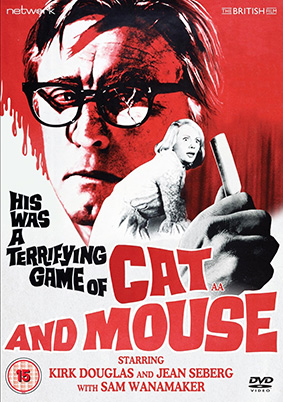 Cat and Mouse (aka Mousey, 1974) | 30th June 2014 | £9.99
George Anderson, a downtrodden, biology teacher, is delivered a final humiliating blow from his recently divorced wife, Laura: she is about to marry a wealthy architect, and also reveals to George that he is not the father of her son. George, walking away from his old life calls the police to make a terrifying statement: "Tonight... before midnight... I'm going to kill somebody".
Giving a performance that is both chilling and intensely sympathetic, Kirk Douglas (Spartacus, The Vikings, Paths of Glory) stars as a disturbed man whose attempt to recover a sense of self-worth takes him to the limits of despair and revenge. This critically acclaimed thriller from 1974 also stars Breathless icon Jean Seberg, John Vernon and Sam Wanamaker, and is directed by the multi-award-winning Daniel Petrie (Buster and Billie, Fort Apache the Bronx).
Extra features will include:
Full frame version

Original theatrical trailer

Image gallery

Original promotional PDFs

Instant play facility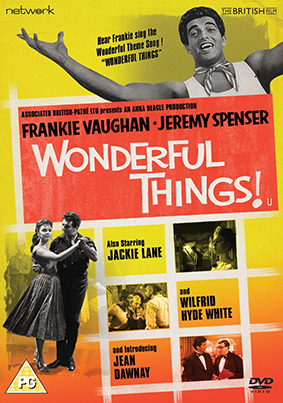 Wonderful Things! (1958) | 30th June 2014 | £9.99
Set in a beautiful fishing village in Gibraltar, Wonderful Things! stars Frankie Vaughan (Let's Make Love) as Carmello, a young fisherman who, unable to earn enough from fishing to marry his tempestuous fiancée, decides to come to England to seek his fortune.
An enchanting, humorous romance set to music, the film also gave an early role to Austrian-born actress Jocelyn (Jackie) Lane ("the British Bardo"). Wonderful Things! was among a series of light comedies starring Vaughan on which director Herbert Wilcox collaborated with wife Anna Neagle between 1949 and 1959. The film is presented here in a brand-new transfer from the original film elements, in its as-exhibited theatrical aspect ratio.
Extra features will include: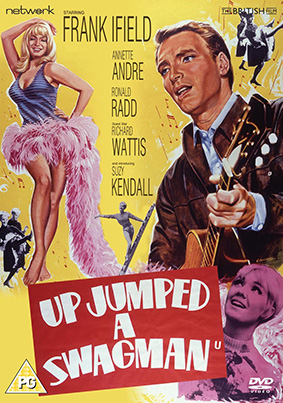 Up Jumped a Swagman (1965) | 30th June 2014 | £9.99
This entertaining, tongue-in-cheek musical romp stars country star Frank Ifield as a talented young Australian singer who moves to London in search of his big break.
Made at the height of Ifield's international fame in 1965 and marking his only feature film appearance, Up Jumped a Swagman was inspired by the phenomenal success of Cliff Richard's musical films, interweaving captivating scenes of London life with some of Ifield's best-loved hits, including his breakthrough chart-topper I Remember You. The film also features Ronald Radd, Suzy Kendall and Richard Wattis.
Extra features will include:
Original theatrical trailers

Image Gallery with accompanying music from the film

Instant play facility