The BFI has sent us an update to their August to September Blu-ray and DVD release schedule, which includes some date changes and a couple of previously unannounced titles. Full details of each title will be confirmed nearer to the release date, save for the ones that have been detailed already.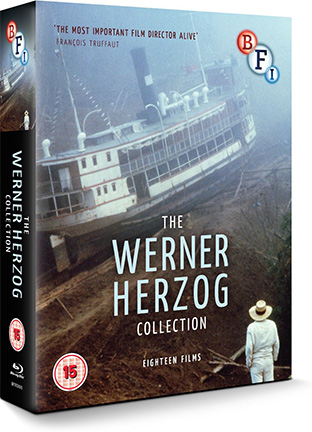 First up, the deluxe Blu-ray and DVD box set The Werner Herzog Collection will now be released 25 August 2014. Details of the content remain unchanged and are outlined here.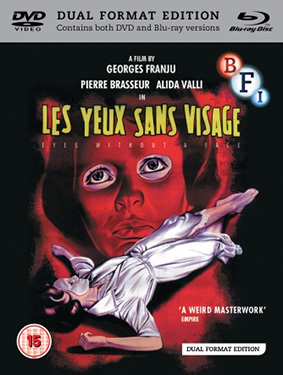 Eyes Without a Face (Georges Franju, 1960) will now be released on 22 September 2014. This will be a three-disc Collector's Edition (2 x DVD, 1 x Blu-ray) featuring a number of short films by Georges Franju, including La Première nuit, Monsieur et Madame Curie and the notorious Le sang des bêtes, as well as a Tim Lucas commentary and the 2009 documentary Les fleurs maladives de Georges Franju.
New releases for August and September will include the following:
The Boy from Space: the first time on DVD for the cult BBC children's sci-fi series, released on the same day as The Changes (18th August 2014).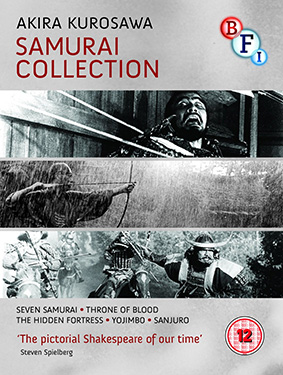 Akira Kurosawa Samurai Collection: Blu-ray box-set, featuring new high-definition transfers of Seven Samurai, Throne of Blood, The Hidden Fortress, Yojimbo and Sanjuro will be released on 25th August 2014.
The British Transport Film Collection will now be available in four separate, repackaged six-disc sets called Going Paces Fast, Discovering Railways, Railways Forever and A Future on Rails. All will be released on 25th August 2014.
The next DVD volume of The Children's Film Foundation films is confirmed as Outer Space – and includes new transfers of The Glitterball (1977), Supersonic Saucer (1955) and Kadoyng (1971), release date 22nd September 2014.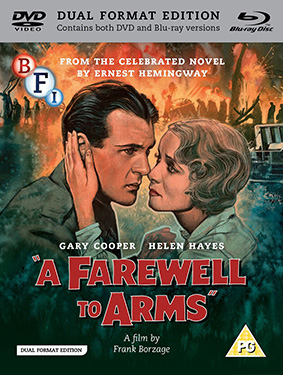 A Farewell to Arms (Frank Borzage, 1932) will still be released on dual format 22nd September 2014.
Peter Greenaway's Goltzius and the Pelican Company will now be released on DVD by Axiom Films at a later date in 2014.