Peccadillo have confirmed details of their upcoming theatrical releases for 2014, plus their 'coming soon' slate for 2015.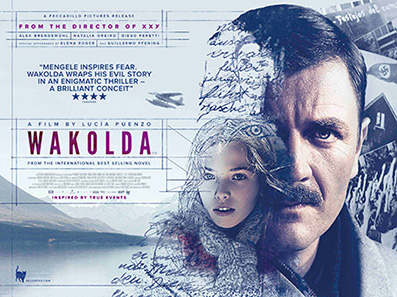 Wakolda
In UK Cinemas 8th August | Dir: Lucia Puenzo | Argentina 2013
Based on true events, Wakolda is an intense dramatic thriller adapted from Lucia Puenzo's international best-selling novel, exposing the hidden identity of the 'German Doctor'. Set in 1960, a travelling Doctor strikes up a relationship with a local Argentine family, in particular their daughter Lilith, a 12-year-old girl who unknowingly becomes close friends with one of the world's most terrifying Nazi war criminals, Josef Mengele A.K.A 'The Angel Of Death', who is on the run for his crimes in Auschwitz.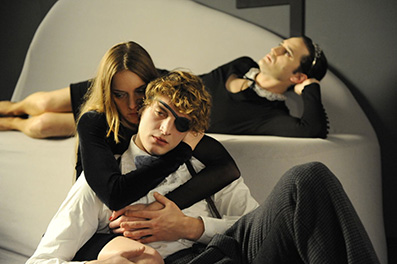 You and the Night [Les rencontres d'après minuit]
In UK Cinemas 3rd October | Dir: Yann Gonzalez | France 2013
Writer-director Yann Gonzalez's erotic debut feature played to critical-acclaim during Critics' Week at the 2013 Cannes Film Festival, and stars Eric Cantona and legend Beatrice Dalle in this kitsch ode to love and lust.
Around midnight, a trendy young couple and their flamboyant transvestite maid prepare for an orgy. Their guests will be The Slut, The Star, The Stud and The Teen. Each comes with their own dark and impassioned secrets, unravelled in sequences and flashbacks, in a night that will stay with you long after.
With electrifying music by M83, helmed by Anthony Gonzalez, You and the Night is sexy and stylish evoking the style and substance of Almodovar and Ozon.
The Way He Looks [Hoje Eu Quero Voltar Sozinho]
In UK Cinemas 24th October | Dir: Daniel Ribeiro | Brazil 2014
Leonardo is a blind teenager dealing with an overprotective mother while trying to live a more independent life. To the disappointment of his best friend, Giovana, he plans to go on an exchange program abroad. When Gabriel, a new student in town, arrives at their classroom, new feelings blossom in Leonardo making him question his plans.
Winner of the Teddy Award at the 2014 Berlin Film Festival.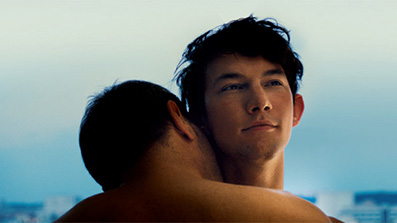 Eastern Boys
In UK Cinemas 5th December | Dir: Robin Campillo | France 2013
An unconventional love story between a young male hustler and his older client set against a modern urban city environment, in this award-winning drama from the screenwriter of Time Out, The Class and director of 2004's cult film The Returned.

Coming soon in 2015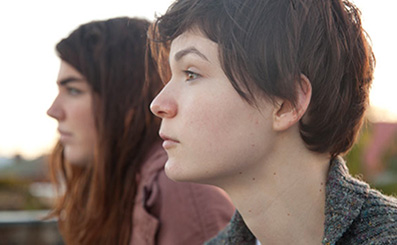 52 Tuesdays
Dir: Robin Campillo | Australia 2014
16-year-old Billie's reluctant path to independence is accelerated when her mother reveals plans to gender transition, limiting their time together to Tuesdays. Filmed over the course of a year – once a week, every week – only on Tuesdays, Winner of the Crystal Bear at the Berlin Film Festival in addition to Best Director at the Sundance Film Festival, 52 Tuesdays is an emotionally charged story of desire, responsibility and transformation.
Winner of the Crystal Bear at the 2014 Berlin Film Festival and Best Director at the 2013 Sundance Film Festival.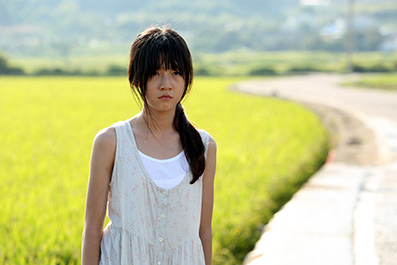 A Girl at My Door [Dohee-ya]
Dir: July Jung | South Korea 2014
Doona Bae stars as Young-nam; a promising graduate of the police academy before she was transferred to the small seaside village, which was caused by her misconduct. On her first day to the village, she encounters with Dohee who is the girl living in the town, seeming to have somewhat gloomy looking face. As Young-nam tries to accommodate with her new surroundings, an accident of Dohee's grandma is killed by a sea cliff. To protect the girl from her step-father's abuse, Young-nam let Dohee stay with her, but things turn out to be more mysterious as she gets to know this girl, leading to a shocking climax.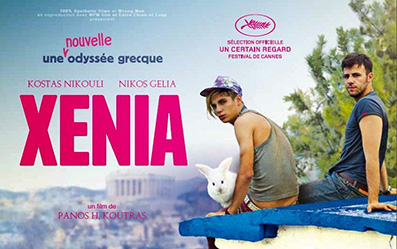 Xenia
Dir: Panos H.Koutras | Greece 2014
After the death of their mother, Dany, 16, leaves Crete to join his older brother, Odysseas, who lives in Athens. Born from an Albanian mother and a Greek father they never met, the two brothers, strangers in their own country, decide to go to Thessaloniki to look for their father and force him to officially recognize them. At the same time in Thessaloniki, is held the selection for the cult show, "Greek Star." Dany dreams that his brother Odysseas, a gifted singer, could become the new star of the contest, in a country that refuses to accept them.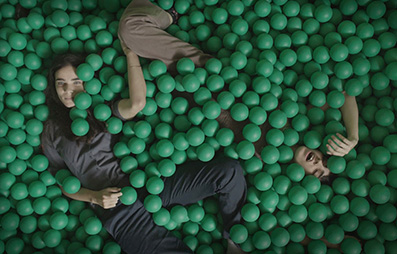 Next to Her
Dir: Asaf Korman | Israel 2014
Chelli is raising her mentally disabled sister Gabby all by herself. When the social worker discovers she leaves her sister alone in the house while at work, Chelli is forced to place her in a day-care center and the void left by her sister's absence makes room for a man in her life. That man, Zohar, tears another crack in the symbiotic relationship of the two sisters.