October 2014 sees the much-anticipated theatrical and home entertainment release of Northern Soul; a vibrant and authentic portrayal of adolescent escapism and self-discovery, set against the high-octane Northern Soul scene of mid-seventies Lancashire.
The debut feature film from award-winning photographer, Elaine Constantine features performances from Steve Coogan (Philomena, The Trip), John Thomson (The Fast Show, Waterloo Road), Ricky Tomlinson (Mike Bassett: England Manager, The Royle Family) and Lisa Stansfield (The Edge of Love), and tells the tale of the DJ-led movement that developed in bleak industrial North West England, sparked by the discovery of black American soul music.
With an uncompromising script, original soundtrack and fierce attention to detail, Northern Soul faithfully recreates the vibrant all-nighter scene of the 70's throughout the glory years, and tells an uplifting and honest coming of age story as two best friends confront rivalry, violence and drug abuse, testing their friendship to the limit.
Newcomers Elliot James Langridge and Joshua Whitehouse are compelling in the central roles, as John and Matt, who, fuelled by amphetamines and ambition, discover the youth culture that changed a generation. The stellar supporting cast includes Antonia Thomas (Misfits, Homefront), Jack Gordon (Panic Button, The Great Train Robbery), James Lance (The Look of Love, Boy Meets Girl), Christian McKay (Rush, Tinker Tailor Soldier Spy) and Ashley Taylor-Dawson (Hollyoaks).
Northern Soul writer and director Elaine Constantine comments:
"Not many people get to make a film in their lifetime. I'm one of the lucky ones. Recreating a story around the soundtrack to my youth is the most thrilling experience of my life. I hope so much that the younger generation can get as excited and inspired as we did when we discovered it."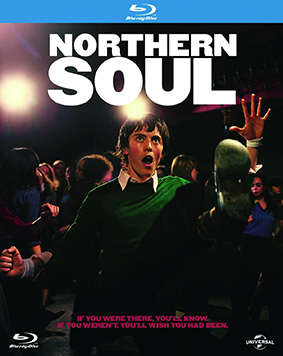 Northern Soul will be released in UK cinemas on 17 October 2014, and on UK DVD, Blu-ray and Digital HD on 20 October 2014 by Universal Pictures UK at the RRP of £12.99 for the DVD and £15.99 for the Blu-ray.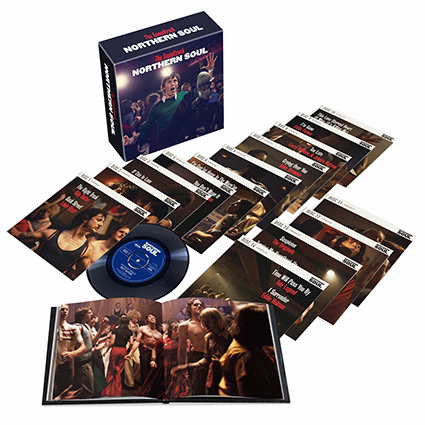 No details of extra features have yet been confirmed, but hardcore music devotees will be able to buy the soundtrack as a fabulous looking 7" Vinyl Edition from 15 September. We don't have the retail price on this yet, but at the time of writing Amazon are asking £82.99.