Arrow Films, the distributors of such acclaimed Nordic titles as The Killing, The Bridge, Borgen, The Hunt, A Hijacking and Love Is All You Need, have announced the DVD release of The Hour of the Lynx [I lossens time] for October.
Reuniting Sofie Gråbøl and Soren Malling on-screen for the first time since The Killing Season 1, The Hour of the Lynx is an-all new feature-length classic Nordic Noir tale. 45-year-old priest Helen is approached by scientist Lisbeth in a desperate plea for help. When a young man, who has been sent to a high security psychiatric ward after having killed an old couple, has attempted suicide while rambling about God.
Having been part of an experiment attempting to humanize inmates by assigning those pets, the young man has suddenly gone ballistic. Fearing that he will attempt suicide again priest and scientist must now confront their mutual animosities while trying to grasp the truth. In a race against time the two women begin a shocking journey deeper and deeper into the sick mind of a young man's soul. What they are about to realize will change them forever.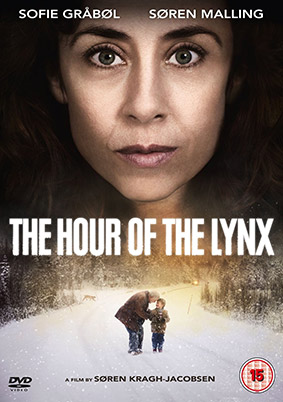 The Hour of the Lynx will be released on UK DVD on 6th October 2014 by Arrow Films as part of their Nordic Noir label at a yet to be confirmed RRP.
No extras have been listed.