Critically acclaimed BFI theatrical releases and a limited edition Blu-ray box set of Roberto Rossellini's War Trilogy are among the highlights of the BFI's Blu-ray and DVD schedule for January to March 2015, which was announced today.
The confirmed release titles are as follows: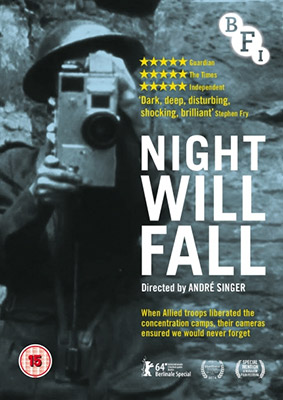 Night Will Fall (2014) – André Singer's remarkable documentary account of how the horrors of the Nazi concentration camps were captured on film is released on DVD (February).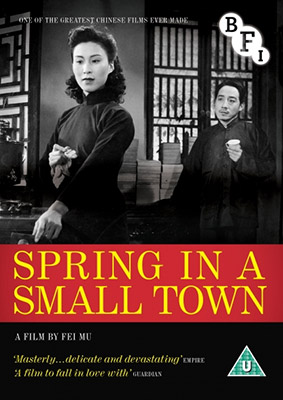 Spring in a Small Town (1948) – regarded as one of the great world cinema rediscoveries of recent years, this restoration of Fei Mu's drama by the China Film Archive comes to DVD for the first time (January).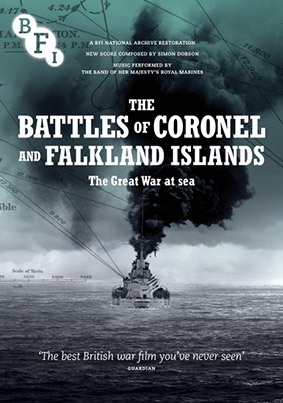 The Battles of Coronel and the Falkland Islands (1927) – a previously undiscovered gem of British silent cinema arrives on DVD and Blu-ray in a brand new restoration by the BFI National Archive (February).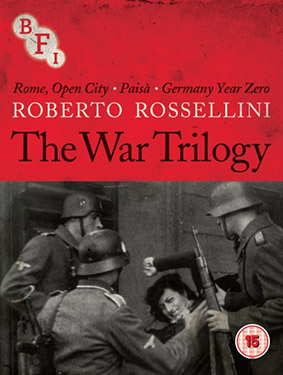 Roberto Rossellini: The War Trilogy – 4K restorations of Rome Open City, Paisa and Germany Year Zero, plus Rossellini's 1948 rarity L'Amore, all on Blu-ray for the first time in the UK. The trilogy will also be available in stand-alone DVD editions (March).
Back to 1942 (2012) – Feng Xiaogang's epic blockbuster, starring Adrien Brody, Tim Robbins and Fan Xuand, set during the second Sino-Chinese war, will be released in separate DVD and Blu-ray editions (February).
Love Is All (2014) – Coming to DVD, Kim Longinotto's celebration of 100 years of love and courtship on the silver screen mixes archive footage with music by Richard Hawley (February).
Black Skin White Mask (1995) – Isaac Julien's film, released on DVD, stars Colin Salmon (Arrow, Prime Suspect, Tomorrow Never Dies) as the anti-colonialist writer Frantz Fanon (January).
More details on each of these titles will be announced nearer to the individual release dates.