Eureka! Entertainment have announced the release of The Other (1972). With the same haunting tension as The Exorcist and The Omen, director Robert Mulligan's The Other eschews gore in favour of richly detailed psychological horror in its depiction of deeply disturbed children.
Mysterious accidents befall a family on a farm in depression-era Connecticut resulting in the death of a beloved father and a cherished twin brother. But when nine-year-old Holland begins to see – and speak to – his twin, the remaining family members can only wait in terrified anticipation for more tragedies to occur... as it slowly dawns on them that the accidents may not be accidental after all.
Beautifully shot by the extraordinary Robert Surges (Ben Hur) and adapted for the screen by Thomas Tryon from his own best-selling novel, The Other is an unsettling horror masterpiece.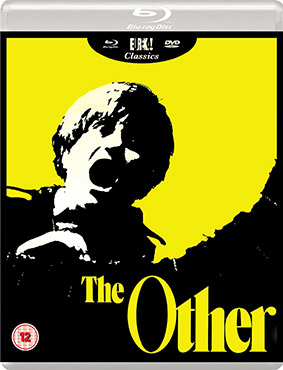 The Other will be released on UK dual format on 23rd February 2015 by Eureka! Entertainment at the RRP of £17.99.
Boasting a stunning new transfer of the film in its original aspect ratio in 1080p on the Blu-ray, with a progressive encode on the DVD, the release will have the following extra features:
Original theatrical trailer

24-page book with a new essay by Aaron Hillis, and more