The BFI has confimed its mid-summer 2015 Blu-ray and DVD releases, which feature the cream of British and international directors. Landmark works by such heavyweights as Orson Welles, Roberto Rossellini, Dziga Vertov and Jean-Luc Godard rub shoulders with a raft of great British titles directed by the likes of Tony Richardson, Clive Donner, Karel Reisz and Richard Massingham.
The titles are as follows. Full details of each will be announced closer to the individual release dates.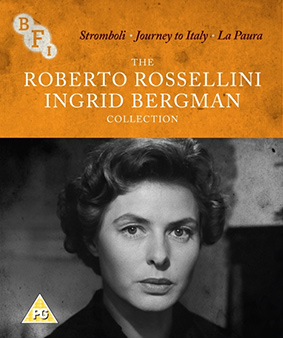 The Roberto Rossellini & Ingrid Bergman Collection (1950-1954)
This numbered, limited edition Blu-ray collection brings together three of Rossellini and Bergman's greatest collaborations – Stromboli, Journey to Italy, and La Paura – in new digital restorations, with extensive extra features including Rossellini's rare 1952 feature film The Machine That Kills Bad People, Francesco Patierno's 2012 documentary The War of the Volcanoes, and Isabella Rossellini's exquisite and personal My Dad is 100 Years Old (2005). Stromboli, Journey to Italy, and La Paura will all be released in stand-alone DVD editions.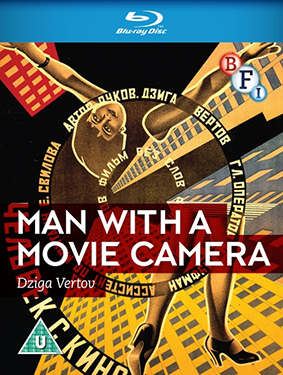 Man with a Movie Camera (1929)
Voted No. 1 film in Sight & Sound's 2015 Documentary Poll, this dazzling amalgam of documentary and pure cinematic art is famous for its range of pioneering cinematic techniques – such as double exposure, slow motion and freeze frames. Released on Blu-ray for the first time in the UK, this digitally remastered presentation is accompanied by composer Michael Nyman's celebrated score, and includes a selection of little-seen Vertov films as extra features.
Around the World with Orson Welles (1955):
DVD and Blu-ray premiere of Orson Welles' fascinating television production, with Welles writing, directing and hosting. Part home-movie, part cinematic essay, each episode takes the viewer on a journey to see the famous people and places in key cities across the continent, the result is a unique entry in the career of one of modern cinema's most revered figures.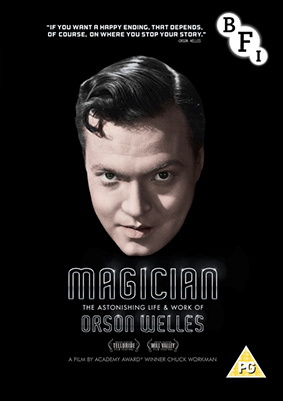 Magician: The Astonishing Life and Work of Orson Welles (2014)
2015 marks the centenary year of the remarkable Orson Welles, and this insightful documentary explores the life and work of the exceptional actor, writer and director. Directed by critically-acclaimed documentary maker Chuck Workman, Magician is an essential film not just for fans of the great Orson Welles, but anyone interested in the magic of cinema.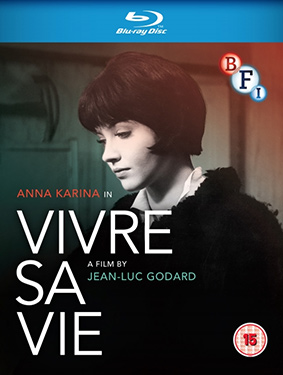 Vivre sa vie (1962):
A classic of French new wave cinema, director Jean-Luc Godard's critically-acclaimed drama tells the story of Nana (Anna Karina), a young Parisian woman who works in a record shop but finds herself disillusioned by poverty and a rapidly failing marriage. Released on DVD and presented on Blu-ray for the first time in the UK.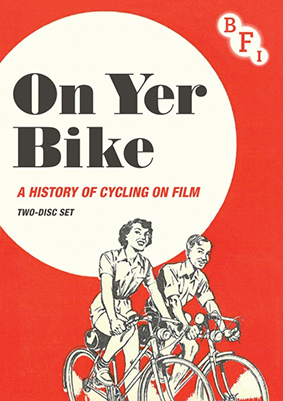 On Yer Bike (1899-1983):
This wonderful 2-DVD collection, containing 29 short dramas, animations, adverts and newsreel items from the BFI National Archive, is a fascinating portrait of the British cycling experience.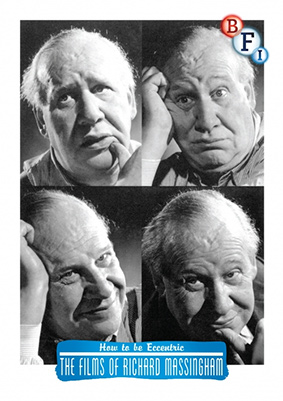 How To Be Eccentric: The Richard Massingham Collection (1933-1951):
Instantly recognisable to anyone who went to the cinema in Britain during the 1940s, Richard Massingham combined humour and information in these wonderful instructional films on a range of subjects from how to cross the road to the art of saving water at bath time. This DVD collection celebrates Massingham as one of British cinema's most interesting and enduring characters.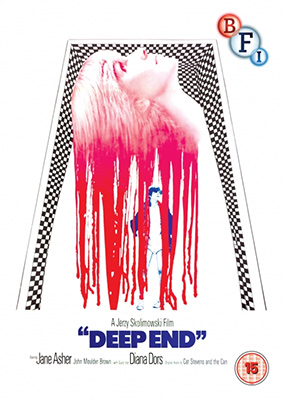 Britain on Film
The BFI celebrates great British cinema this summer and the famous faces in front of and behind the camera, with the release of a number of feature films from the 1960s, 70s and 80s. Bizarre documentaries London in the Raw (1964) and Primitive London (1965) set out to reflect society's decay through a sideshow spectacle on 1960s London depravity, while The Pleasure Girls (1965) and The Party's Over (1965) look at the wild, and sometimes dark side of Swinging London. Here We Go Round the Mulberry Bush (1967) and Bronco Bullfrog (1969) explore the late-60s teenage experience, albeit from different but equally entertaining, perspectives, while Lunch Hour (1962) and Deep End (1970) focus on romantic obsession and the potential for relationships to take a wrong turn. Two classic 'kitchen sink' dramas, Saturday Night and Sunday Morning (1960) and Loneliness of the Long Distance Runner (1962) see angry young men rebel against the system, while the hilarious That Sinking Feeling (1979) finds somewhat less angry young men causing a drama by stealing kitchen sinks.