The BFI have today confirmed its Blu-ray and DVD release line-up for April to June 2016, led by box set collections of the work of seminal British director Alan Clarke. In conjunction with a major retrospective at BFI Southbank, these Blu-ray and DVD releases complete a BFI-wide project to make Clarke's entire legacy available. The full run-down is as follows.
Two six-disc DVD box sets, Alan Clarke at the BBC, Volume 1: Dissent (1969-77) and Alan Clarke at the BBC, Volume 2: Disruption (1978-1989), chart two decades of the director's work, including such acclaimed productions as Scum, Penda's Fen and Elephant, while a limited edition 13-disc Blu-ray box set, Dissent & Disruption: Alan Clarke at the BBC (1969-1989), will contain all of Clarke's surviving BBC productions as well as an exclusive bonus DVD of his late-60s Half Hour Story episodes – two of which were previously thought lost.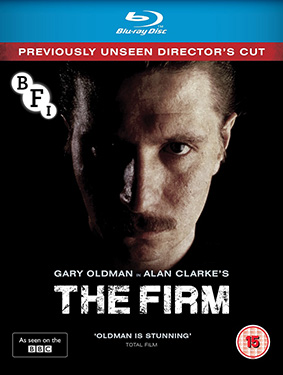 Clarke's controversial drama The Firm (1989), which cemented Gary Oldman's reputation as one of the UK's most gifted actors, will also be released in standalone Blu-ray and DVD editions. Remastered in High Definition for the very first time, it will be presented in two variants: the original broadcast version and the newly discovered Director's Cut.
Also released in standalone Blu-ray and DVD editions will be Clarke's extraordinary adaptation of David Rudkin's remarkable Penda's Fen. Never before released on any home video format, it follows BFI Southbank's season of Rudkin's extraordinary TV plays taking place this month.
The date for all the Alan Clarke releases will be 23rd May 2016.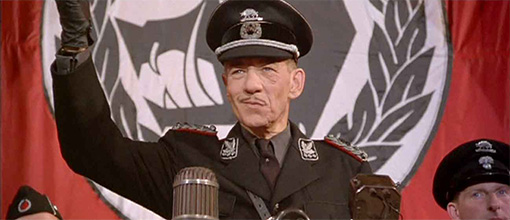 During March–May the BFI will also mark the 400th anniversary of William Shakespeare's death with a two-month season of adaptations at BFI Southbank. Accompanying the season is the Dual Format Edition (DFE) release of Richard III (1995), starring Sir Ian McKellen in the title role. Accompanied by a star-studded cast, including Kristin Scott Thomas, Dominic West and Dame Maggie Smith, Shakespeare's classic play about King Richard's Machiavellian rise to power is updated through its 1930s setting.
Release date: 20th June 2016.

20 June will also see the release of Mark Cousins' dreamlike evocation of his home town, I Am Belfast (2015). Beautifully shot by Christopher Doyle (In the Mood for Love, Rabbit-Proof Fence) and featuring an powerful score by David Holmes ('71, Hunger, Out of Sight, Ocean's Eleven), the DFE follows a BFI Distribution theatrical release in April.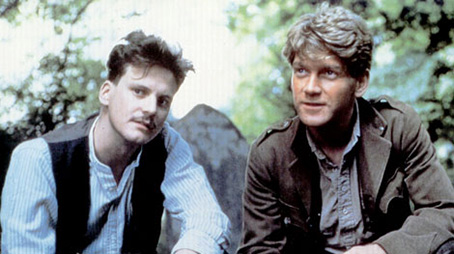 This summer the BFI's Britain on Film project moves from the city to the countryside, with the release of A Month in the Country (1987). Adapted from J.L. Carr's Booker Prize-nominated novel, A Month in the Country is set in the summer of the 1920s in rural Yorkshire and follows the story of two destitute World War I veterans struggling to adapt to post-war life. Neglected after its initial 1987 release, this much-sought after title features a strong British cast, including Colin Firth (in his first lead role), Kenneth Branagh (making his big screen debut), Natasha Richardson, Patrick Malahide and Jim Carter, as well as a notable score by Howard Blake (The Snowman, The Avengers).
Release date: 20th June 2016.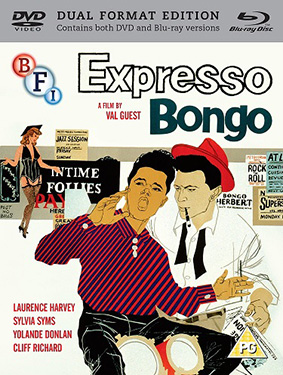 Next up on the packed roster we exchange the tranquillity of the countryside for the buzz of Soho and usher in the return of the Flipside with Beat Girl (1959) and Expresso Bongo (1959). Portraying a rebellious teen's efforts to embarrass her father and his new Parisian wife, Beat Girl boasts a stellar British cast, including Christopher Lee, Oliver Reed, Shirley Anne Field, Adam Faith and Gillian Hills, and features composer John Barry's first ever film commission. Val Guest's London-shot Brit classic Expresso Bongo is a sharp satire on the music industry, which acted as a launch pad for the career of the film's star – a young Cliff Richard. Both films have been remastered from original negatives and will be presented in the longest versions available.
Release date: 18th April 2016.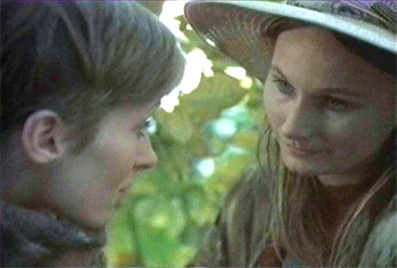 Last but not least is a title which has been rescued from the BFI's 'Most Wanted' list (the record of important British feature films that are considered lost) after the recent discovery of the original negative: José Ramón Larraz's dark and disturbing Symptoms (1974). Britain's official Palme d'Or entry at the 1974 Cannes Film Festival, the film was given the briefest of theatrical releases, but aside from a screening on British television in the early 80s it disappeared into obscurity. The BFI's Flipside release presents the film in a stunning new restoration along with a wealth of essential extra features, including new interviews with its stars Angela Pleasance and Lorna Heilbron, and is being produced in collaboration with the great US label Mondo Macabro.
Release date: 18th April 2016.