The Criterion Collection and Sony Pictures Home Entertainment have announced three titles to be released on Blu-ray in the UK in May. All arriving in high definition on region B Blu-ray, the series will include the down-and-dirty directorial debut of former clean-cut teen start Dennis Hopper, Easy Rider, which heralded the arrival of a new anti-mainstream voice in film. Humphrey Bogart stars alongside femme fetale Gloria Grahame in a tale of tinseltown murder in classic Noir In a Lonely Place. Finally, Michaelangelo Antonioni's iconic masterwork L'Avventura, a controversial international sensation on its release in 1960.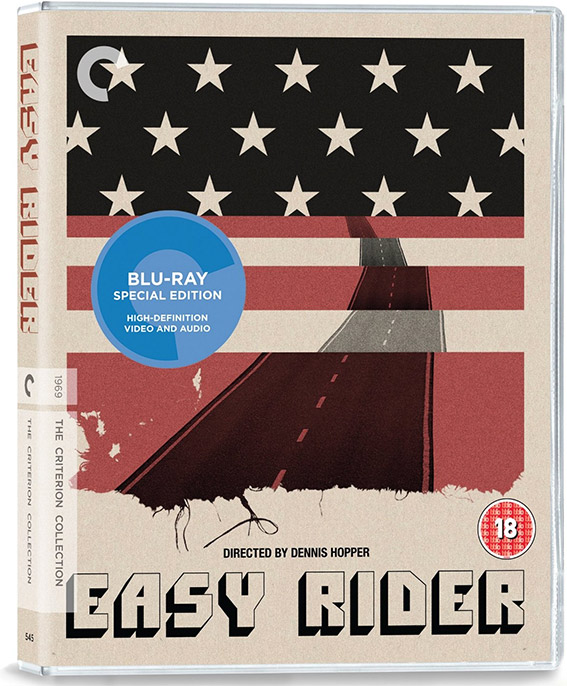 Easy Rider (1969)
Release date: 9th May 2016
This is the definitive counterculture blockbuster. The down-and-dirty directorial debut of former clean-cut teen star Dennis Hopper, Easy Rider heralded the arrival of a new voice in film, one pitched angrily against the mainstream. After the film's cross-country journey – with its radical, New Wave–style editing, outsider-rock soundtrack, revelatory performance by a young Jack Nicholson, and explosive ending – the American road trip would never be the same.
Disc features:
Restored high-definition digital transfer, supervised by director of photography László Kovács, with uncompressed monaural soundtrack on the Blu-ray

Alternate 2.0 and 5.1 surround soundtracks, presented in DTS-HD Master Audio

Two audio commentaries, one from 2009, featuring actor-director-writer Dennis Hopper, and the other from 1995, featuring Hopper, actor-writer Peter Fonda, and production manager Paul Lewis

Born to Be Wild (1995) and Easy Rider: Shaking the Cage (1999), documentaries about the making and history of the film

Television excerpts showing Hopper and Fonda at the Cannes Film Festival in 1969

Interview from 2010 with BBS Productions cofounder Steve Blauner

Theatrical trailers

An essay by film critic Matt Zoller Seitz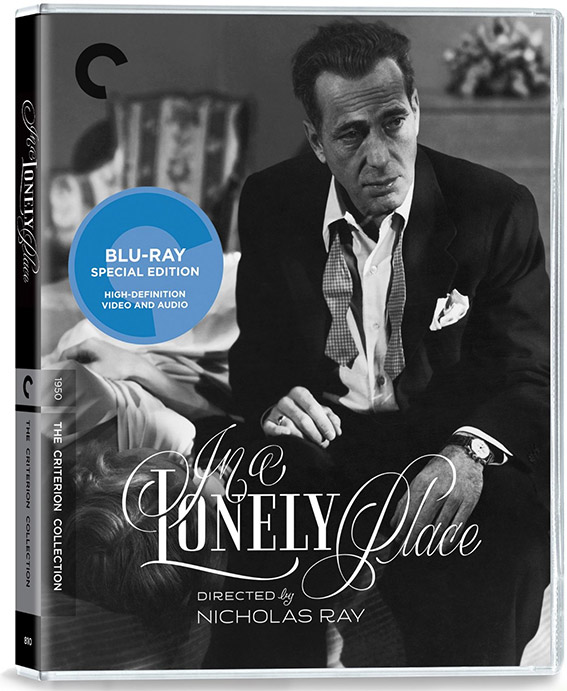 In a Lonely Place (1950)
Release date: 16th May 2016
When a gifted but washed-up screenwriter with a hair-trigger temper – Humphrey Bogart, in a revelatory, vulnerable performance – becomes the prime suspect in a brutal Tinseltown murder, the only person who can supply an alibi for him is a seductive neighbor (Gloria Grahame) with her own troubled past. The emotionally charged In a Lonely Place, freely adapted from a Dorothy B. Hughes thriller, is a brilliant, turbulent mix of suspenseful noir and devastating melodrama, fueled by powerhouse performances. An uncompromising tale of two people desperate to love yet struggling with their demons and each other, this is one of the greatest films of the 1950s, and a benchmark in the career of the classic Hollywood auteur Nicholas Ray.
Disc contents:
New 2K digital restoration, with uncompressed monaural soundtrack

New audio commentary featuring film scholar Dana Polan

I'm a Stranger Here Myself, a 1975 documentary about director Nicholas Ray, slightly condensed for this release

New interview with biographer Vincent Curcio about actor Gloria Grahame

Piece from 2002 featuring filmmaker Curtis Hanson

Radio adaptation from 1948 of the original Dorothy B. Hughes novel, broadcast on the program Suspense

Trailer

An essay by critic Imogen Sara Smith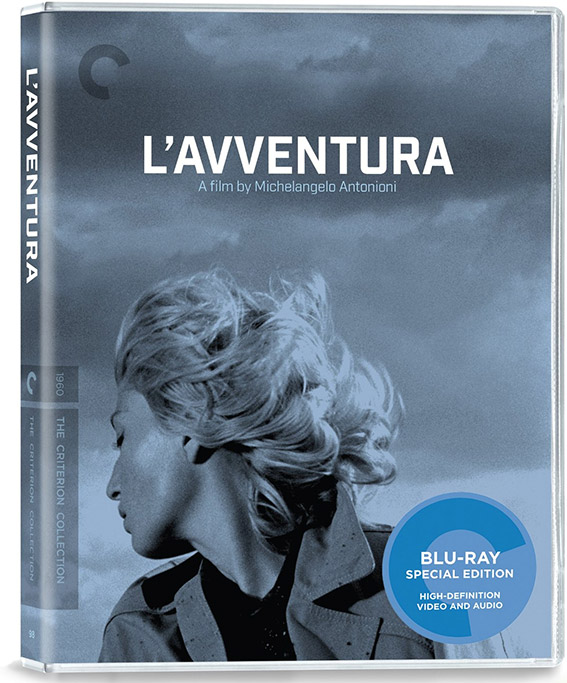 L'Avventura (1960)
Release date: 30th May 2016
Michelangelo Antonioni invented a new film grammar with this masterwork. An iconic piece of challenging 1960s cinema and a gripping narrative on its own terms, L'avventura concerns the enigmatic disappearance of a young woman during a yachting trip off the coast of Sicily, and the search taken up by her disaffected lover (Gabriele Ferzetti) and best friend (Monica Vitti, in her breakout role). Antonioni's controversial international sensation is a gorgeously shot tale of modern ennui and spiritual isolation.
Disc contents:
New 4K digital restoration, with uncompressed monaural soundtrack

Audio commentary featuring film historian Gene Youngblood

Olivier Assayas on L'avventura, an analysis of the film in three parts

Antonioni: Documents and Testimonials, a fifty-eight-minute documentary by Gianfranco Mingozzi from 1966

Writings by director Michelangelo Antonioni, read by actor Jack Nicholson, plus Nicholson's personal recollections of the director

Trailer

New English subtitle translation

An essay by critic Geoffrey Nowell-Smith, Antonioni's statements about the film after its 1960 Cannes Film Festival premiere, and an open letter distributed at the festival