Today Arrow Video announced via its Twitter feed two new titles to be released in August as part of the Arrow Academy label: The Early Works of Rainer Werner Fassbinder and Fritz Lang's Hangmen Also Die!.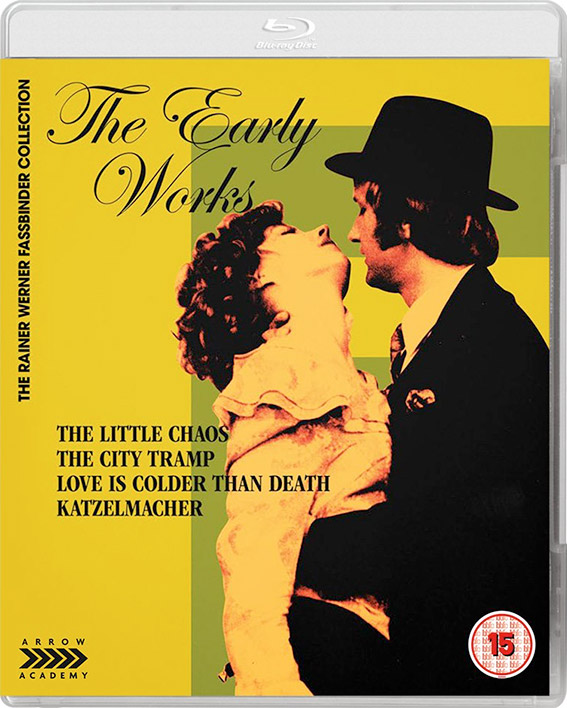 The Early Works of Rainer Werner Fassbinder | 15 August 2016 | Blu-ray RRP £17.99
The Early Works of Rainer Werner Fassbinder brings together all of the German director's surviving works from the 1960s plus a documentary portrait examining his earliest days as a filmmaker.
In the two short films, The City Tramp and The Little Chaos (heavily influenced by Jean-Luc Godard's Bande à part), we find Fassbinder in search of an identity. In the two features, Love is Colder Than Death and Katzelmacher, he begins to discover it.
Dedicated to Claude Chabrol, Éric Rohmer, Jean-Marie Straub and the main characters from Spaghetti Western A Bullet for the General, Love is Colder Than Death is a playful crime picture, heavily indebted to the nouvelle vague. Katzelmacher is more in line with Fassbinder's stage efforts, a character study and mini-melodrama in which the dynamic between a group of friends is radically altered by the arrival of an immigrant worker.
Special Edition contents:
Brand new 4K restoration of the films from original camera negatives
High Definition Blu-ray (1080p) presentations
Original uncompressed PCM mono audio
Optional English subtitles
Two early short films by Rainer Werner Fassbinder from 1966, The Little Chaos and The City Tramp
Newly-filmed interview with actor Ulli Lommel on Love is Colder Than Death
End of the Commune?, Joachim von Mengershausen's 1970 documentary portrait of Fassbinder and his troupe including rare footage of his actors rehearsing and Love is Colder Than Death's premiere at the 1969 Berlin Film Festival
Original theatrical trailer for Katzelmacher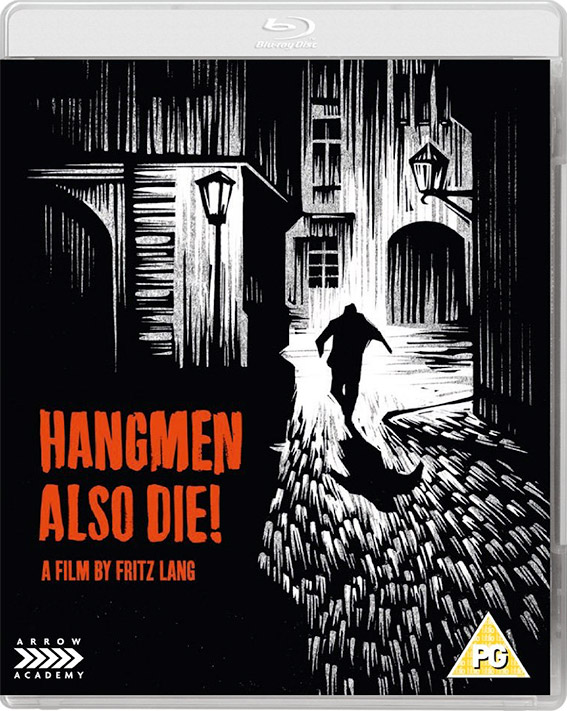 Hangmen Also Die! | 29th August 2016 | Dual format RRP £19.99
At the height of the Nazi occupation of Czechoslovakia, four German exiles in Hollywood – director Fritz Lang, playwright Bertolt Brecht (earning his only US credit), composer Hanns Eisler and actor Hans Heinrich von Twardowski – pooled their talents to create Hangmen Also Die!, a remarkable film about the Czech resistance.
Twardowski plays Reinhard Heydrich, an SS Obergruppenführer and the 'Reich-Protector' of Czechoslovakia, known alternately as 'The Hangman' and 'The Butcher of Prague'. When he is assassinated by a surgeon (played by Brian Donlevy), the city is locked down and the doctor must rely on the help of the resistance to evade capture.
Shot by the great James Wong Howe (Sweet Smell of Success, Seconds), Hangmen Also Die! Is a gripping blend of war picture, film noir and political thriller.
Special Edition contents:
2K restoration from original film materials of the full-length uncensored version

High Definition (1080p) and Standard Definition DVD presentations

Optional English subtitles for the deaf and hard-of-hearing

Audio commentary by film historian Richard Peña

Story of a Hangman: Robert Gerwarth on Reinhard Heydrich, an interview with the author of Hitler's Hangman: The Life of Heydrich

Newsreel footage

Restoration comparison

Trailer

Reversible sleeve featuring original and newly commissioned artwork by Vladimir Zimakov

First pressing only: Fully illustrated collector's booklet containing new writing by Gerd Gemunden, author of Continental Strangers: German Exile Cinema, 1933-1951