Eureka Entertainment have announced the release of Paths of Glory, Stanley Kubrick's First World War masterpiece starring Kirk Douglas, as part of the Masters of Cinema Series on Blu-ray for the first time in the UK in September.
A shattering masterpiece by one of the medium's greatest artists, Stanley Kubrick's Paths of Glory announced the definitive arrival of a towering figure in cinema.
In the French front lines of World War I, after giving the order for an impossible and disastrous mission to capture a nearby stronghold, the upper ranks move to save face by having three randomly selected soldiers held and tried for cowardice under pain of death. Their leader, Colonel Dax (a powerhouse performance by Kirk Douglas) a former lawyer in civilian life, handles their defence against overwhelming odds.
A stylistically astonishing, emotionally overwhelming anti-war drama, Paths of Glory is one of the screen's most brilliant condemnations of the power structures guiding warfare.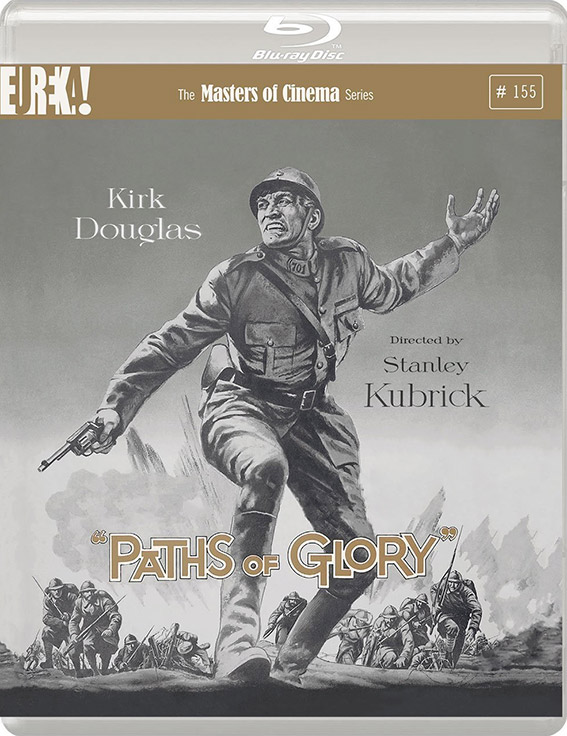 Paths of Glory will be released on UK Blu-ray for the first time on 19th September 2016 by Eureka Entertainment as part of the Masters of Cinema series at the RRP of £19.99.
Special features:
New feature-length commentary by film scholar Adrian Martin

New video interview with Kubrick scholar Peter Kramer

New video interview with filmmaker Richard Ayoade

New video interview with critic and author Richard Combs

Original theatrical trailer

Isolated music & effects track

36-page booklet featuring a new essay by Glenn Kenny, an interview with Kubrick, and rare archival imagery