The Criterion Collection and Sony Pictures Home Entertainment have announced the titles they will be releasing in September. All arriving in high definition region B Blu-ray format, the series includes, on 5th September, Hiroshi Inagaki's The Samurai Trilogy, featuring 3 films that together form the sweeping saga of the life of legendary seventeenth-century swordsman Musahi Miyamoto. On 26th Septernber, The Criterion Collection switches genres from Samurai epic action and romance to horror with one of the defining films of the horror genre, Cat People (1942). The first of the horror films produced by Val Lewton for RKO Pictures, Cat People redefined the genre by leaving its most frightening terrors to its audience's imagination.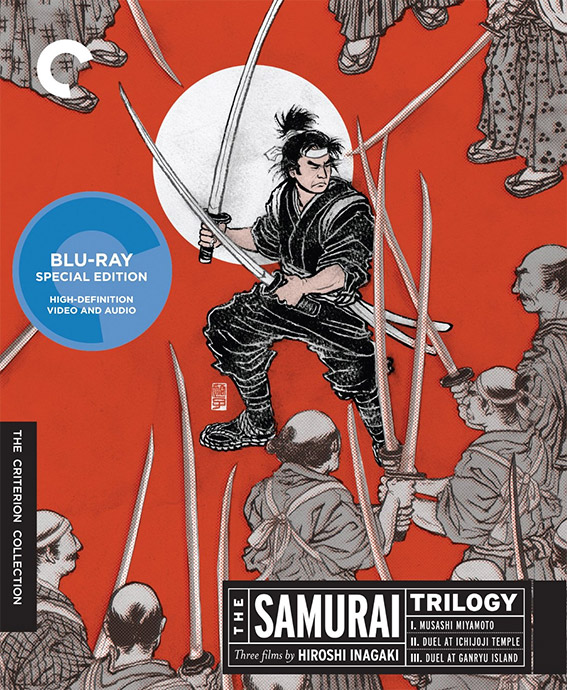 The Samurai Trilogy | 5th September 2016
The Samurai Trilogy, directed by Hiroshi Inagaki and starring the inimitable Toshiro Mifune, was one of Japan's most successful exports of the 1950s, a rousing, emotionally gripping tale of combat and self-discovery. Based on a novel that's often called Japan's Gone with the Wind, this sweeping saga fictionalizes the life of the legendary seventeenth-century swordsman (and writer and artist) Musashi Miyamoto, following him on his path from unruly youth to enlightened warrior. With these three films – 1954's Oscar-winning Musashi Miyamoto, 1955's Duel at Ichijoji Temple, and 1956's Duel at Ganryu Island – Inagaki created a passionate epic that's equal parts tender love story and bloody action.
Special Edition features:
New high-definition digital restorations of all three films, with uncompressed monaural soundtracks

New interviews with translator and historian William Scott Wilson about the real-life Musashi Miyamoto, the inspiration for the hero of the films

Trailers

New English subtitle translations

A booklet featuring new essays by film historian Stephen Prince and Wilson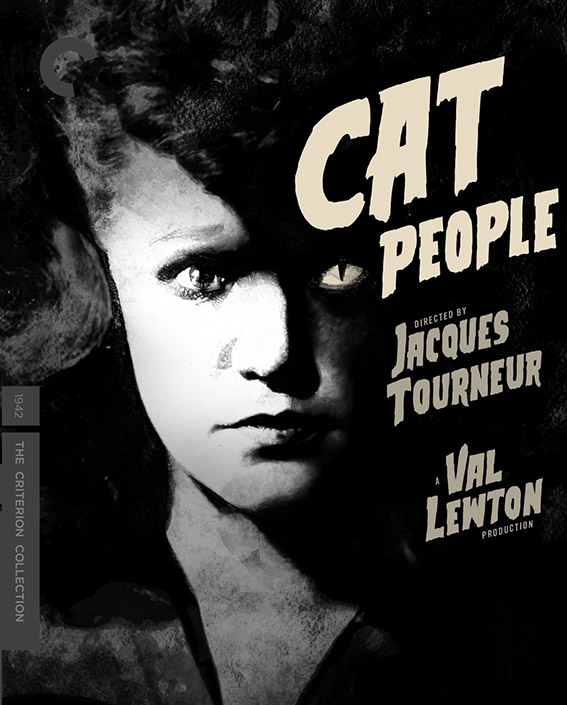 Cat People | 26th September 2016
The first of the horror films producer Val Lewton made for RKO Pictures redefined the genre by leaving its most frightening terrors to its audience's imagination. Simone Simon stars as a Serbian émigré in Manhattan who believes that, because of an ancient curse, any physical intimacy with the man she loves (Kent Smith) will turn her into a feline predator. Lewton, a consummate producer-auteur who oversaw every aspect of his projects, found an ideal director in Jacques Tourneur, a chiaroscuro stylist adept at keeping viewers off-kilter with startling compositions and psychological innuendo. Together, they eschewed the canned effects of earlier monster movies in favor of shocking with subtle shadows and creative audio cues. One of the studio's most successful movies of the 1940s, Cat People raised the creature feature to new heights of sophistication and mystery.
Special Edition features:
New, restored 2K digital transfer, with uncompressed monaural soundtrack

Audio commentary from 2005 featuring film historian Gregory Mank, with excerpts from an audio interview with actor Simone Simon

Val Lewton: The Man in the Shadows, a 2008 feature-length documentary that explores the life and career of the legendary Hollywood producer

Interview with director Jacques Tourneur from 1977

New interview with cinematographer John Bailey about the look of the film

Trailer

An essay by critic Geoffrey O'Brien