Eureka Entertainment have announced the release of the Kes, Ken Loach's quintessential 1969 portrait of working-class Northern England and his most beloved and influential film, as part of the Masters of Cinema Series in a definitive Blu-ray special edition in November.
One of the most beloved and iconic British films of all time (voted in the top 10 of all time by the British Film Institute), Ken Loach's breakthrough cinematic feature Kes is a cornerstone of naturalistic filmmaking whose influence is felt up to the present day.
Portraying with remarkable detail and empathy the day-to-day existence of a working-class 15-year-old boy in Barnsley (an unforgettable performance by David Bradley), and the profound change that the rearing of a kestrel brings to his otherwise troubled home life, Kes has enchanted generations of viewers since its release.
A rich, gently poetic work, filled with Loach's trademark respect for his characters and astonishing skill at eliciting performances, including a memorable gem of a role for the lovely Brian Glover.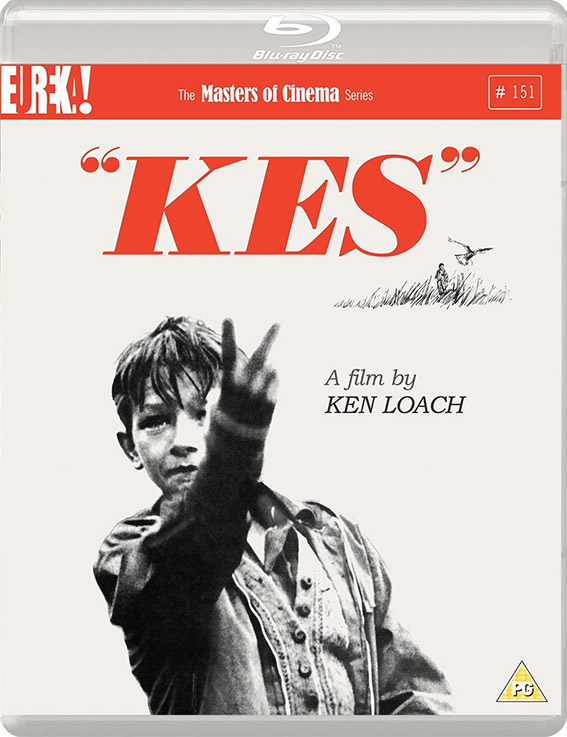 Kes will make its UK Blu-ray debut on 7th November 2016 by Eureka Entertainment as part of the Masters of Cinema series at the RRP of £19.99.
Blu-ray contents:
Beautiful high-definition restoration, supervised by Ken Loach and director of photography Chris Menges

Uncompressed PCM audio

Original British soundtrack and international, partially dubbed soundtrack

Original theatrical trailer

New and archival interviews with cast and crew

A booklet featuring new writing on the film and archival material
Here'sa brand new Masters of Cinema trailer: