On Friday (we almost missed this due to our own email clumsiness) the BFI announced a typically exciting line-up of DVD and Blu-ray releases for January – March 2017. This includes worldwide Blu-ray premieres of two films from the legendary director Martin Scorsese, new restorations of Chaplin shorts, plus important world cinema rediscoveries.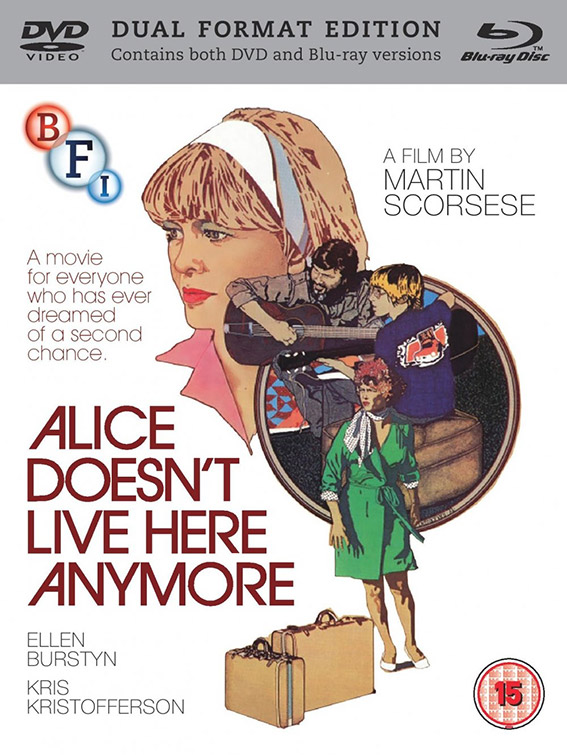 As part of the BFI's major Martin Scorsese retrospective that is taking place during early 2017, March will see the release of Dual Format Editions of Who's That Knocking at My Door and Alice Doesn't Live Here Anymore. This will be the first time that either film has been made available on Blu-ray anywhere in the world.
In January, Victor Erice's (Spirit of the Beehive) magical El Sur will be released on DVD/Blu-ray. Acclaimed as 'Perfection' by Little White Lies on its recent theatrical release, and considered by the award-winning director Pedro Almodóvar as one of the greatest Spanish films of all time, this will be the first time it has been available on any home entertainment format in the UK. January also sees the release of new restorations of Charlie Chaplin's legendary Essanay Comedies, available as separate 2-disc DVD and Blu-ray collections.
February will see the re-scheduled release of the Dual Format Edition of Neil Jordan's Oscar-winning The Crying Game, along with a Dual Format Edition of Isaac Julien's controversial Frantz Fanon: Black Skin White Mask. We'll also be releasing the epic Chinese melodrama The Spring River Flows East, recently restored by the Chinese Film Archive, on DVD.
As well as the new Scorsese titles, March sees the release of Lino Brocka: Two Films. Featuring recent restorations by the World Cinema Project of Manilla in the Claws of Light and Insiang, this 4-disc Dual Format collection will at last make the key works of the Philippines' greatest film director available in the UK.
Finally the BFI have announced that having tracked down an HD master of Charles Burnett's The Glass Shield, they will be able to release it as a Dual Format Edition rather than on DVD only. This means that the planned release date has been moved from November to January 2017.