April 2017 sees Arrow Academy bring even more Woody Allen to Blu-ray, with three of the auteur's most bewitching films arriving as stand-alone editions.
Crimes and Misdemeanours stars Allen as an idealistic filmmaker who's offered a tempting fee to shoot a flattering portrayal of his completely loathsome brother-in-law (Alan Alda). Meanwhile, Martin Landau's (nominated for an Oscar for his role here) is about to be exposed by his vengeful mistress (Anjelica Huston) and must choose whether to take the advice of his rabbi (Sam Waterston) or his more practical mobster brother (Jerry Orbach). Allen skillfully balances his characters' serious moral dilemmas with laugh-out-loud comedy as he explores how far people will go to protect their so-called integrity.
Also out in April is Alice, which was nominated for the Best Original Screenplay Oscar upon its original release. A return to Allen's rom-com roots, Alice takes a more fantastic approach as Mia Farrow's titular character must choose between a loveless marriage to her wealthy husband (William Hurt) and true love with an impoverished jazz musician (Joe Mantegna). When her acupuncturist gives her ancient herbs with supernatural powers, she finds her dilemmas are made even more complicated.
In Shadows and Fog, Allen pays homage to the German Expressionist filmmakers, making use of Carlo di Palma's gorgeous cinematography to illustrate the rich narrative. Allen plays Kleinmann, a coward recruited by a vigilante mob in search of a serial killer, who winds up involved with a circus troupe. One of the most star-studded films Allen has ever made, Shadows and Fog features performances by Kathy Bates, John Cusack, Mia Farrow, Jodie Foster, Julie Kavner, Madonna, John Malkovich, Donald Pleasence and Lily Tomlin.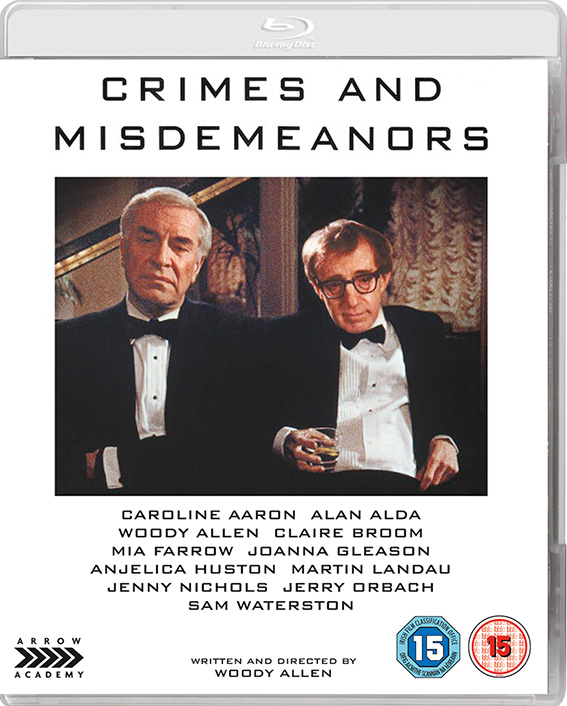 Crimes and Misdemeanours | Blu-ray | 3 April 2017
Described by the Los Angeles Times as "one of the watershed films of his career," Woody Allen's Crimes and Misdemeanours is a Dostoevskian masterpiece that knows just how far to bend the comedy so that it doesn't undermine the moral dilemmas at the heart of the film.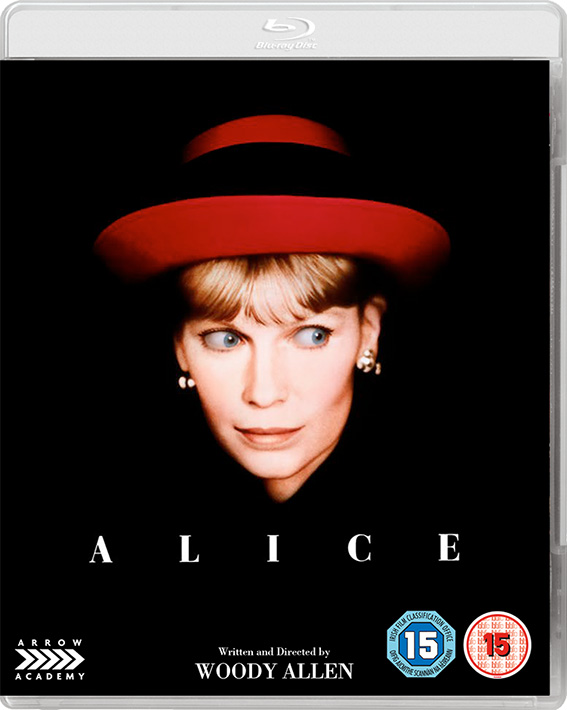 Alice | Blu-ray | 3 April 2017
A delightful return to the romantic-comedy territory that Woody Allen last explored in such classics as Annie Hall and Manhattan, Alice was also Oscar-nominated for Best Original Screenplay, but departs from the earlier films in its embrace of out-and-out fantasy to the point where it becomes a contemporary fairytale.
Alice Tate (Mia Farrow) is trapped in a loveless marriage to Doug (William Hurt), to the point where a chance encounter with handsome jazz musician Joe (Joe Mantegna) leaves her hopelessly conflicted. Seeking treatment for backache from a Chinese acupuncturist (Keye Luke), she confesses her feelings under hypnosis and comes away with some ancient herbs that possess mysterious and even supernatural powers. But will they solve Alice's dilemmas, or merely make them even more complicated? And can she really throw away all Doug's material wealth purely for love?
Gliding effortlessly from reality to daydream and from memory to magic, while exploring the intricate and unfathomable unity of human bonds, Alice was described by the New York Times as "hilarious and romantic, serious and exuberantly satiric".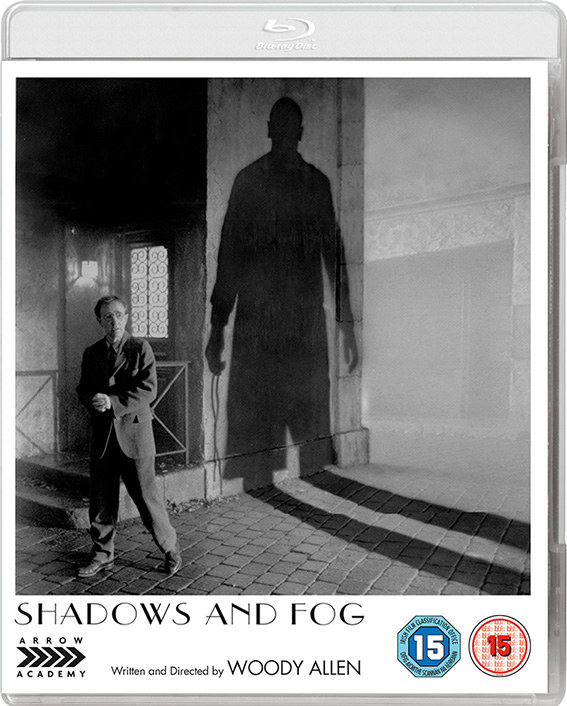 Shadows and Fog | Blu-ray | 3 April 2017
One of Woody Allen's strangest films, this studio-bound fantasy turned his Kafkaesque one-act play Death (1975) into a full-blown homage to German Expressionist filmmakers like Fritz Lang, F.W. Murnau and G.W. Pabst, brought to life by one of the starriest casts he ever assembled: Kathy Bates, John Cusack, Mia Farrow, Jodie Foster, Julie Kavner, Madonna, John Malkovich, Donald Pleasence and Lily Tomlin, plus Allen himself.
He plays the cowardly Kleinman, reluctantly recruited by a vigilante mob in search of a serial killer. When he finds himself involved with a troupe of circus performers whose sword-swallower Irmy (Farrow) and clown Paul (Malkovich) want to leave to start a family, Kleinman thinks that this is a welcome distraction – but the killer has other ideas...
Described by the New York Times as "a brazen, irrepressible original", Shadows and Fog is the most visually and narratively unpredictable of Allen's films. Carlo di Palma's dazzling cinematography makes full use of the title elements, but it's the richness of the multi-layered narrative, with its Shakespearean oscillation between burlesque comedy and poignant tragedy that really sticks in the mind.