Two time Palme d'Or winners Jean-Pierre and Luc Dardenne (Two Days One Night, Rosetta, The Child) continue their empathetic examinations of the compromises faced by everyday people in their tense, intriguing and psychologically complex new drama, The Unknown Girl [La fille inconnue].
Rising French actor Adèle Haenel (Love at First Fight) stars as Jenny Davin, a young doctor who refuses to open the door of her practice to a mysterious late-night caller. The next morning she learns that the caller was a girl who has been found dead, and that the police have no way to identify her. Shocked and guilt-stricken by the news, Jenny resolves to discover the name of the young girl so that she will not be buried anonymously – so that she doesn't disappear as if she had never lived...
Playing intelligently with the traits of traditional detective dramas, The Unknown Girl is another characteristically engaging social commentary from the Dardenne brothers - a morally astute and compelling investigation of personal responsibility, justice and guilt.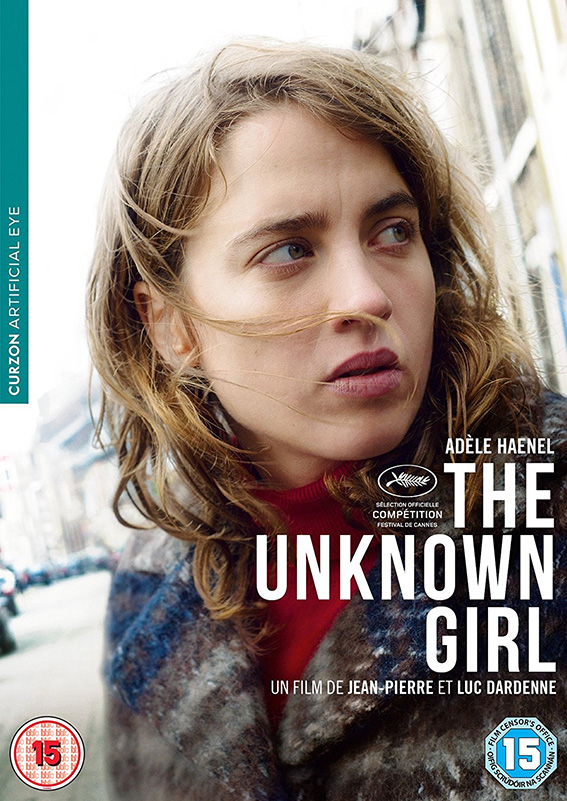 The Unknown Girl comes to UK Blu-ray and DVD on 6 February from Curzon Artificial Eye at the RRP of £19.99 for the Blu-ray and ££15.99 for the DVD.
No details have so far been confirmed about any special features.