CultFilms is set to release newly remastered versions of two world cinema classics from two of the world's finest filmmakers: Luchino Visconti's final film The Innocent [L'Innocente] and Vittorio De Sica's highly acclaimed masterpiece Umberto D. Both will make their debut on UK Blu-ray as well as DVD and digital release in April 2017, complete with brand new special features and distinctive collector's packaging.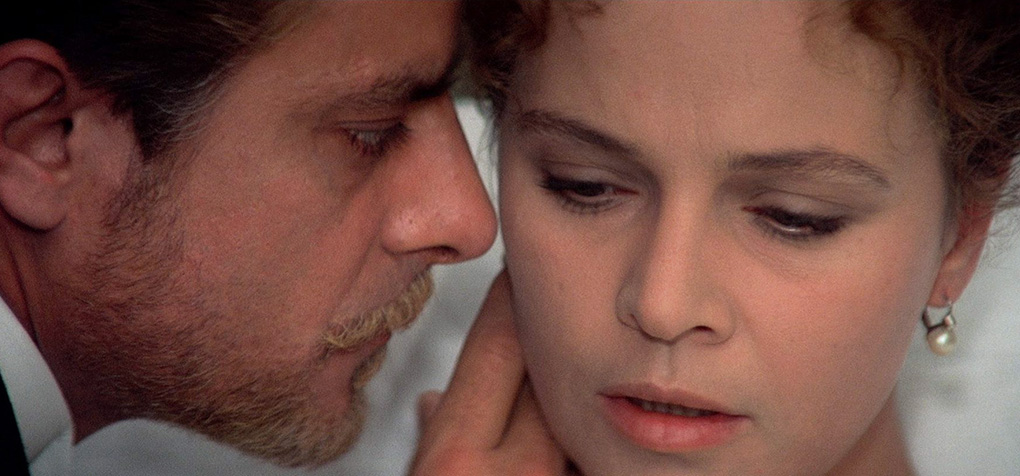 The Innocent
"Visconti's final film is also one of his best. Wondrously shot…it perfectly captures the splendour and decadence of 19th-century Italian society." – Sight and Sound
Visconti, the father of Neo Realism revisits the dramatic themes from his award winning The Leopard in his final work of art The Innocent. Set in the late 19th Century against an opulent backdrop of "fin-de-siècle" aristocratic decadence, the film is driven by a formidable performance from Giancarlo Giannini (Casino Royale and Quantum Of Solace), whose antihero displays hitherto uncharted monstrosity.
Tullio (Giannini), having left his wife for his latest mistress, is seized by jealous fury when he discovers that his wife has also taken a lover. Outraged by this unsuspected audacity, he will do everything to reconquer her...
Visconti's epoch-closing tour de force, with its acclaimed cinematography, is shown in its full glory with the first ever release in widescreen HD taken from restored materials. This impressive release of the director's last film, he died on its completion, features a previously unseen documentary, separate Italian audio and new improved subtitles and arrives on both Blu-ray and DVD formats, alongside a digital release on 10 April 2017 from CultFilms at the RRP of £15.99 for the DVD and £19.99 for the Blu-ray.
Special features:
Exclusive Documentary: A conversation with Renata Franceschi & Giorgio Treves, who worked closely with Luchino Visconti during the making of this film and remained his friends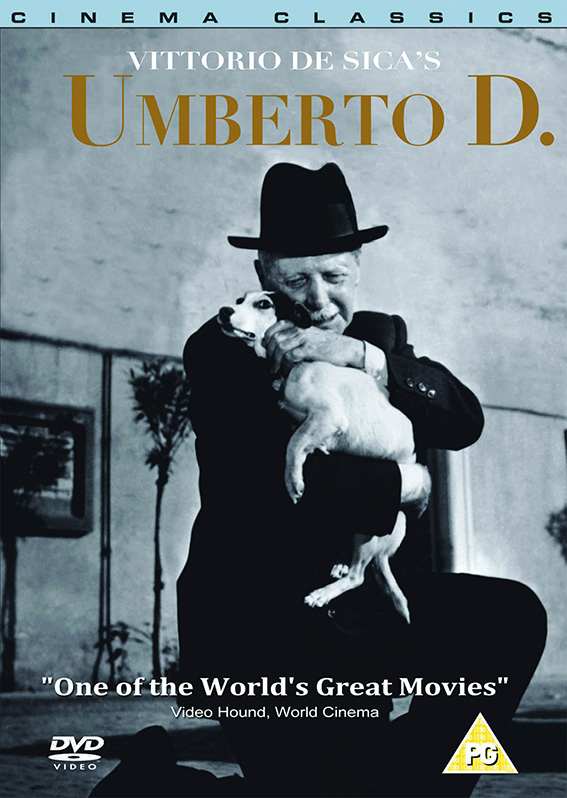 Umberto D
"The best of the Italian neorealist films." – Roger Ebert
A heartfelt portrait of an impoverished retired civil servant, played with aplomb by the perfectly cast Carlo Battisti in his first acting role, who lives in a rented room in post war Rome with only his beloved dog and a teenage housemaid as companions. Faced with eviction when he can't keep up with his rent, the old man struggles to make ends meet and maintain his dignity, but his growing despair leads him to contemplate suicide.
Written by De Sica's long-standing collaborator, Cesare Zavattini, Umberto D's depiction of poverty, old age and loneliness – far from being a recipe for bleakness – is bursting with life affirming qualities.
Umberto D surpasses even Bicycle Thieves in many critics' opinions, and has been acknowledged as one of the greatest films of all-time. It arrives in stunning HD on Blu-ray as well as DVD and digital release on 24 April 2017 from CultFilms at the RRP of £15.99 for the DVD and £19.99 for the Blu-ray.
Special features:
Exclusive Documentary: "Vittorio D" A tribute to multi-awarded maestro filmmaker De Sica, a milestone of cinema history. With contributions from Clint Eastwood, Woody Allen, Mike Leigh, Ken Loach etc.