Here is some advance notice on the BFI's Blu-ray/DVD releases for June, which include a new Flipside rarity, a US indie classic and the latest film from Mark Cousins.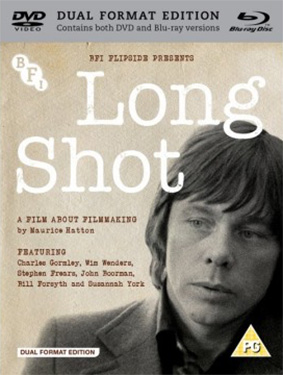 Rarely seen in the last 40 years, the next BFI Flipside title marks the release of an important and funny slice of Scottish cinema. Maurice Hatton's Long Shot (1978) was filmed around the 1977 Edinburgh Film Festival and is a deadpan satire about the trials and tribulations of British independent filmmaking. It stars Charles Gormley and there are terrific cameos from Wim Wenders, Susannah York, Stephen Frears, Alan Bennett and John Boorman. As with all Flipside releases, it will be packed with contextualising extra features.
As well as receiving a theatrical re-release on 2 June, Julie Dash's influential Daughters of the Dust (1991) – one of the main creative inspirations for the historical imagery in Beyoncé's recent celebrated visual album Lemonade – will be released in a Dual Format Edition at the end of the month. This new restoration will mark the first time the film has been available on either DVD or Blu-ray in the UK.
Mark Cousins' first dramatic feature, Stockholm My Love, will be available to buy on DVD/Blu-ray shortly after its theatrical release on 16 June. In her first acting role, Neneh Cherry stars as an architect wandering around the Swedish capital, trying to come to terms with a traumatic event that still haunts her. Neneh also performs five new songs on the soundtrack. The film premiered at last year's BFI London Film Festival, and sees Mark again collaborating with acclaimed cinematographer Christopher Doyle.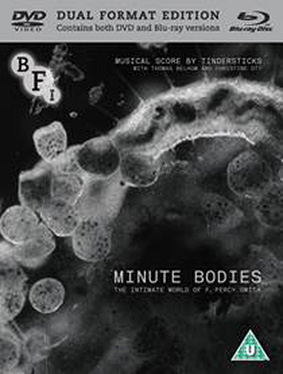 The other June release is the previously announced Minute Bodies: The Intimate World of F. Percy Smith, Stuart Staples' film combining astonishing nature footage – shot by the pioneering filmmaker F. Percy Smith and preserved in the BFI National Archive – with a new soundtrack by Stuart's band, tindersticks.
Minute Bodies is released on 12 June. Long Shot, Daughters of the Dust and Stockholm My Love are all released on 26 June.