Studiocanal has announced that a newly restored 4K version of Rainer Werner Fassbinder's 1981 drama, Lola, will be released on DVD, BD and EST on 3 July 2017. A boxset of Fassbinder's films will also be released by Studiocanal on 23 October 2017.
Rainer Werner Fassbinder, the notorious 'enfant terrible' of the German New Wave won much renown as a radical and innovative writer-director before his untimely death at 37 and was, arguably, post-war Germany's greatest filmmaker. As prolific as he was controversial (his first 10 features were made in less than two years), Fassbinder is much admired by current American indie filmmakers such as Todd Haynes and Richard Linklater and is enjoying a long overdue revival and reappraisal thanks to a recent in depth retrospective from the BFI.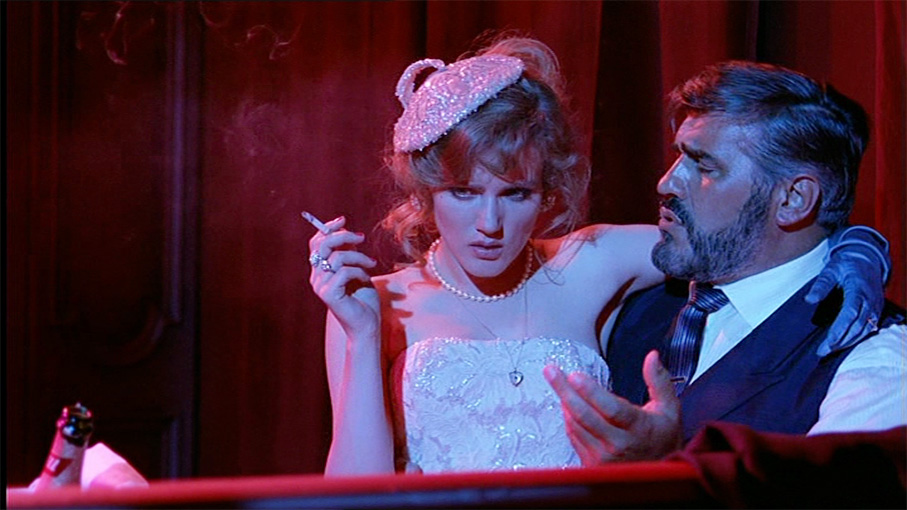 Set in a small West German town in 1957, a booming economy is generating a new sense of optimism. In the town brothel, "Villa Fink," Lola (Barbara Sukowa – Berlin Alexanderplatz, Romance and Cigarettes), a young high-class prostitute with a zest for life, is the star of the show. Her favourite client is the influential developer Schuckert (Mario Adorf – The Tin Drum), who enjoys spending time at Villa Fink with city officials important to his construction business. When von Bohm (Armin Mueller-Stahl – The Game, Angels & Demons), an upright, energetic building commissioner with a liberal, social-democratic outlook, arrives in the town, he falls in love with Lola without being aware where she works by night. Although he is shocked when he learns of her true identity, he nevertheless marries her. As a result, Lola gains a husband and Schuckert is awarded a new building contract. Ultimately neither Lola, von Bohm or Schuckert are really concerned with what has happened in the past or the morality of their decisions – the main thing is that they get what they want.
Lola marks the third part of Fassbinder's BRD Trilogy alongside 1979's The Marriage of Maria Braun (BRD 1) and Veronika Voss (BRD 2) released in 1982. Lola is loosely based on Josef von Sternberg's The Blue Angel (1930) and its source novel, 'Professor Unrat' by Heinrich Mann. The three-letter acronym "BRD" stands for Bundesrepublik Deutschland, the official name of West Germany and of the united contemporary Germany, and represents Fassbinder's attempt to create an overall picture of West Germany at the time.
Lola will be released on UK Blu-ray, DVD & EST on 3 July 2017 by Studiocanal at a yet to be confirmed RRP.
Special features:
NEW Interview with Barbara

 Sukowa

NEW Interview with Juliane Lorenz – Editor and head of the Fassbinder Foundation
Trailer