Eureka Entertainment have announced the release Der müde Tod (aka Destiny), Fritz Lang's visually ambitious, cinematic allegory starring Lil Dagover and Bernhard Goetzke, as part of the Masters of Cinema Series in a definitive Dual Format (Blu-ray & DVD) edition on 17 July 2017 at the RRP of £19.99.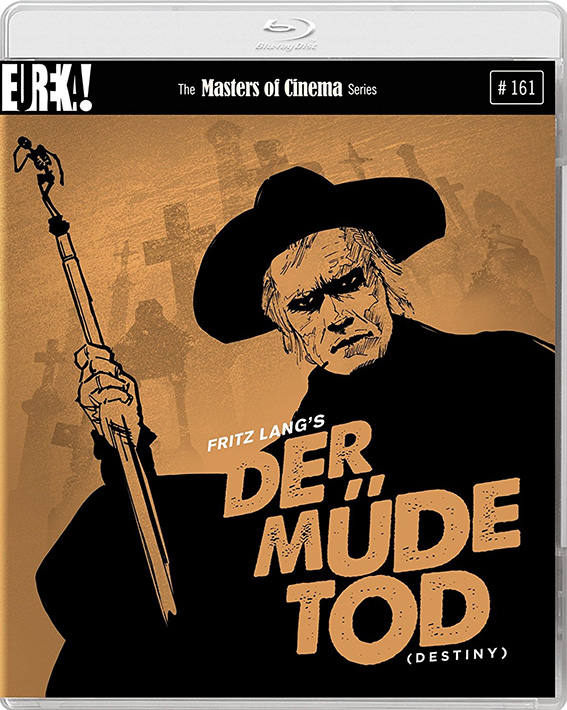 Before directing numerous genre defining masterpieces such as Metropolis, M, and Spione, Fritz Lang was already defying cinematic conventions with Der müde Tod (literally, The Weary Death).
A young woman (Lil Dagover) confronts the personification of Death (Bernhard Goetzke), in an effort to save the life of her fiancé (Walter Janssen). Death weaves three romantic tragedies and offers to unite the girl with her lover, if she can prevent the death of the lovers in at least one of the episodes. Thus begin three exotic scenarios of ill-fated love, in which the woman must somehow reverse the course of destiny: Persia, Quattrocento Venice, and a fancifully rendered ancient China.
Rich in expressionist imagery and featuring innovative special effects work, Der müde Tod has often been overlooked amongst Lang's early work, but has been hugely influential, with directors such as Alfred Hitchcock and Luis Buñuel citing it as a direct influence on their work.
Dual Format features:
High definition presentation from the superb 2K restoration
Original German intertitles with optional English subtitles
Score by Cornelius Schwehr, performed by the Berlin Radio Symphony Orchestra under the direction of conductor Frank Strobel
Feature length audio commentary by film critic Tim Lucas
A new video essay by David Cairns
44-page booklet featuring a new essay by Philip Kemp and a 1921 review of the film