Studiocanal has announced that the Oscar-nominated and highly acclaimed The Red Turtle – a deeply moving and uplifting story about the power of the human spirit – arrives on Digital Download, DVD and Double Play (Blu-ray and DVD) in September.
Studio Ghibli's first international co-production from Oscar-winning director Michael Dudok de Wit (Father and Daughter), The Red Turtle recounts the milestones in the life of a human being through the story of a man shipwrecked on a tropical island inhabited by turtles, crabs and birds.
Bringing together the creative powers of Japan's most beloved animation studio and the gentle sensibility of Dudok de Wit's storytelling, the film is brought to life by Prima Linea's stellar animation team, helmed by Disney veteran Jean-Christophe Lie (Zarafa, Tarzan, Hercules) and the beautiful, dialogue-free screenplay by award-winning French writer and director Pascale Ferran (Lady Chatterley, Bird People).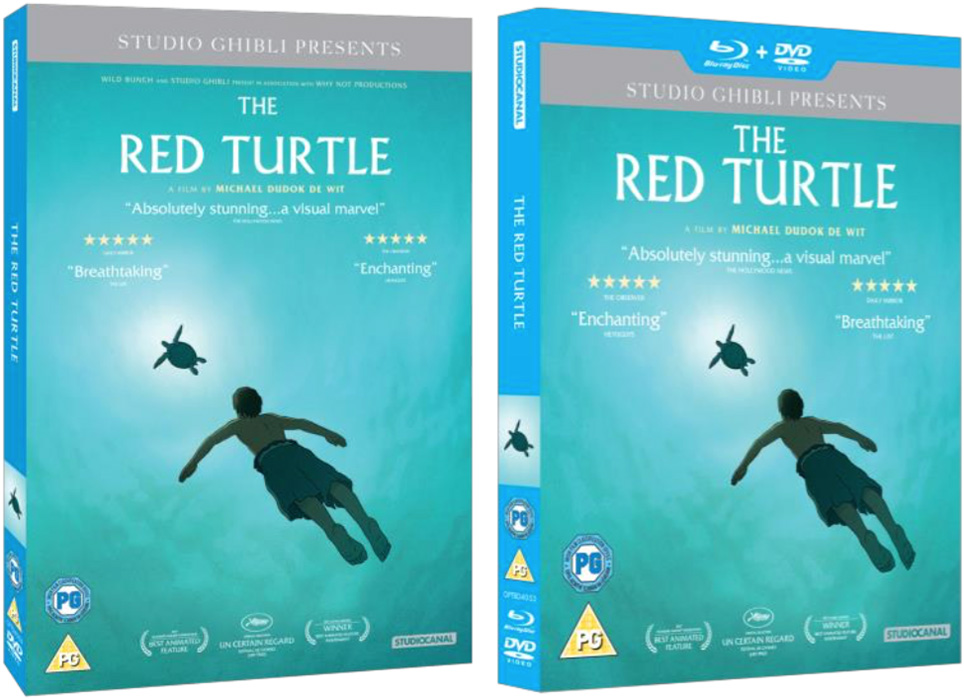 The Red Turtle will be released in the UK on Digital Download on 18 September 2017, and DVD and Double Play (that's Studiocanal's name for a dual format release) on 25 September 2017 at a yet to be confirmed RRP.
Special features:
The Secrets of the Red Turtle featurette