Eureka Entertainment are to release Lubitsch in Berlin, a six-film box set of invaluable films by Germany's first great director, as part of The Masters of Cinema Series in a definitive Blu-ray edition in September.
Before he arrived in Hollywood to leave his indelible (and inimitable) mark on timeless comedies like Trouble in Paradise and The Shop Around The Corner, Ernst Lubitsch created an expansive body of work in Germany that proved to be as varied in tone as it was sophisticated in its measure of man and woman.
This set collects six restored works from the silent phase of Lubitsch's career, and casts new light on the director both as a fully-formed comic master, and as a virtuoso of cinematographic technique.
"The six in this invaluable box-set show the extraordinary range of his work" – The Guardian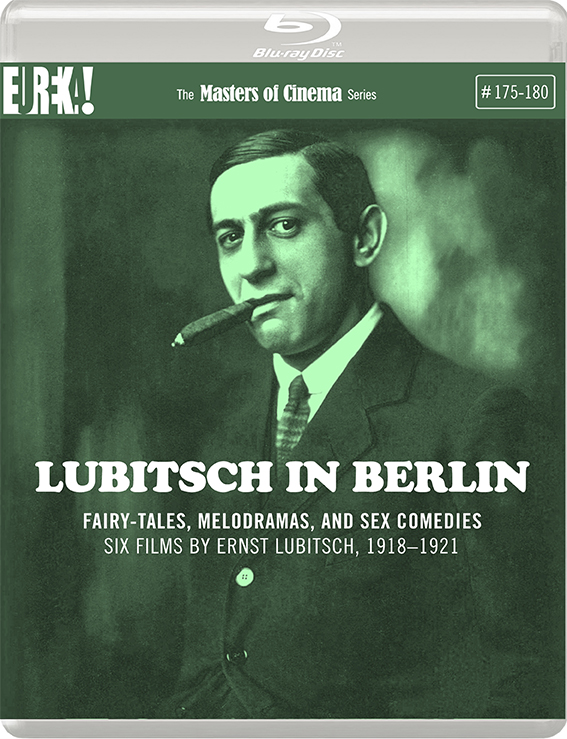 Lubitsch in Berlin will be released as a six-film Blu-ray box set on 18 September 2017 by Eureka Entertainment as part of the Masters of Cinema series at the RRP of £25.99.
Blu-ray box set features:
High-definition restored transfers of all six films
Original German intertitles with optional English subtitles
Robert Fischer's 2006 feature-length documentary Ernst Lubitsch in Berlin: From Schönhauser Allee to Hollywood
Exclusive concertina score for Die Puppe, by Bernard Wrigley
A booklet containing liner notes for all six features by film-writers David Cairns, Anna Thorngate, and Ignatiy Vishnevetsky