Eureka Entertainment to release The Tiger: An Old Hunter's Tale, a singular, epic story of loss and redemption from director Park Hoon-jung, on DVD & Blu-ray in November.
Following a tragic accident involving the loss of his beloved wife, renowned hunter Man-duk (Choi Min-sik, Oldboy, Lucy) has retired his rifle and become a humble herb gatherer limping amongst his cherished mountains with his son. But with the arrival of Japanese soldiers determined to find a legendary great tiger, Man-duk finds himself pulled into one final hunt for his own personal redemption and closure.
Set during the Japanese occupation of Korea, a period when Korean tigers are being hunted to extinction, The Tiger is a breathtaking action adventure from one of Korea's finest writer-directors, Park Hoon-jung (director of New World and writer of I Saw the Devil).
Last month, it was revealed that New World, also directed by Park Hoon-jung, will be screening at the London Korean Film Festival 2017 ahead of a home video release in early 2018. Further details here: http://po.st/5h75QI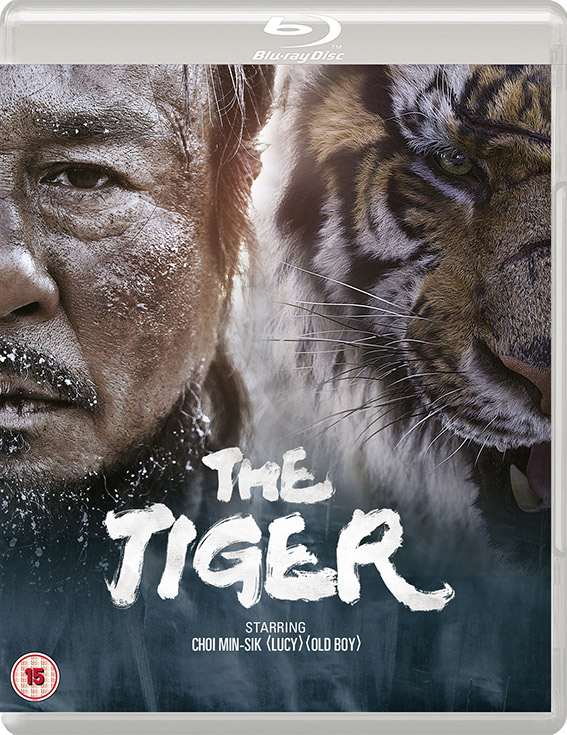 The Tiger: An Old Hunter's Tale will be released on UK Blu-ray and DVD on 6 November 2017 from Eureka Entertainment at the RRP of £12.99 apiece.
Special features: