Following its international premiere at the 2017 BFI London Film Festival, a new 4K restoration of Powell and Pressburger's 1946 classic A Matter of Life and Death will be released in cinemas across the UK and selected international territories from 8 December 2017.
The new restoration of ITV Studio's A Matter of Life and Death, was undertaken by Sony Pictures under the supervision of Grover Crisp.
A Matter of Life and Death follows airman and would-be poet, Peter Carter (David Niven) who in the last days of the war miraculously survives when he bails out of his damaged plane without a parachute, after confiding his innermost secrets to a radio operator, June (Kim Hunter). By the time the Next World realises its mistake, Peter has fallen in love with June. The film culminates in a vast heavenly trial, in which Peter's counsel, Dr Reeves, defends his client and England against the prosecution, an American schoolteacher who was the first to fall in the American War of Independence.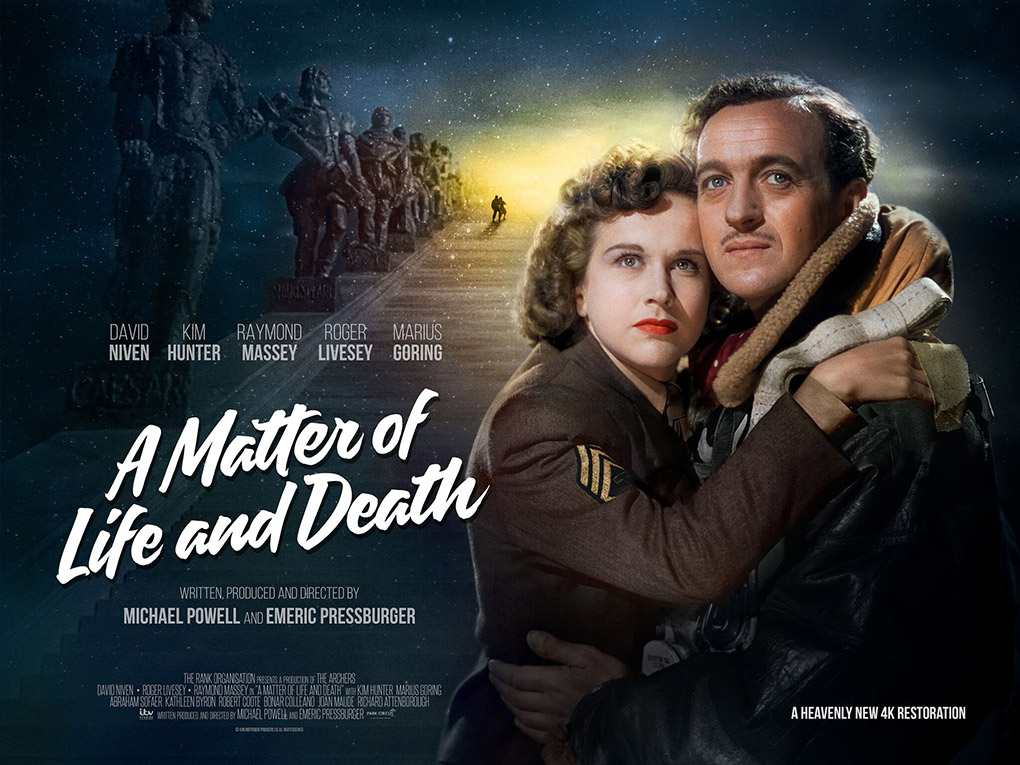 One of the most sublime and creative films from the legendary partnership of Powell and Pressburger, A Matter of Life and Death seamlessly weaves together apparently diverse themes in a mix not seen before on film - time travel, love and death, love and war, Heaven and Earth, America and England, with a heavy twist of melodrama.
The film is also visually stunning - three-strip Technicolor was used to capture the scenes on Earth and, in an unexpected twist, the scenes in Heaven are filmed in black and white. This prompts one of the film's most iconic moments when key character, Conductor 71, first appears on Earth, saying 'One is starved for Technicolor up there'.
A Matter of Life and Death continues to influence popular culture – in 2004 it was named the second greatest British film ever made by Total Film magazine, and a short sequence from the film featured in the Opening Ceremony of the 2012 London Olympics. In 2015, one of the film's most iconic images was included in a set of postage stamps to celebrate Great British Films.
Returning to cinemas in time for the Christmas holidays, audiences will once again be able to marvel at this Technicolor feast for the eyes as it was meant to be seen – on the big screen.