Studiocanal has announced the release of three essential titles from the French Master of Suspense Henri-Georges Clouzot (The Wages of Fear, Les Diaboliques). Le Corbeau, La Prisonnière and Quai des Orfevres emerge from the shadows on Blu-ray, DVD and Digital Download on 5th March 2018.
These new restorations celebrate the 75th Anniversary of Le Corbeau and give a long-awaited opportunity to see La Prisonnière, Clouzot's last film and his only in colour. This rare gem is also notable for its tonal similarities to other influential and iconic films from its era such as Blow-Up, Peeping Tom and Belle Du Jour and has never been seen in the UK beyond its original theatrical release.
Featuring brand new extras, these thrillingly stylish films will release as part of Studiocanal's Vintage World Cinema Collection – a showcase of iconic films from around the globe, all fully restored and featuring brand new extra content.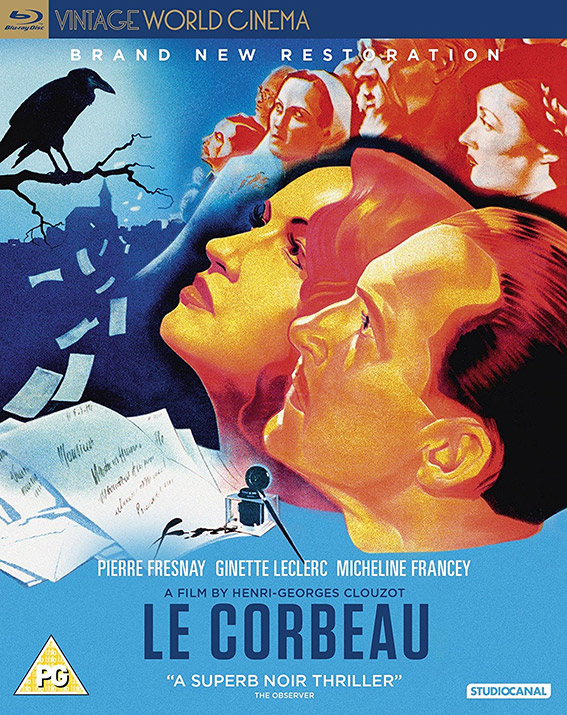 Le Corbeau (1942)
A veritable masterpiece of French cinema, Le Corbeau is a dark and subversive study of human nature starring Pierre Fresnay and Ginette Leclerc. A wave of hysteria sweeps the small provincial town of St. Robin when a series of poison-pen letters signed 'Le Corbeau' (The Raven) begin to appear, denouncing several prominent members of society. The slow trickle of sinister letters soon becomes a flood and no one is safe from their mysterious accusations. Upon its release in 1943, Le Corbeau was condemned by the political left and right and the church, and Clouzot was banned from filmmaking for two years.
Brand new extra:
The Cursed Masterpiece of HG Clouzot (25 mins) – Documentary about the film featuring Pierre-Henri Gibert (Director of Le Scandale Clouzot) and Claude Gauteur (Historian, author of H.G. Clouzot, l'œuvre fantôme)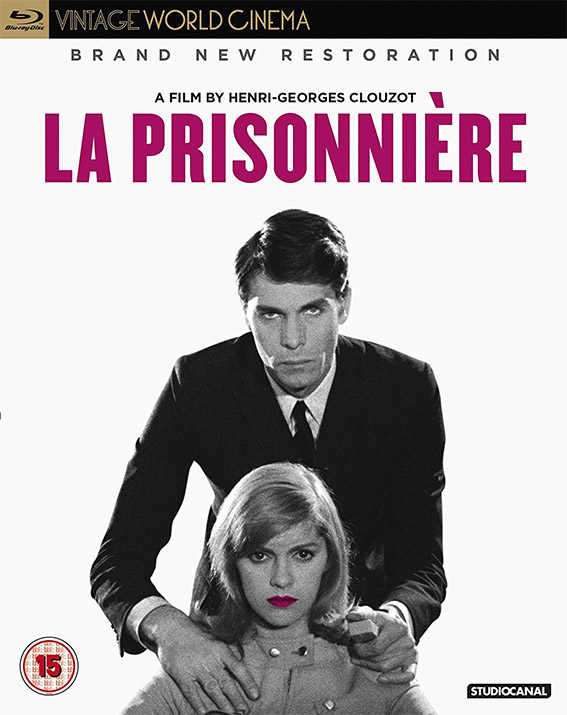 La Prisonnière (1968)
Josée (Elizabeth Wiener) is the wife of an artist whose work is exhibited in Stan Hassler's modern art gallery. Stan (Laurent Terzieff), impotent and depraved, satisfies himself by photographing women in humiliating poses. Josée is fascinated by the man and soon falls completely in love with him...
Brand new extra:
Elisabeth Wiener Rebellious (24 mins) – featurette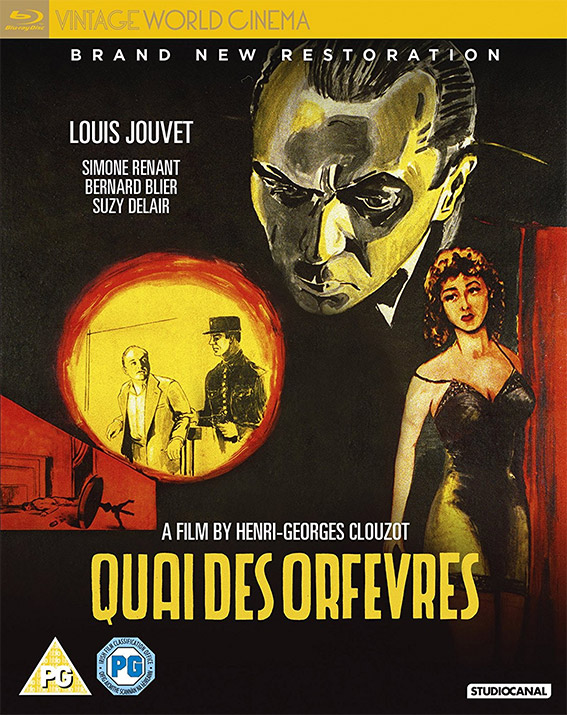 Quai des Orfevres (1947)
A marriage that has fallen on hard times is further tested by the couple's implication in a murder. Jenny Lamour (Suzy Delair) is a music hall chanteuse married to her pianist husband Maurice (Bernard Blier). Keen to get ahead, Jenny leaps at the chance when an ageing wealthy businessman (Charles Dullin) offers her the chance of some gigs.
However, when she agrees to a meeting at his home and he is found dead later in the evening - Maurice's untamed jealousy is in the frame. A Maigret-esque detective, Antoine, played by Louis Jouvet, leaves no stone unturned in his exceedingly private investigations of the down-at-heel showbiz couple's sad, tempestuous life.
Brand new extra:
HG Clouzot's Criminal Height (30 mins) – Documentary about the film featuring Noel Herpe