Inspired by real life events and shot on Super 16 with an intimate, voyeuristic sensibility, Most Beautiful Island is a slow-burn psychological thriller chronicling one harrowing day in the life of Luciana (Ana Asensio), a young immigrant woman struggling to escape her past and make ends meet in a new life in New York. As Luciana's day unfolds, she is whisked, physically and emotionally, through a series of troublesome, unforeseeable extremes. Before her day is done, she inadvertently finds herself a central participant in a twisted and dangerous game.
The first feature written and directed by actor Ana Asensio, who also stars as Luciana, Most Beautiful Island screened at last year's London Film Festival, where it was nominated for the Sutherland Award in the First Feature Competition, and was the winner of the SXSW Grand Jury Award for Narrative Feature at the 2017 SXSW Film Festival.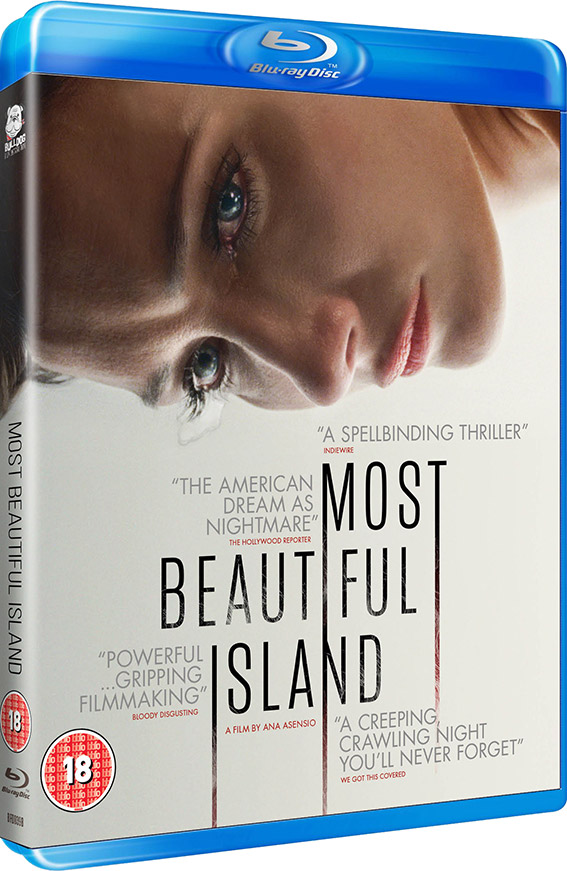 Described by Little White Lies as "skin-crawlingly tense" and Empire as "nerve-shredding," Most Beautiful Island will be released on UK Blu-ray and DVD on 12 February 2018 by Bulldog Film Distribution at the RRP of £19.99 for the Blu-ray and £17.99 for the DVD, and will be available on Digital HD a week earlier on 5 February 2018.
Special features:
Cast & crew interviews (40 mins approx)