The Criterion Collection and Sony Pictures Home Entertainment have confirmed the titles to be released on Blu-ray in the UK in April 2018. On 2 April comes Edouard Molinaro's hilarious break out smash hit comedy of the 70s, La Cage aux Folles. Following on the 23 April, Cary Grant and Irene Dunne are irresistible in Leo McCarey's Oscar-winning screwball comedy The Awful Truth.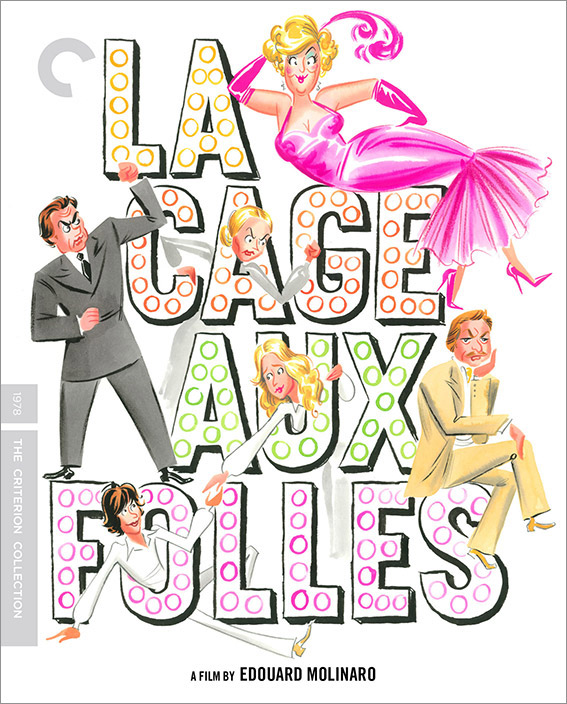 La Cage aux Folles (France 1978)
Renato (La grande bouffe's Ugo Tognazzi) and Albin (Les Diabolique's Michel Serrault)—a middle-aged gay couple who are the manager and star performer at a glitzy drag club in St. Tropez—agree to hide their sexual identities, along with their flamboyant personalities and home decor, when the ultraconservative parents of Renato's son's fiancée come for a visit. This elegant comic scenario kicks off a wild and warm-hearted farce about the importance of non-conformity and the beauty of being true to oneself. A modest French comedy that became a breakout art-house smash in America,Edouard Molinaro's La Cage aux Folles inspired a major Broadway musical and the blockbuster remake The Birdcage. But with its hilarious performances and ahead-of-its-time social message, there's nothing like the audacious, dazzling original movie.
Special Edition features:
New 2K digital film restoration, with uncompressed monaural soundtrack
New interview with director Edouard Molinaro
Archival footage featuring actor Michel Serrault and Jean Poiret, writer and star of the original stage production of La Cage aux Folles 
New interview with Laurence Senelick, author of The Changing Room: Sex, Drag and Theatre 
French and U.S. trailers
New English subtitle translation
PLUS: A booklet featuring an essay by critic David Ehrenstein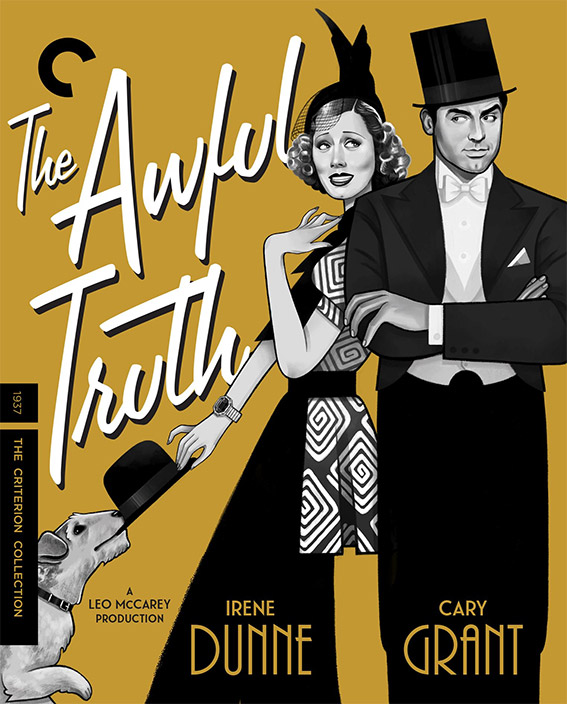 The Awful Truth (USA 1937)
In this Oscar-winning farce, Cary Grant (in the role that first defined the Cary Grant persona) and Irene Dunne (Love Affair) exude charm, cunning, and artless affection as an urbane couple who, fed up with each other's infidelities, resolve to file for divorce. Try as they each might to move on, the mischievous Jerry can't help but meddle in Lucy's ill-matched engagement to a corn-fed Oklahoma businessman (His Girl Friday's Ralph Bellamy), and a mortified Lucy begins to realize that she may be saying goodbye to the only dance partner capable of following her lead. Directed by the versatile Leo McCarey (Make Way for Tomorrow), a master of improvisation and slapstick as well as a keen and sympathetic observer of human folly, The Awful Truth is a warm but unsparing comedy about two people whose flaws only make them more irresistible.
Special Edition features:
New 4K digital restoration, with uncompressed monaural soundtrack
New interview with critic Gary Giddins about director Leo McCarey
New video essay by film critic David Cairns on actor Cary Grant's performance
Illustrated 1978 audio interview with actor Irene Dunne
Lux Radio Theatre adaptation of the film from 1939, starring actor Claudette Colbert and Grant
PLUS: An essay by film critic Molly Haskell