Eureka Entertainment are to release Early Hou Hsiao-hsien: Three Films 1980-1983 (Cute Girl / The Green, Green Grass of Home / The Boys from Fengkuei), a two disc set of formative films by one of world cinema's greatest directors, on Blu-ray for the first time anywhere in the world from 16 April 2018, as part of The Masters of Cinema Series featuring a Limited Edition O-card [First 2000 copies only].
One of world cinema's most dynamic and highly regarded auteurs, Hou Hsiao-hsien has influenced entire generations of filmmakers and was once dubbed "one of the three directors most crucial to the future of cinema".
Cute Girl [Jiu shi liu liu de ta] (1980)
A young bride-to-be falls for a laid-back land surveyor whilst visiting her family in the countryside. Conceived as a commercial vehicle for popular Hong Kong singer Kenny Bee, this romantic comedy was Hou Hsiao-hsien's debut feature.
The Green, Green Grass of Home [Zai na he pan qing cao qing] (1982)
A substitute teacher (again played by Kenny Bee) moves to a remote village, where he falls in love with another teacher at the local school.
The Boys from Fengkuei [Feng gui lai de ren] (1983)
Three young men leave their fishing village for the city to look for work, where they face some harsh realities about growing up. The film which established Hou Hsiao-hsien as a leading figure of the Taiwanese New Wave, The Boys from Fengkuei was rapturously received in Europe and is often considered the director's first mature masterwork.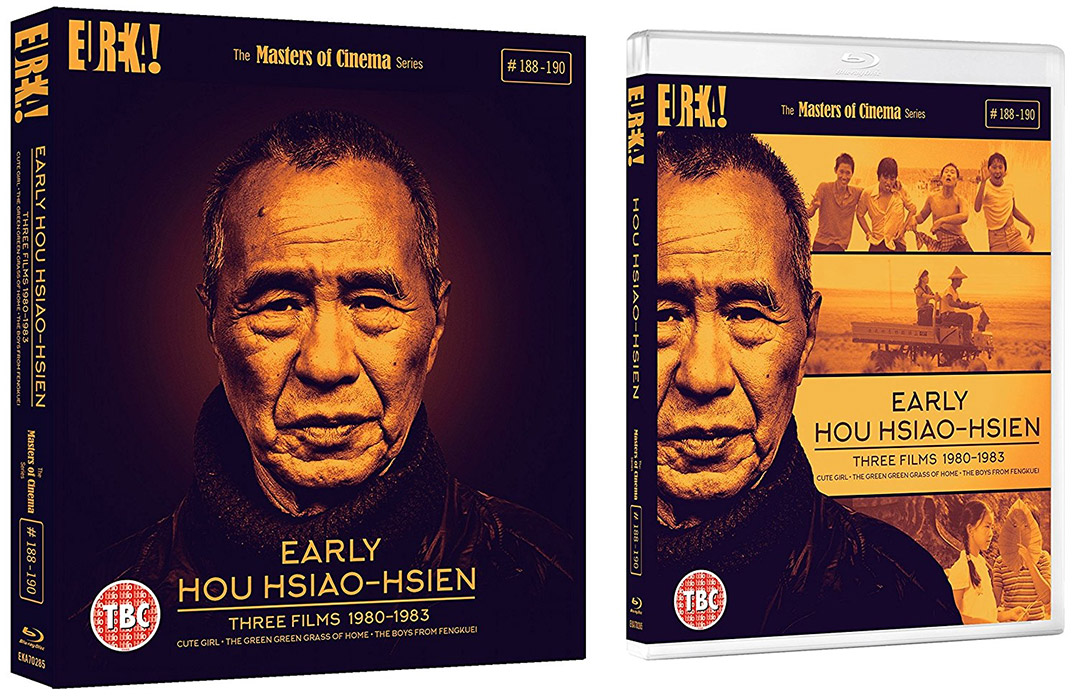 Early Hou Hsiao-hsien: Three Films 1980-1983 will be released on UK Blu-ray on 16 April 2018 by Eureka Entertainment as part of the Masters of Cinema series at the RRP of £27.99.
Limited Edition features:
Limited Edition O-card [2000 copies – First Print Run Only]
1080p presentations of all three films, across two Blu-ray discs
Uncompressed LPCM audio
Optional English subtitles
Video essays on all three films by Adrian Martin and Cristina Álvarez López
A collector's booklet featuring a new essay by Phillip Kemp