May comes with not one but two Bank Holiday weekends for us to relax and enjoy some extraordinary movies, so Arrow Academy are using the month to deliver three classics on Blu-ray, replete with their usual array of special features.
Irma Vep is the first May release, showing off director Oliver Assayas at his lightest, a full ten years after he made his memorable debut with Disorder. Starring Maggie Cheung and Jean-Pierre Léaud, the film is a playful swipe at the French film industry, as well as a love letter to Cheung.
Arrow Academy's next release comes from another revered auteur. This time it's Abdellatif Kechiche's Black Venus, a biopic of Saartjie Baartman, a South African woman shipped to Georgian London and displayed as a "freak" due to her physique and large buttocks. The film is a remarkable exploration of sex, science, race, colonialism and social attitudes - especially poignant in the current global socio-political climate.
The final release from Arrow Academy's stable in May is New Zealand masterpiece, Smash Palace. Following on from their April release of Sleeping Dogs, Smash Palace was Roger Donaldson's second feature film. It's a stark portrait of masculinity in crisis, driven by an outstanding central performance by Bruno Lawrence, one of the finest actors ever to come out of New Zealand.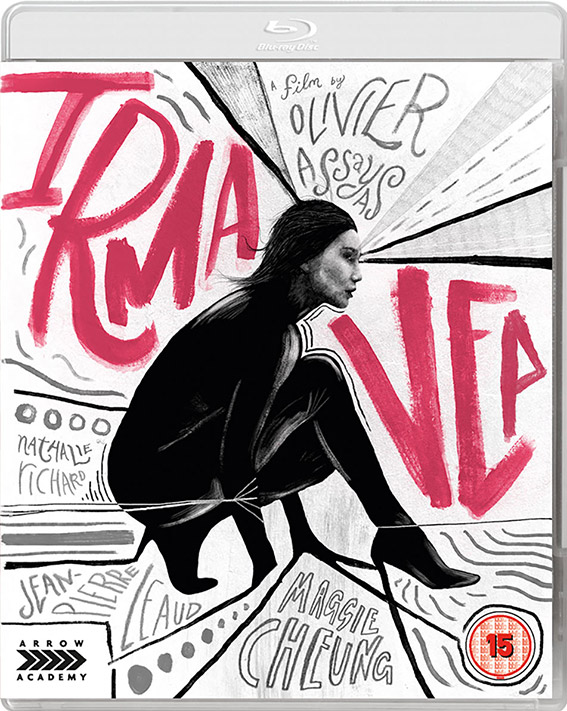 Irma Vep | Blu-ray | 7 May 2018 | £24.99
Ten years after he made his feature debut with Disorder in 1986, Olivier Assayas decided it was time to turn his attentions to the French film industry for his sixth picture. Written in ten days, and shot in less than a month, Irma Vep provides a mid-nineties' amalgam of François Truffaut's Day for Night and Rainer Werner Fassbinder's Beware of a Holy Whore. 
French filmmaker René Vidal (Day for Night's Jean-Pierre Léaud) is commissioned by a TV company to direct a remake of Louis Feuillade's classic silent-era serial, Les Vampires. Maggie Cheung (playing a version of herself) is cast in the central role and heads to Paris for filming – where she finds herself amid the chaos of artistic differences, petty rivalries and the immense egos which make up a film set. 
Irma Vep is Assayas at his lightest and most playful – simultaneously a gently satirical dig at the state of French cinema and a love letter to his female star.
Special Edition contents:
2K restoration from the original negative, supervised and approved by Olivier Assayas
High Definition (1080p) Blu-ray presentation
Original 2.0 Stereo DTS-HD Master Audio 
Optional English subtitles 
Audio commentary by writer-director Olivier Assayas and critic Jean-Michel Frodon 
On the Set of Irma Vep, a 30-minute behind-the-scenes featurette with optional commentary by Assayas and Frodon 
Interview with Assayas and critic Charles Tesson 
Interview with actors Maggie Cheung and Nathalie Richard 
Man Yuk: A Portrait of Maggie Cheung, a 1997 short film by Assayas 
Black and white rushes
Theatrical Trailer
Reversible sleeve featuring original and newly commissioned artwork by Peter Strain
First pressing only: Illustrated collector's booklet featuring new writing on the film by critic Neil Young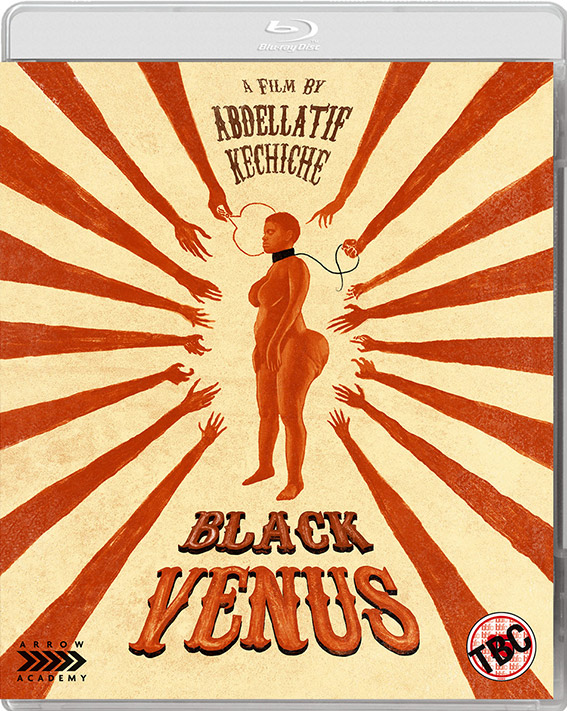 Black Venus | Blu-ray | 21 May 2018 | £24.99
Between Couscous, winner of three César Awards, and the Cannes triumph of Blue Is the Warmest Colour, Abdellatif Kechiche made Black Venus, a stark portrait of the life of Saartjie Baartman, also known as the 'Hottentot Venus'. 
Baartman was taken from her South African home as a 21-year-old and shipped to Georgian London, where she would be caged and exhibited as a freak show. Presented semi-nude, her physique – especially her large buttocks – was the source of much curiosity. But as her 'fame' spread, so too did her exploitation… 
Centred on a remarkable performance by Cuban actor Yahima Torres as Baartman, Black Venus provides a bleak but barbed exploration of sex, science, race, colonialism and social attitudes. 
Special Edition contents:
High Definition Blu-ray (1080p) presentation 
Optional 5.1 DTS-HD Master Audio and 2.0 DTS-HD Master Audio soundtracks 
Optional English subtitles
Brand-new appreciation of Black Venus and the cinema of Abdellatif Kechiche by critic Neil Young
Theatrical trailer
Reversible sleeve featuring and original newly commissioned artwork by Peter Strain
First pressing only: Illustrated collector's booklet featuring new writing on the film by Will Higbee, author of Post-Beur Cinema: North African Émigré and Maghrebi-French Filmmaking in France Since 2000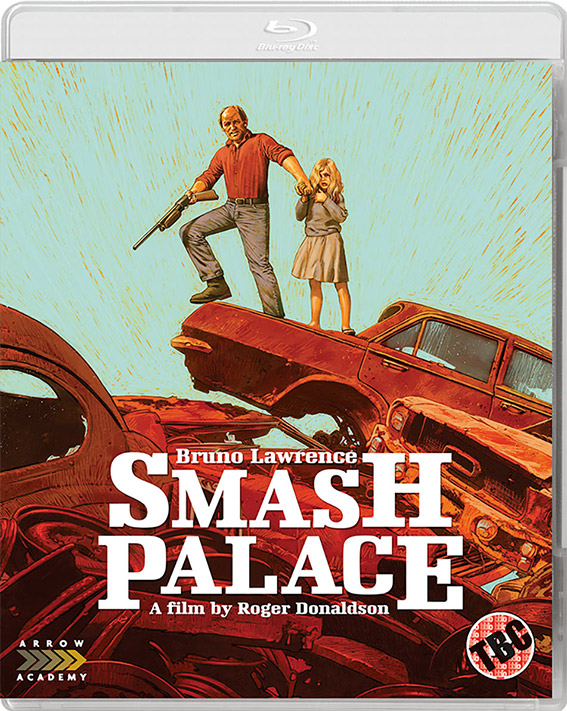 Smash Palace | Blu-ray | 28 May 2018 | £24.99
Premiering at the 1981 Cannes Film Festival, Smash Palace was the second feature of Roger Donaldson following the success of Sleeping Dogs, a film which had heralded the arrival of the New Zealand New Wave. 
Smash Palace concerns itself with the marriage of former racing driver Al (Bruno Lawrence – The Quiet Earth) and French-born Jacqui (Anna Jemison – Nomads). The pair had met when she nursed him back to health following a career-ending injury. They married, returned to Al's native New Zealand to take over his late father's wrecking yard business – the Smash Palace of the title – and had a child. But over time stagnation has set in, Jacqui's resentment of Al has grown, and things are threatening to spill over… 
Playing out as a darker, more haunting New Zealand variation on such US separation movies as Kramer vs. Kramer or Shoot the Moon, Smash Palace offers a brilliant, vivid, messy portrait of masculinity in crisis, driven by Lawrence's immense central performance – once again confirming his status as one of New Zealand's finest actors.
Special Edition contents:
High Definition (Blu-ray) presentation
Original mono audio (uncompressed LPCM) 
Optional English subtitles for the deaf and hard-of-hearing
Commentary by writer-director Roger Donaldson and stunt driver Steve Millen
The Making of Smash Palace, a 51-minute documentary on the film's production featuring interviews with Donaldson, actor Keith Aberdein, filmmaker Geoff Murphy and others
Theatrical trailer 
Reversible sleeve featuring original and newly commissioned artwork by Sean Phillips
First pressing only: Illustrated collector's booklet featuring new writing on the film by Ian Barr, a contemporary review by Pauline Kael and the original press book