Space-travelling truckers, deathly machines and evil pirates crash the cosmos in Space Truckers, the action packed intergalactic adventure from famed director Stuart Gordon (Re-Animator). This sci-fi cult favourite comes to UK Blu-ray for the first time ever in May in a newly restored edition complete with brand new bonus features, courtesy of Second Sight.
Award winning Hollywood star Dennis Hopper (Blue Velvet, True Romance) is John Canyon, a long in the tooth space trucker whose latest assignment is to carry a top-secret shipment and ask no questions. Joined by his girlfriend (Debi Mazar – Entourage, Empire Records) and a new rookie apprentice (Stephen Dorff – Blade, Leatherface), the trio runs into trouble when they cross paths with ruthless pirate Captain Macanudo (Charles Dance – The Imitation Game, Game of Thrones) who discovers the mysterious cargo – an army of invincible killing machines that are headed for earth. Buckle up for the interstellar ride of your life in this fun-filled 90s romp, who cult cast also includes Shane Rimmer (Thunderbirds), Sandra Dickinson (The Hitchhiker's Guide to the Galaxy) and George Wendt (Cheers).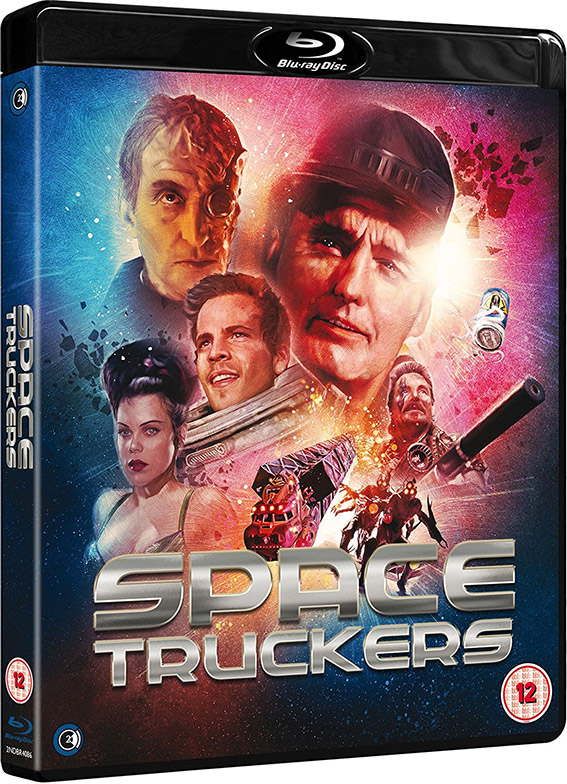 Space Truckers makes its UK Blu-ray debut with a brand new restoration on 14 May 2018 from Second Sight at the RRP of £19.99.
Special features:
Space Trucking with Stuart Gordon: A new interview with Director Stuart Gordon
Scoring Space Truckers: A new interview with Composer Colin Towns
The Art of Space Truckers: A new interview with Art Director Simon Lamont
New cover art by Rich Davies