Eureka Entertainment are to release Iron Monkey [Siunin Wong Fei-hung tsi titmalau], Yuen Woo-ping's kung-fu classic for the first time on Blu-ray in the UK in June.
A breathtaking action adventure from perhaps the greatest action choreographer of all time, Yuen Woo-ping's Iron Monkey combines mind-blowing fight choreography, with a classic story of courage, honour and sacrifice.
Wong Kei-ying (Donnie Yen – Ip Man, Rogue One), a physician and martial artist, is mistaken for a masked vigilante known as the Iron Monkey (Yu Rong-kwong); a Robin Hood style hero who has been robbing the wealthy local officials in order to provide medical treatment for the poor. The two men must team up to defeat a corrupt political regime, and protect the lives of the people whose cause they champion.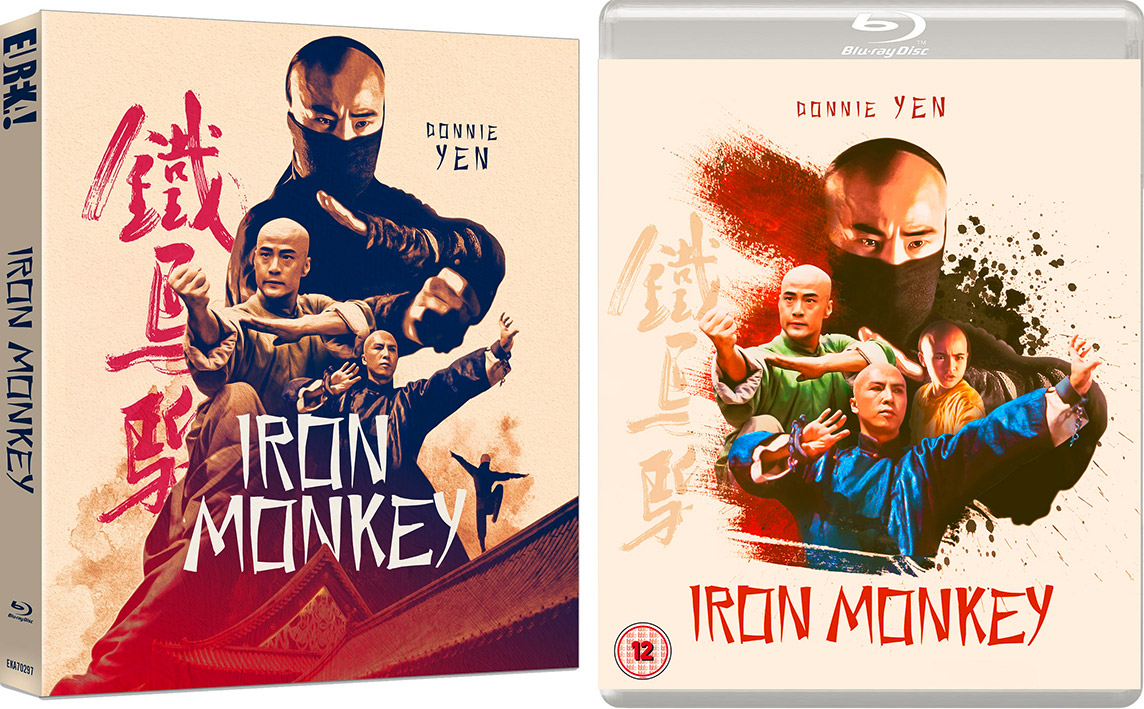 Iron Monkey will be released on UK Blu-ray by Eureka Entertainment as part of its Eureka Classics strand on 18 June 2018 at the RRP of £19.99.
Blu-ray special features:
Limited Edition O-Card (first print run only)
Stunning 1080p presentation from a brand new 2K restoration
Original Cantonese mono audio track (also available in 5.1 presentation)
5.1 English audio track
Isolated Music & Effects track
Interview with Donnie Yen (20 mins)
Interview with producer Tsui Hark (25 mins)
Interview with Yu Rong-kwong (27 mins)
Interview with stuntwoman and actress Li Fai (25 mins)
Interview with actress Angie Tsang (20 mins)
Iron Fist (16 mins) – A behind-the-scenes look at the action choreography of Iron Monkey
Shadow Boxing (8 mins) – a featurette on Hong Kong action choreography featuring Alex Yip
Footage of Li Fai and Angie Tsang competing at the 2003 Wu Shu Championships
Original theatrical trailer
A collector's booklet featuring a new essay on the film (First print run only)